Phones
Technical support for university owned phones is provided through the Help Desk located on the first floor of the library.  For additional information regarding voicemail and phone use, please refer to the packet that came with your phone or visit https://www.plu.edu/helpdesk/support/internet-phones-cabletv/phones/.  If you have additional questions, please contact the Help Desk at 253-535-7525 or submit a service request at http://helpdesk.plu.edu.
Consult the Digital Phone and Voice Mail Reference Guide for more information.
Note For Students:  As of Fall 2010, phones have been removed from all residence hall rooms; however, we do realize that some students will need or want a university provided phone.  Any student who would like to have a university provided landline can check one out from hall staff upon moving into the residence hall.  There will be no additional charge for this service provided the phone is returned in good condition when the student moves out.
Need More Help?
Use the online Help Desk service request system. You'll need an active PLU ePass to log in.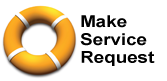 Quick Links