Campus Network Registration

Below are the instructions for registering any device for access to the PLU network. You must successfully complete this process in order to access any online resources while on campus.
Plug your Ethernet cable into the network wall jack or into your network switch; or enable your wireless connection.
Open your choice of web browser (Mozilla Firefox, Internet Explorer, Chrome, etc.)
In the address line of your web browser, type "gatekeeper.plu.edu" and press enter or return.
A web page will be displayed asking for your agreement to campus computing policies. If you understand and agree to these policies click on the "I Agree" button to continue.
The next page will prompt you for your ePass username and password.
After entering your username and password, the system will validate your registration and complete the process automatically (if you have a pop-up blocker turned on, you may not see the screen that notifies you that the process has been completed). At the completion of the process you will get a notice stating that you have successfully registered your computer. You will then need to restart your computer for the changes to take effect. Please allow 5-10min. for registration to complete before contacting the Help Desk for assistance. Once you have restarted you should be able to access all the University's online resources. Note: This process verifies your ePass username and password. For successful registration, you must enter your correct information. If you experience problems, refer to the troubleshooting guide or contact the Help Desk at 253-535-7525.
Guest Registration
If you don't currently have an ePass account and need temporary internet access while at PLU, you have the option to register your device as a "Guest".  Once you agree to the policies at gatekeeper.plu.edu you can select the "Guest Registration" button near the bottom of the page.  You will need to provide some basic information about yourself and then click the button at the bottom to finish your registration.  A pop-up will be displayed asking you to restart your device to complete the process.  This will grant you internet access until 4am of the morning following the registration.  The process can then be repeated if access is needed for additional time.
Manual Registration
In some cases the device you are trying to register does not have software installed to get to gatekeeper.plu.edu for registration or otherwise will not give access to the registration system.  Examples of these types of devices include video game systems, wifi enabled phones, TiVos, routers, etc.  If you need one of these devices registered, you will need to contact the Help Desk at 253-535-7525 to have someone manually register the device.  You will need to provide them with your ePass username and the MAC address of the network card.  In many cases the MAC address is listed on a label located somewhere on the equipment; however, with others you will have to locate it within the settings of the device.  The Help Desk will be able to assist you in finding this information for most types of equipment.  Manual registrations generally are done within 24 hours of when they are requested and you will be contacted via phone or email to let you know that the registration is complete.
Need More Help?
Create a Help Desk Service Request. You'll need an active PLU ePass to log in.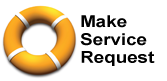 Quick Links