Wireless Connections
Wireless networking is now available from many locations on the PLU campus. In order to take advantage of this resource you must first have a laptop with a wireless network card or some other device that is WiFi enabled. For installation and setup, please refer to the manual that came with your device.
This wireless system is in active development and expansion. Support is available from the Help Desk for connecting to PLU access points; however, PLU does not support personally owned access points and cannot guarantee they will work in your area.  Once you have verified that wireless is available in your location proceed to the next section in this guide to register the device.
Currently wireless access is available in the following locations
Administration Building
Columbia Center
Foss Hall
Garfield Book Store
Harstad Hall
Hinderlie Hall
Hong Hall
Ingram Hall
Kreidler Hall
Morken Center
Mortvedt Library
Neeb Center
Olson Gym
Ordal Hall
Pflueger Hall
Ramstad Hall
Rieke Science Center
South Hall
Stuen Hall
Tinglestad
University Center
Xavier
Partial coverage is also available in:
Mary Baker Russell Music Center
Memorial Gym
East Campus
Need More Help?
Create a Help Desk Service Request. You'll need an active PLU ePass to log in.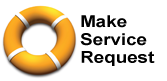 Quick Links