Getting Started with Technology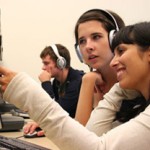 Information & Technology Services is here to help you with your technology needs. Below are a few guides for getting started. But if you need further assistance, don't hesitate to contact the Help Desk at helpdesk@plu.edu or 253-535-7525.
Technology Workshops – A number of technology workshops are offered each semester. Go to this site for workshop descriptions, schedules, and registration.