Internet Access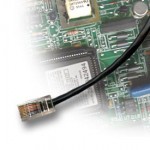 PLU's Systems and Communication Services provides network connectivity for both students and faculty/staff members on campus. Wired and wireless connections are available from many locations around campus.  All devices on the PLU network must be registered to an active member of the PLU community before given access to any network resources.  Assistance with problems related to your network connection is provided through the Help Desk, located on the first floor of the library.
Networking
Students can access the campus network via a wired or wireless connection both in their residence hall rooms or from any of one of the many buildings around campus that have wireless service. Registration on the PLU network allows access to all the university's online resources, the internet, e-mail, and newsgroups. Support and assistance with network connections are conducted through the Help Desk on the first floor of the Library. Further information on network registration can be found here.
The Help Desk
The Help Desk supports and assists residents and faculty and staff with academically-oriented network support. Assistance with computer configuration, network troubleshooting, and internet applications is available to residents over the phone (x7525). Assistance with Microsoft Office and the previously mentioned applications is also available over the phone or in person within the Haley Information Center in the library. Assistance with personally owned laptops is available at the Help Desk; however, please prepared to sign a release of liability form and drop the machine off for repairs.  Troubleshooting times will vary based on technician availability, time of year, and number of current laptops we are working on.