Master of Social Work
Graduate College of Health Professions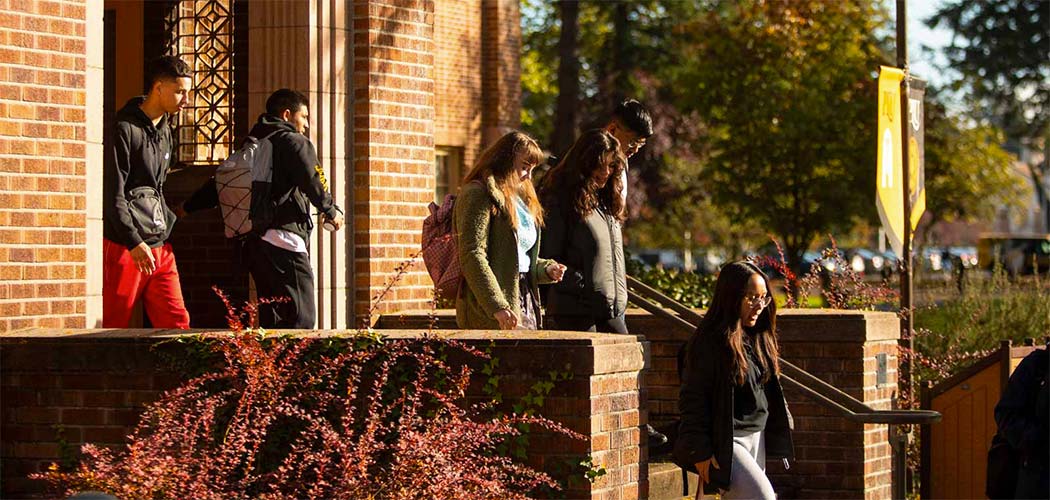 About
The Master of Social Work (MSW) program at PLU has an emphasis on healthcare and behavioral health, with significant content on anti-racist practices, diversity, equity and inclusion. The program will be accredited by the Council on Social Work Education, which allows you to pursue licensure in Washington state. We offer two pathways to enter and complete our MSW program – the Advanced Standing option is a 14-month program for students who have a Bachelor's degree in Social Work, while Regular Standing is a 28-month program for students who have a Bachelor's degree in something other than Social Work.
Program Highlights:
Low-residency model. Courses will be offered on a hybrid schedule. Portions of each class will be offered online (either synchronously or asynchronously), and in-person classes will be offered in late afternoons and evenings.
Clinically-oriented. The program prepares students for careers in a variety of settings related to physical and behavioral health in clinical social work, healthcare, schools, community organizations, policy development, and administration. The curriculum includes at least 900 hours of practicum work.
Global focus. The program includes a comparative global focus on health and behavioral health, with the opportunity to include a January Term study away course to learn about and compare local and international health models.
Licensure Preparation. This program meets the nine competencies articulated by the Council on Social Work Education (CSWE). Students will be prepared to become a Licensed Independent Clinical Social Worker.
Program Highlights:
Advocacy and Social Justice. The program prepares skilled, ethical, professional service-oriented leaders and change agents who work toward just, equitable, and empowerment-based service provision, policies, and systems on local and global levels.
Small class size. The program is built on a small cohort model from 10 to 18 students to create a strong sense of community and support with students and faculty, and personalized learning experiences.
Practicums. Students have opportunities to practice a wide variety of skills in a wide variety of settings under the supervision of an MSW-trained social worker. Field hour requirements:
Advanced Standing Program (1-year program), 640 hours (320 hours each for two semesters).
Regular Program (2-year program), 960 hours (320 hours each for three semesters)
It's FREE to apply to PLU
When you're ready, we're here. Apply now and fulfill your potential!
Get Started