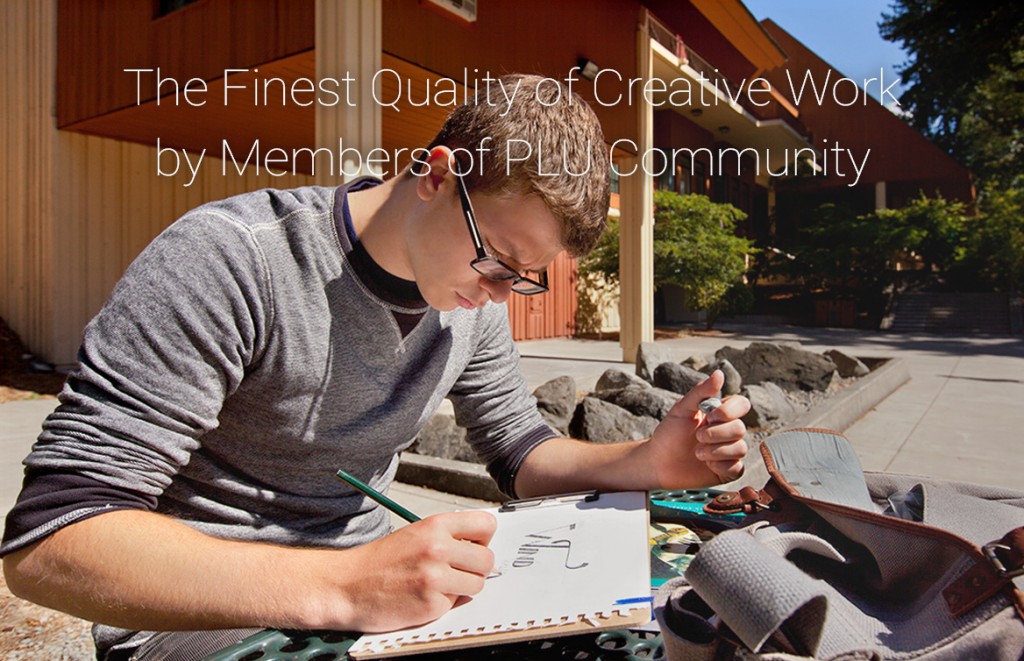 We welcome members of the PLU community including students, faculty, staff, and alumni to submit creative works in various genre of writing, musical composition, and medium of visual art. All forms will receive equal consideration.
Submissions for the annual book are open from beginning of February through March 9, 2015. Community judging and final selections by the editor are made in March, and the book is released with much partying and celebration in May.
Submission Guidelines
Please do not include your name on any documents that you are submitting. Saxifrage reads submissions anonymously in order to choose pieces solely based on their wonderful artistic merit.
You may submit up to 10 pieces of visual art and/or photography, 5 pieces of poetry, and 2 pieces of prose. Prose must not exceed 4,000 words. Poetry should not exceed 120 lines. If you are a visual artist with submissions other than photography, you will need to photograph or scan your work. All photography needs to be 300 dpi quality at minimum.
Each submission is limited to 20MB (total for 5 items). To submit additional items, please complete another submission.
If your work is selected, our team will notify you as soon as possible via provided email address.
For questions and support, please contact saxifrag@plu.edu.