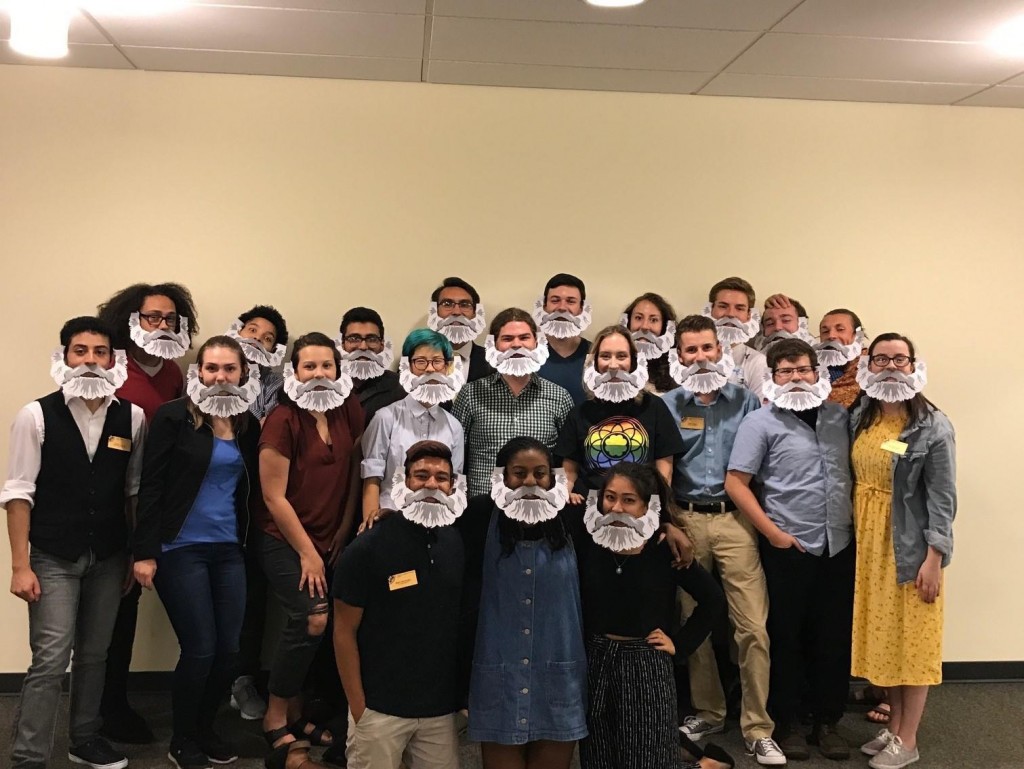 Student government in a university setting plays a vital role on any campus. As the elected voice of the student population at Pacific Lutheran University, The Associated Students of Pacific Lutheran University (ASPLU) is continually working to represent student views and concerns to faculty, staff, and the community at large.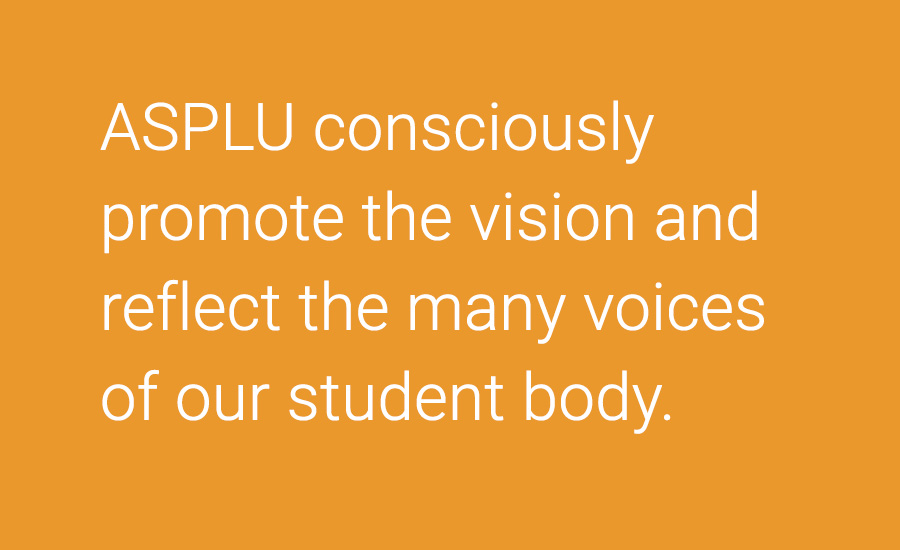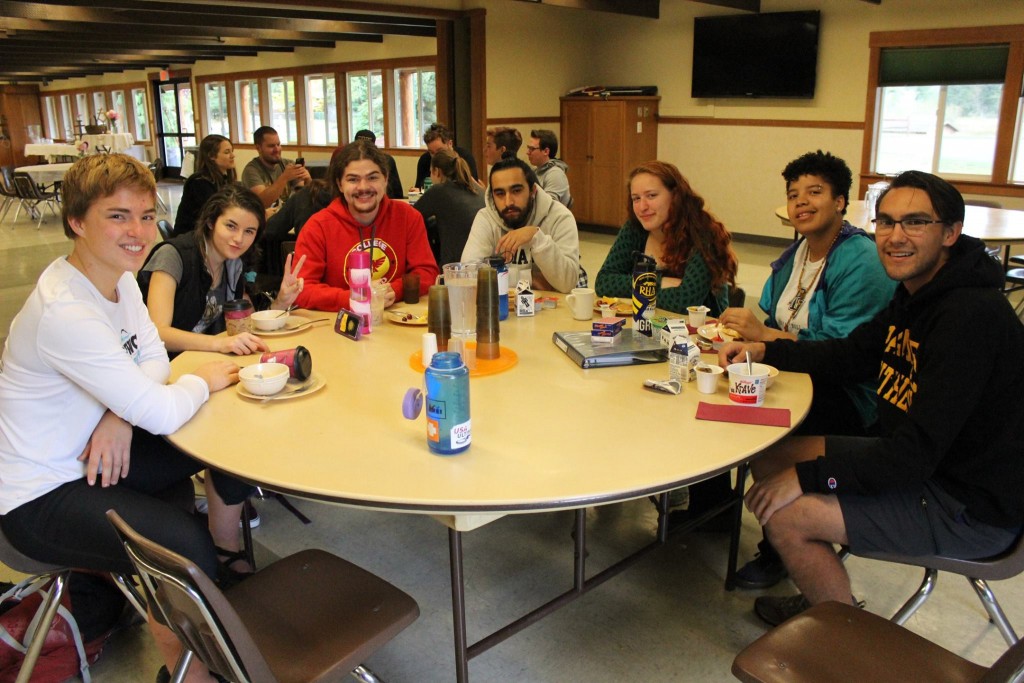 ASPLU is an advocacy-based organization dedicated to addressing the diverse needs of the student body and promoting University values of Diversity, Justice, and Sustainability.
To lead in collaboration with our campus, we focus both outwards on our partnerships with student clubs and organizations, faculty, staff, and administration of the greater Pacific Lutheran University community as well as inwards on ourselves. Therefore the mission of the Associated Students of Pacific Lutheran University is to promote the growth of the collective student body community as a whole, while actively encouraging the advancement of the individual.
The core of the student government lies in the student Senate. The Senate is comprised of 15 elected Senators, each tasked representing the views of their constituents at Senate meetings and during work with faculty and staff. As the only voting members of ASPLU, Senators are expected to continually garner feedback from students around campus and report findings to the rest of the organization and faculty committees as needed.
Senators run for election for a variety of reasons, not least of which is to make an impact on their community. Each Senator takes on a Senate project, where they can work closely with other ASPLU and university staff to accomplish something they are passionate about.
Past Senate Projects:
Changing library hours
Installing Blue Emergency Phone Stands throughout campus
Installing television in the University Center Commons
Planning and managing benefit concern
FACULTY & UNIVERSITY COMMITTTEES
At PLU, faculty governance plays an extremely important role in university affairs. Each faculty committee is tasked with given areas ranging from the business of maintaining the university's budget, to managing the affairs of campus life. Each year, these committees include students tasked with being the voice of the great student body.
Committee students:
Admission & Retention
Campus Life
Global Education
Instructional Resources
Long Range Planning
Rank & Tenure