Currently Reading:
Rock the Casbah: Challenges and Solutions in the Middle East
February 12, 2013
Editor's note: PLU students will be live Tweeting the event, join in the conversation by following the hashtag #rockthecasbah from the PLU News Twitter account.
If you are not able to attend checkout plu.edu for a live webstream of the event.
Ambassador Chris Stevens Memorial Lecture
Award-winning journalist Robin Wright will share her views on the Islamic world and talks about her friendship with Ambassador Chris Stevens, who was killed in Libya on the anniversary of 9-11 last year when militants attacked the embassy there.
Wright has travelled and written extensively around the Middle East. In her lecture at Pacific Lutheran University on Feb. 21 at 10:30 am in the Lagerquist Concert Hall, Wright will expand on the about the issues discussed in her book "Rock The Casbah: Rage and Rebellion Across the Islamic World."
In the book and during her lecture, Wright will look back at the decade since the 9-11 attacks, and talk about the changes in the Arab world, specifically Tunisia and Egypt, a year after the Arab Spring.  Wright will also talk about her friendship with Stevens, who she first met in Jerusalem 25 years ago when he was part of the U.S. envoy there. She describes Stevens as a courageous diplomat who knew the language, knew the culture and would venture out into the streets to know the people.
Wright told an NPR reporter the day after Stevens' death that he had an "extraordinary enthusiasm" for his work and for the countries he worked in.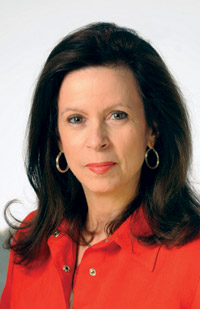 Wright has reported from 140 countries, and her work has appeared in The Washington Post, The New Yorker, The New York Times Magazine, Time, The Atlantic and The Sunday Times. Her foreign tours include the Middle East, Europe, Africa and several years as a roving foreign correspondent worldwide. She has covered a dozen wars and several revolutions. Until 2008, she covered U.S. foreign policy for The Washington Post. Wright has also been a fellow at the U.S. Institute of Peace, the Woodrow Wilson International Center for Scholars, the Brookings Institution, Carnegie Endowment for International Peace as well as Yale, Duke, Stanford, and the University of California.