Currently Reading:
In their own words
July 10, 2013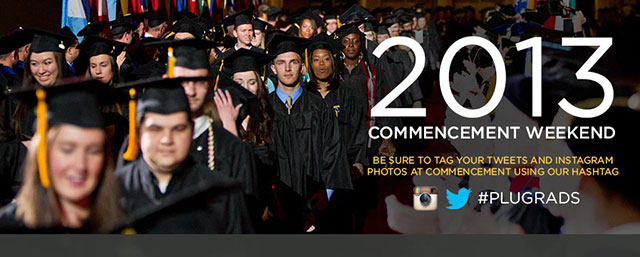 In their own words
This spring, new PLU graduates closed a chapter in their lives and prepared to turn the next page. In the following, several Lutes shared their stories of why they came to PLU, their experiences and the next chapter in their lives.
Some will immediately enter their careers and others will continue their academic pursuits. They have all found a passion for a vocation and are ready to engage the world. The students who shared their stories here joined 877 students who graduated from PLU this academic year.
Here is a sample of a few students. Find the complete In their own words HERE.
Why PLU? I visited PLU during the summer before my senior year of high school and fell in love with the campus immediately; everyone I met with was incredibly kind and welcoming. After hearing a little about the Environmental Studies program and the opportunities I would have to study away, I was hooked. I applied, got accepted, and received a pretty awesome financial aid package. I was amazed how perfectly everything fell into place. An added bonus was the fact that I wouldn't have to deal with the harsh Minnesota winters any more.
My PLU experience: My time at PLU has been an incredible journey. I've been challenged in so many ways and also rewarded for my hard work. PLU has provided me with so many wonderful opportunities, for which I am so grateful. In the last four years, I have visited three different countries, conducted research in two different tropical rain forests, written countless papers, and made some of the best friends a person could ask for. All these experiences have helped me flourish and grow into the person I am now, a much more confident and self-assured individual compared to who I was in September 2009 as a first-year student.
What's next? I plan on taking the year off to work in a field related to sustainability or geology before attending Colorado State University to attain my master's degree in watershed science, focusing on alpine hydrology.
Why PLU? It's actually a funny story, you could say that PLU or Pacific Lutheran University, however you like to refer to it as, was literally not on my radar even though I'm from the Seattle area. I first came to PLU for a high school scholarship group activity and went on a quick 30 min tour, I knew at that moment that I had to apply. I later gathered information through research and conversations with admission counselors at the college fairs. I chose PLU because I wanted to study away and just the idea of a semester aboard felt like it was my calling. Most people might not mention this, but the financial support was also another deciding factor. During my college search I knew I wanted a small private school that would allow me to build a community and get involved. Location was also a factor because I wanted to be far away from home so that I wasn't just going to school in my backyard and also wanted to be close enough so that if I needed a break on the weekends from it all, I could get home in a timely fashion.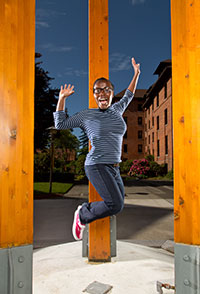 As I was making my final decision it wasn't a question of why, but why not? And I couldn't find any reason to not attend.
My PLU Experience: My experience here at PLU has been filled with many memories and just like they say, the years have gone by fast. It has provided my with the chance to grow in my values through building relationships and letting some go. I have enjoyed working at various jobs on campus, attending lectures and discussions, being a member in clubs, and taking courses. And most importantly I have been able to share my experience with prospective students and their families as well as with current students through my campus positions. Being a part of ASPLU, as a senator, also helped me learn about the inter working of the university while building connections. Studying away in Freiburg, Germany was life changing as it allowed me to understand what being a global citizen really meant; I was able to build on my world view and cultural understanding that started with my childhood in Ghana. I am very grateful that I have been able to either major or minor in all the subjects I came to PLU pursing, with many thanks to the advisers and professors I have had. I have been able to live on campus all four years so I can definitely say that I have experienced firsthand the trends and transitions in the Lute Dome. And that feeling of the opposite of loneliness that I have felt through my four years here can be summed up somewhat in this quote, "It's not quite love and it's not quite community; it's just this feeling that there are people, an abundance of people, who are in this together. Who are on your team. When the check is paid and you stay at the table. When it's four a.m. and no one goes to bed. That night with the guitar. That night we can't remember…" Marian Keegan.
What Next? After graduation I plan to take a year or two off to work, volunteer and intern in several organizations and Financial Services that will help me gain knowledge in international development and management. Within the next few years I plan to continue education by attending graduate school aboard to study International Relations or Development Economics. I would ultimately like to have a career working on Africa's economic development policies.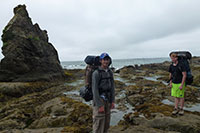 Why PLU? I chose to come to PLU because it felt right away like a community I would feel  comfortable in and would enjoy. On my tours of campus I noticed right away how friendly everyone was and I was impressed with how nice the campus looked. PLU had what I wanted academically, and offered great study away options. I also liked the idea of come to a small school with small classes.
My PLU experience: My experience at PLU has been about much more than classes and academics. In addition to my studies I played one year on the tennis team, and four with Reign, the Ultimate Frisbee team. I was with the Ultimate team that I found my place on campus, met friends, and made a lot of great memories. I was also able to study away twice during J-terms, in England and than in Germany and Poland. I really value these experiences, and I loved the opportunity to see new parts of the world.
What's next? After graduation, I will be contenting my education at PLU in the Masters in Education program. I will be taking classes for a year, and will be doing student teaching in a local high school. After that I hope to teach high school history.
Why PLU? I had an inkling I wanted to into education in some way, and I knew PLU was a good school in that regard. I really liked the vibe of the small cramps, as well as the location nestled between the Puget Sound and the Cascade Mountains. I had heard positive things about the music on this campus and had a desire to try to get involved with that some way. Above all else was my desire to be involved. I love to be an active member of my community, and PLU seemed like a place where I could fulfill that desire.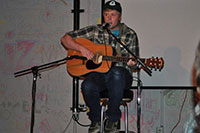 My PLU experience: Math and music have been consistent in my life as a Lute. The math coerces have been fabulous, and the faculty have become role models for who I want to be when I become a math teacher some day. My advisor has helped me connect with schools in the area, and hopefully that network leads to me doing what I want to do in the future. Music has been another constant for me. I have had many extra circular opportunities in music, playing at events like PLU Idol, PLU's Got Talent, and LollaPLUza. I have built many of my strongest friendships here with math and music as foundations.
What's next? Immediately after graduation I am going to begin taking classes back here at PLU for my Masters in Education. After that I will hopefully start teaching math at the secondary level, and see where that path leads me.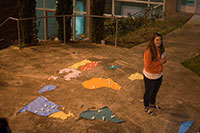 Why PLU? I chose PLU because of all the possibilities it gave me. I wanted to see the world, get to know my professors, explore my spirituality, and be a part of something much larger than myself. I knew I wanted to attend a university that cared about me as an individual and I knew PLU was the right choice when they asked me: "What do you want to do with your one wild and precious life?" This question, the people I met, and the opportunities all led me to PLU, my second home.
My PLU experience: I was one of the lucky few who met their best friends in their orientation group. I found this solid group of friends to encourage me through college. I worked on campus at the concierge desk and the office of Humanities. I was a Resident Assistant in Harstad Hall, President of the Christian club on campus For the King, and helped facilitate a community dialogue project with ASPLU. I studied away in Trinidad and Tobago. I was also a member of the PLU Women's Ultimate Frisbee team. I have been blessed by the experiences and people I have encountered. I don't know where these last four years have gone and I am going to miss PLU and the people here very much.
What's next? After graduation, I will be volunteering with the Evangelical Lutheran Church in America's (ELCA) program Young Adults in Global Mission (YAGM). Through this program I will be living and serving internationally in Hungary. I leave in August to encounter this new adventure and begin my next chapter. I would not have been able to pursue this exciting opportunity if it had not been for PLU and the opportunity it gave me to study aboard, volunteer, and realize my vocation of service.
Why PLU? I chose PLU because I wanted a "small school" experience. College should be about the education; and I don't think state schools would have provided me the same value. After visiting state schools, I felt like I would be treated as a number rather than a student. One visit to PLU's campus made me realize that I would have the attention and learning experience that would allow me to excel. On top of that, I quickly learned that PLU has an excellent business program that is competitive with other universities.
My PLU experience: My PLU experience has been truly life-changing. As a first year, I would have never been able to guess what kind of journey I was about to embark on. During my time at PLU, I met many lifelong friends – including the girl that I get to marry! On top of that, I had learning opportunities that challenged me both academically and as an individual.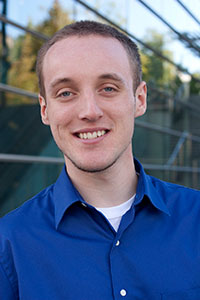 The school of business combined theory with relevant projects involving real organizations. This education proved to be useful when I was able to land an internship with Alaska Airlines after my junior year. Additionally, my capstone experience allowed me to see the culmination of a business education through the International Collegiate Business Strategy Competition. Our team competed in a simulated business and took 1st and 1st runner up awards!  If I could go back in time, I wouldn't change a thing about the past four years.
What's next? After graduation, I will be working on a market expansion project for Northwest Cascade as they get ready to expand their operations. In July, I plan on joining Corelytics, a start-up company based in Bellevue, within their marketing department. During the summer, I am also getting married! We plan on moving near Bellevue/Redmond after the wedding. A lot of big changes will be happening this summer, but I am excited to see where life is taking me!