Currently Reading:
PLU Screens Award-Winning Documentary '€˜Sweet Dreams' – €"Complete With Ice Cream
October 2, 2014
PLU Screens Award-Winning Documentary
'Sweet Dreams'—Complete With Ice Cream
By Sandy Deneau Dunham
PLU Marketing & Communications
In the weeks after April 6, 1994, the day a plane carrying Rwandan President Habyarimana was shot down, 800,000 men, women and children perished in Rwanda—including entire families at once.

When it was over, the survivors who remained were broken. And while the country itself made great strides in economic recovery, as survivor and playwright Odile "Kiki" Katest said, "People are not like roads and buildings. How do we rebuild a human being?" So in 2005, Katest founded Ingoma Nshya, the first and only female drum troupe in Rwanda—breaking the taboo against women drumming and bringing together women from both sides of the conflict.
For Marta, a Hutu whose Tutsi husband was killed; Seraphine, who was 8 when she lost her whole family; Regine, whose parents were imprisoned as killers; and more than 50 other women aged 16-60, the troupe has been a place to begin to live again, to build new relationships, to heal the wounds of the past. Yet the struggle to survive and provide for their families still persists.
Screening & Ice Cream
What: Film screening of Sweet Dreams, followed by Q&A with director Lisa Fruchtman and an ice-cream social.
When: 7 p.m. Tuesday, Oct. 28.
Where: Anderson University Center Regency Room, PLU campus.
Sponsors: The Kurt Mayer Endowment for Holocaust Studies, PLU Holocaust and Genocide Studies, PLU School of Arts & Communication, PLU Women's and Gender Studies, PLU School of Business, Tacoma's Ice Cream Social.
Admission: Free and open to the public.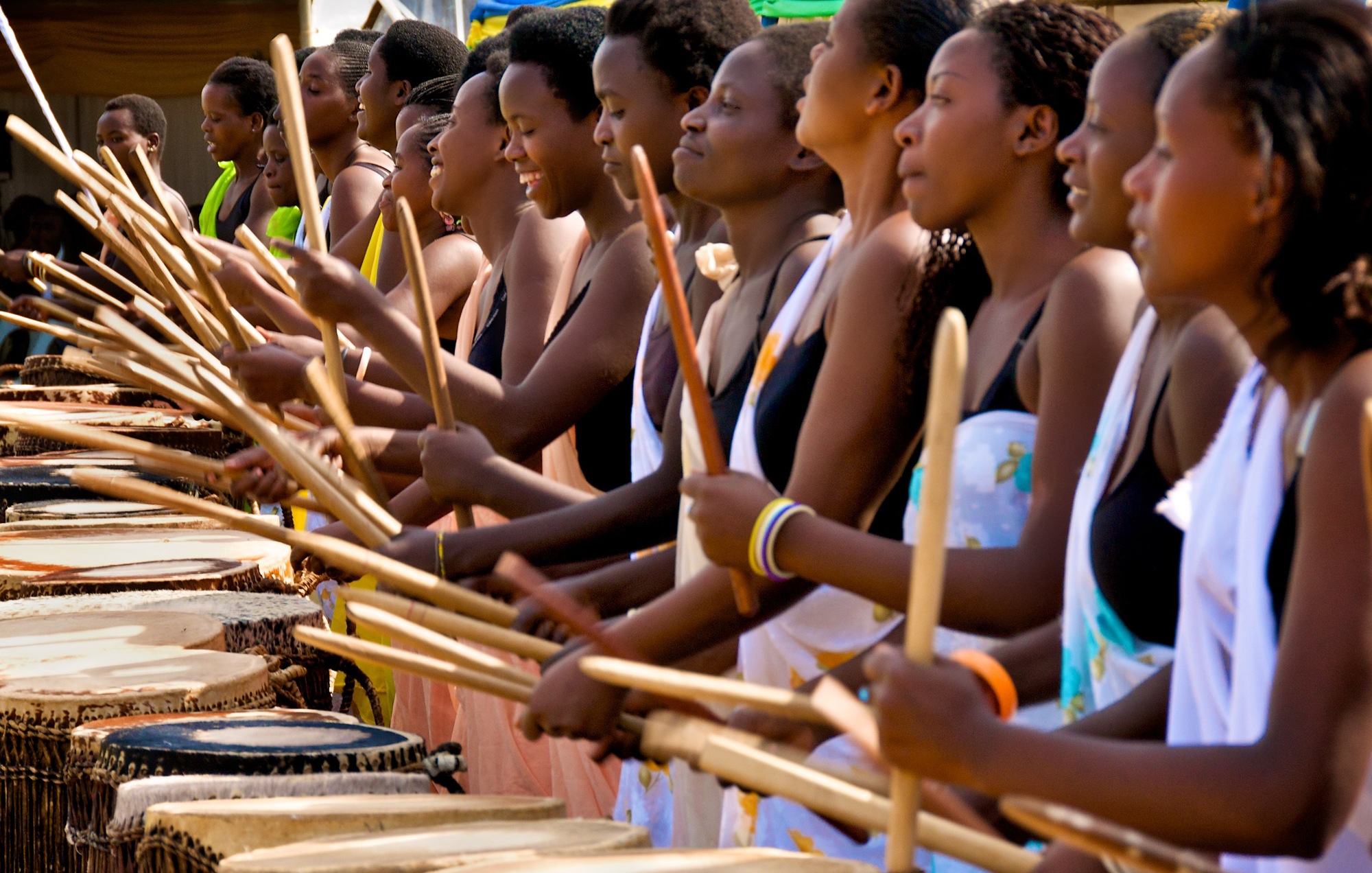 Katest was not out of inspired ideas yet: While work shopping one of her plays at the Sundance Institute Theatre Lab in 2009, Katest met Jennie Dundas, an actor and co-founder of Brooklyn's Blue Marble Ice Cream. Katest invited Dundas and co-founder Alexis Miesen to come to Rwanda to help the drummers open the country's first and only ice-cream shop—aptly named Inzozi Nziza (Sweet Dreams).
And now Sweet Dreams also is an inspiring, multiple-award-winning documentary that's been attracting worldwide attention. PLU will hold a free, public screening of Sweet Dreams at 7 p.m. Oct. 28, followed by a Q&A with its director, Academy Award-winner Lisa Fruchtman (pictured), and an ice-cream social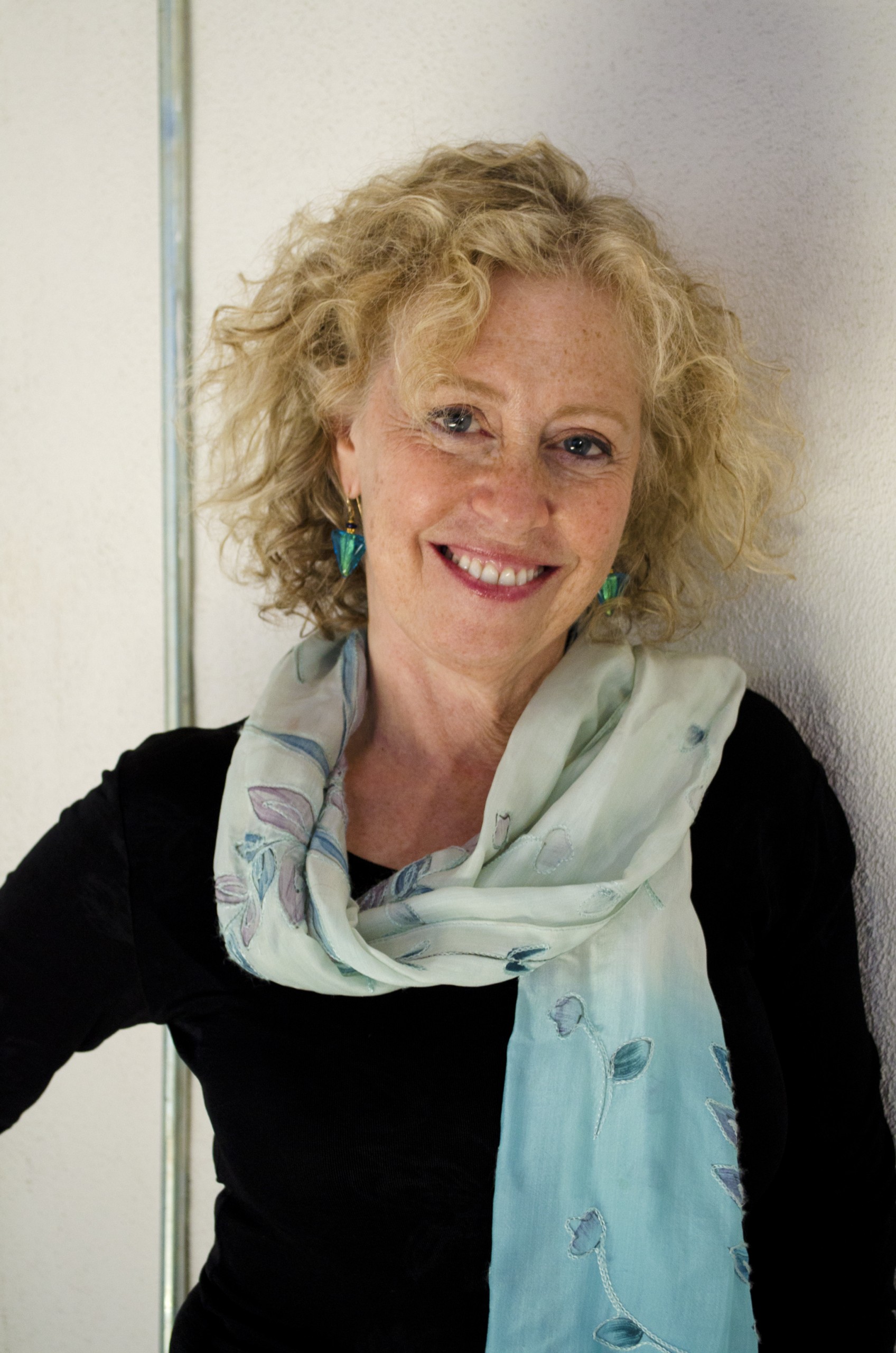 courtesy of female-owned Ice Cream Social of Tacoma.
Fruchtman was an advisor at the Sundance Lab when she first heard Katest's story and was determined to find out more. Within six months she and her brother, co-director Rob Fruchtman, were on a plane to Rwanda for their first shoot.
"We filmed the emergence of the women as budding entrepreneurs, their struggles to build their cooperative, their delight as they learn to make and taste ice cream for the first time," said Lisa Fruchtman, who won an Academy Award for The Right Stuff.
As a result, in following these remarkable Rwandan women as they emerge from the devastation of genocide to create a future of hope and possibility, Sweet Dreams interweaves intimate, heart-wrenching stories with joyous and powerful music to present a moving portrait of a country in transition.
The event is a natural—and perfect—fit for PLU, which this fall became the only university in the Pacific Northwest to offer a minor in Holocaust and Genocide Studies. PLU also is among a small handful of institutions throughout the nation with a Chair in Holocaust Studies, as well as an Annual Holocaust Conference. PLU's Holocaust and Genocide Studies program is strongly grounded in PLU's educational commitment to help students develop as global citizens; future leaders; and whole, richly informed persons."Close study of the Holocaust and other examples of mass violence challenge us to push far beyond our comfort zones," said Associate Professor Rona Kaufman, Chair of PLU's English Department. And, while other films have documented the atrocity of the Rwandan genocide,
Sweet Dreams
tells a new kind of story … of a remarkable group of women who dared to dream of new possibilities for themselves and their country.
Director Fruchtman said, "By making Sweet Dreams, we wanted to cast a light on a visionary grassroots initiative. Both the drumming and ice-cream projects embody the idea that Rwandans need not only the means to survive, but also the means to live … ways to reconnect with joy, hope and previously unimagined possibilities. Both demonstrate the power of thinking outside the box and of the power of seemingly small projects to generate big change."
The film debuted at the United Nations in April 2012 as part of the 17th commemoration of the Rwanda genocide, and since has screened at numerous film festivals around the world.