Currently Reading:
Nursing Students Help Provide Thanksgiving Dinner to Over 225 Families
Nursing Students Help Provide Thanksgiving Dinner to Over 225 Families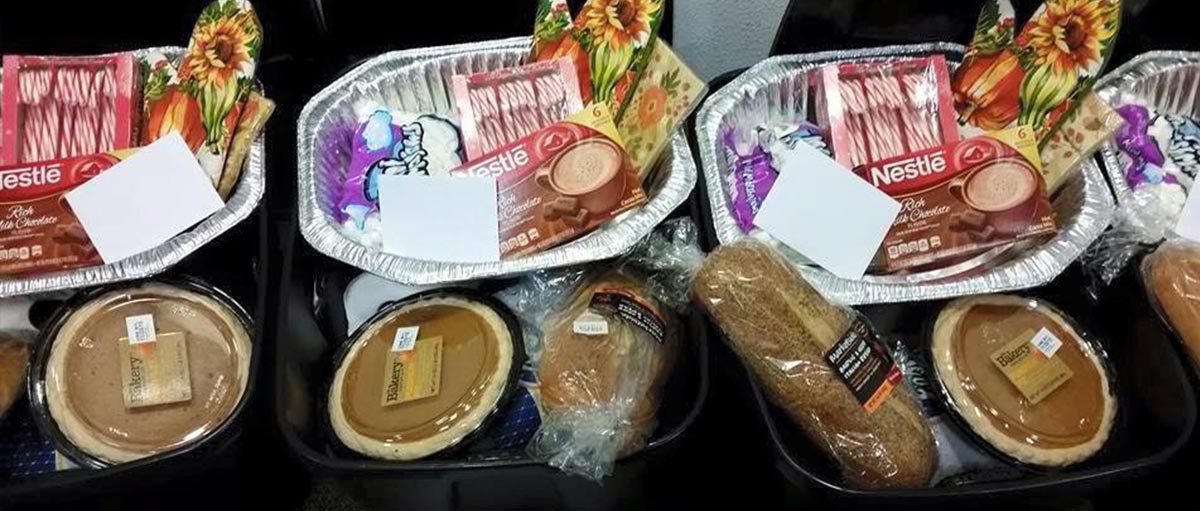 December 1, 2015
By Samantha Lund '16
PLU Marketing & Communications
TACOMA, WASH. (Nov. 1, 2015)- More than 225 families were able to enjoy Thanksgiving dinner last week thanks in large part to the Pacific Lutheran University Delta Lota Chi Turkey Basket Drive.
The student-led Turkey Basket Drive is organized by the PLU nursing group Delta Lota Chi with the help of other PLU organizations and residence halls. Delta Lota Chi collects money and donations throughout November and uses the funds to go grocery shopping and put together bins with an entire Thanksgiving dinner inside.
"Being able to provide Thanksgiving meals to families in need feels amazing," Kerri Selk '16 said. "Especially when the majority of the families we serve are single mothers."
The volunteering, shopping and delivering is all done by students.  Selk laughed when she talked about all the work that goes into the project and explained that the baskets are kept in students' homes during preparation, turning homes into mazes of turkey baskets.
This year, the drive was led by Selk and fellow seniors Bryanna Stowers, Ciani Torres and Suzi Allen. Each nursing cohort raised money for the baskets and PLU nursing alumni donated $390.
On Tuesday, Nov. 24, the group gathered their baskets and delivered them to families in need.
"At PLU we pride ourselves on community service so it is a privilege to honor that commitment," Selk said.