Currently Reading:
PLU announces spring partnership with the Clemente Course in the Humanities
PLU announces spring partnership with the Clemente Course in the Humanities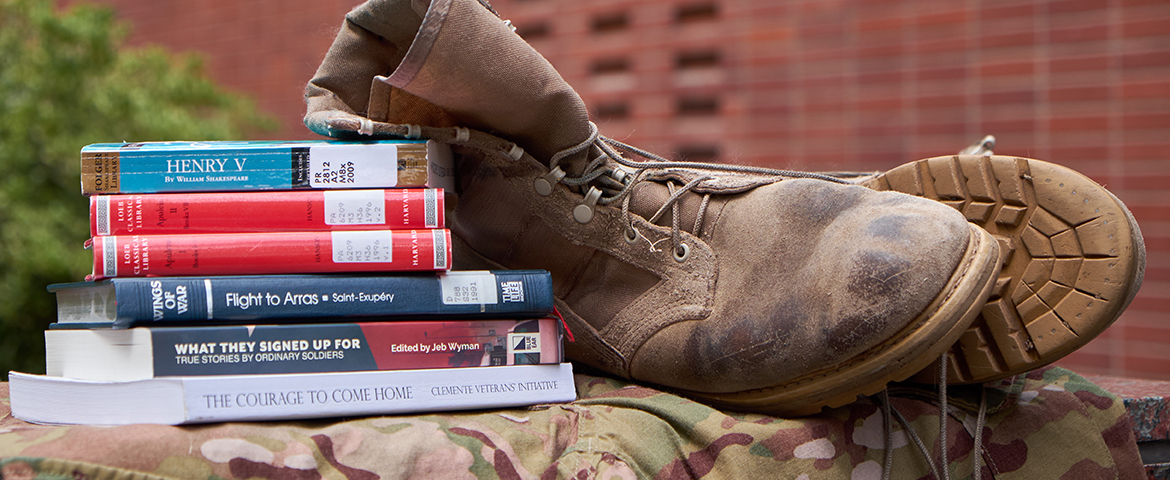 June 7, 2019
By Thomas Kyle-Milward
Marketing & Communication
TACOMA, WASH. (June 7, 2019) — Thanks to a new 2019 grant from the National Endowment for the Humanities, Pacific Lutheran University is happy to announce a Spring 2020 partnership with the nationally acclaimed Clemente Course in the Humanities.
The partnership will launch a Clemente Veterans' Initiative (CVI) course that will take place in the coming spring semester. CVI was developed in 2014 to provide a meaningful intellectual community to veterans who are working to adapt to civilian life, and is based on the idea that guided discussion of humanities texts can provide these veterans with an opportunity to reflect on their military experiences and move out of isolation and into community.
"Pacific Lutheran University is proud of the work we've done over the years supporting veterans who have access to VA education benefits," said Michael Farnum, PLU's Director of Military Outreach. "This is an opportunity for us to extend that work to veterans who don't have that access."
The partnership pairs CVI's new Tacoma program with PLU faculty in philosophy and humanities. The ensuing dialogues will explore themes of war and reconciliation, considering universal human experiences and questions through the study of art history, literature and philosophy from the Ancient Greeks to more contemporary sources.
The 12-week course will be offered free of charge to participants, who do not have to be PLU students — the wider Tacoma veteran community is encouraged to take part, regardless of discharge status. Participants will meet for class twice a week, and books, child care and transportation assistance will be provided at no cost.
"We are deeply appreciative of the National Endowment for the Humanities' continuing support for our Veterans' Initiative," said Lela Hilton, Executive Director of the Clemente Course. "It reaffirms our belief that engagement with the humanities is central to our ability to participate most actively in our communities, and to live a full and joyful life. To co-create and share this experience with veterans is a true honor."
The Tacoma program will be directed by Jeb Wyman, who was also the first academic director for the CVI course in Seattle in 2016-2017, and is the editor of What They Signed Up For: True Stories by Ordinary Soldiers.