Currently Reading:
BJUG DAY: Q&A with Student-Athlete Advisory Committee
BJUG DAY: Q&A with Student-Athlete Advisory Committee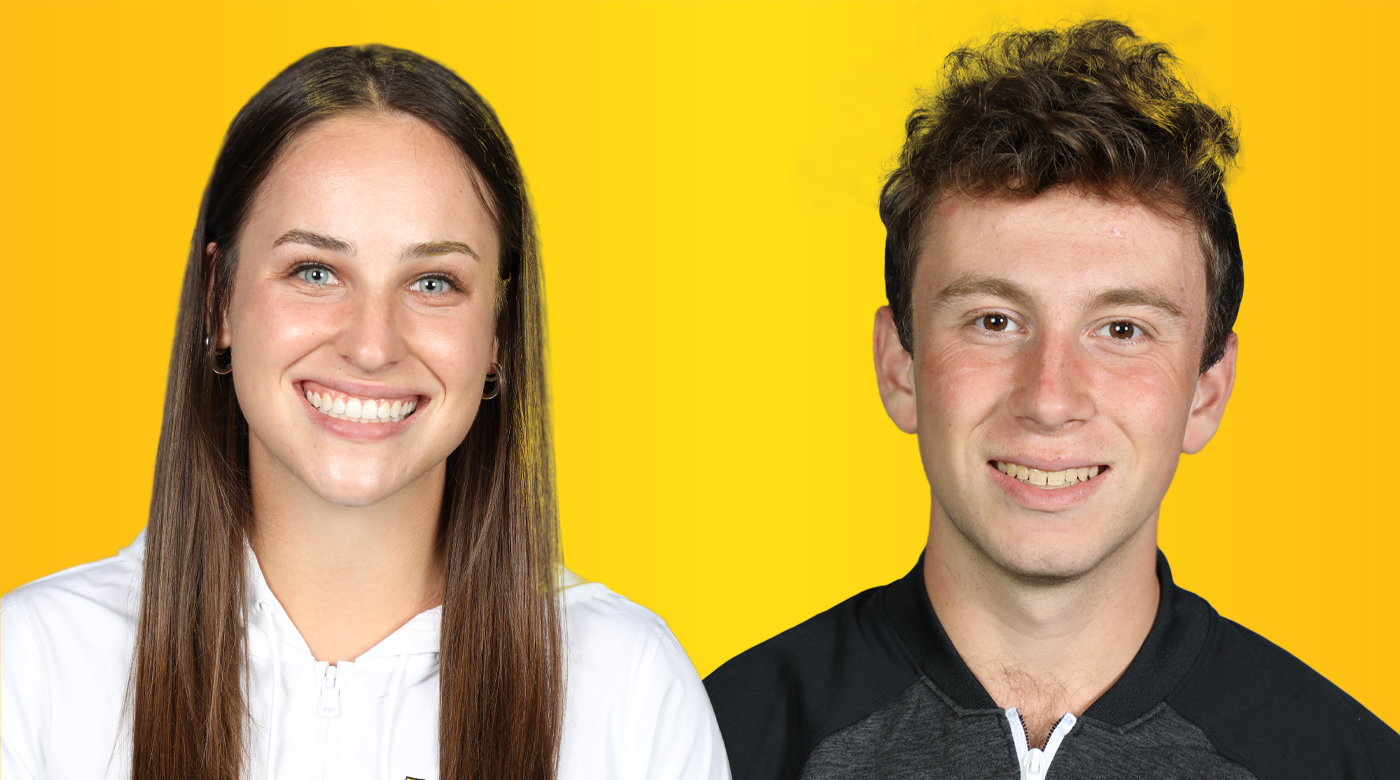 October 28, 2021
By Veronice Craker
Marketing & Communications
PLU's student-athletes understand what it means to be part of a team. They learn how to build on their teammates' strengths, overcome failure and achieve collective goals. Lutes are showcasing these skills both in and out of the classroom, and both on and off the playing field. Your support does more than fund new uniforms, equipment and team travel. It helps empower student-athletes to lead lives of impact.
We spoke with Student-Athlete Advisory Committee (SAAC) officers Danny Samson '22 and Bridget Duven '22 about the impact athletics has on their development and for the PLU community as a whole.
What things have you learned about being an athlete and a student? How do they benefit one another?
Danny: Being a student-athlete has taught me numerous lessons. I have learned how to be a more responsible individual, work in a team with differing personalities, and manage my time while juggling multiple roles. The opportunity to participate in athletics while also furthering my education has only given me positive experiences that I will continue to be able to draw from throughout my life. 
Bridget: Like many other students who partake in extracurricular activities, you very quickly learn time management. I think this is such an important skill to have and will transcend jobs, activities and phases of life. For me athletics provides an outlet for stress relief. The importance of having an outlet for having stress relief is something I will take as I move into graduate school and further in life.
How do you see yourself as part of the Lute community?
Danny: I feel my role in the Lute community is directly tied to my role as an athlete. Being in athletics has only given me more opportunities to meet Lutes around campus who I otherwise might never have met. I feel I have been incredibly blessed to call myself a part of the Lute community.
Bridget: Through my time at PLU, I have strived to develop relationships in all aspects of my life. I see myself as a leader, athlete, student, peer and mentor in the Lute community.
What are you proud of in how the athletic teams—and your team—engage with the community at large?
Bridget: I have always enjoyed when the swim team joins with Metro Parks Special Olympics and provides swim lessons and the opportunity to compete with them at their meets. I have also really enjoyed when we provided swim lessons during the spring semester to kids at Trinity Lutheran. Both events allowed us to engage with a wide variety of ages while sharing the common interest of swimming with these community members.
How has PLU shaped you?
Danny: PLU has made me the person that I am today. Without this school and the people within it, I would not be nearly as successful, confident, or happy. I have become a better leader, student, teammate, and person for being a Lute. 
Bridget: Prior to coming to PLU, I was a leader who believed that leading by example was the best course of action. However, PLU has helped shape me into a leader that both leads by example and listens with an open mind and values the unique perspectives everyone brings to the table. PLU has also taught me to not be afraid to question things. This offers everyone an opportunity to learn and listen and challenge the status quo.
What lessons will you be taking with you once you leave PLU?
Danny: Once I leave PLU I will be taking with me more lessons on leadership, determination, and teamwork than I ever could have imagined before I arrived. Being a part of the cross country and track and field teams is something I will never forget, and has given me the knowledge and confidence to approach any situation. 
Bridget: Lessons in hard work, commitment, teamwork, and resilience will be the most important things I take with me as I leave PLU.
Let's keep the conversation going! Read the additional Bjug Day Q&A's