Currently Reading:
A Universal Language: Cassio Vianna shares a passion he discovered in Brazil with students at PLU
A Universal Language: Cassio Vianna shares a passion he discovered in Brazil with students at PLU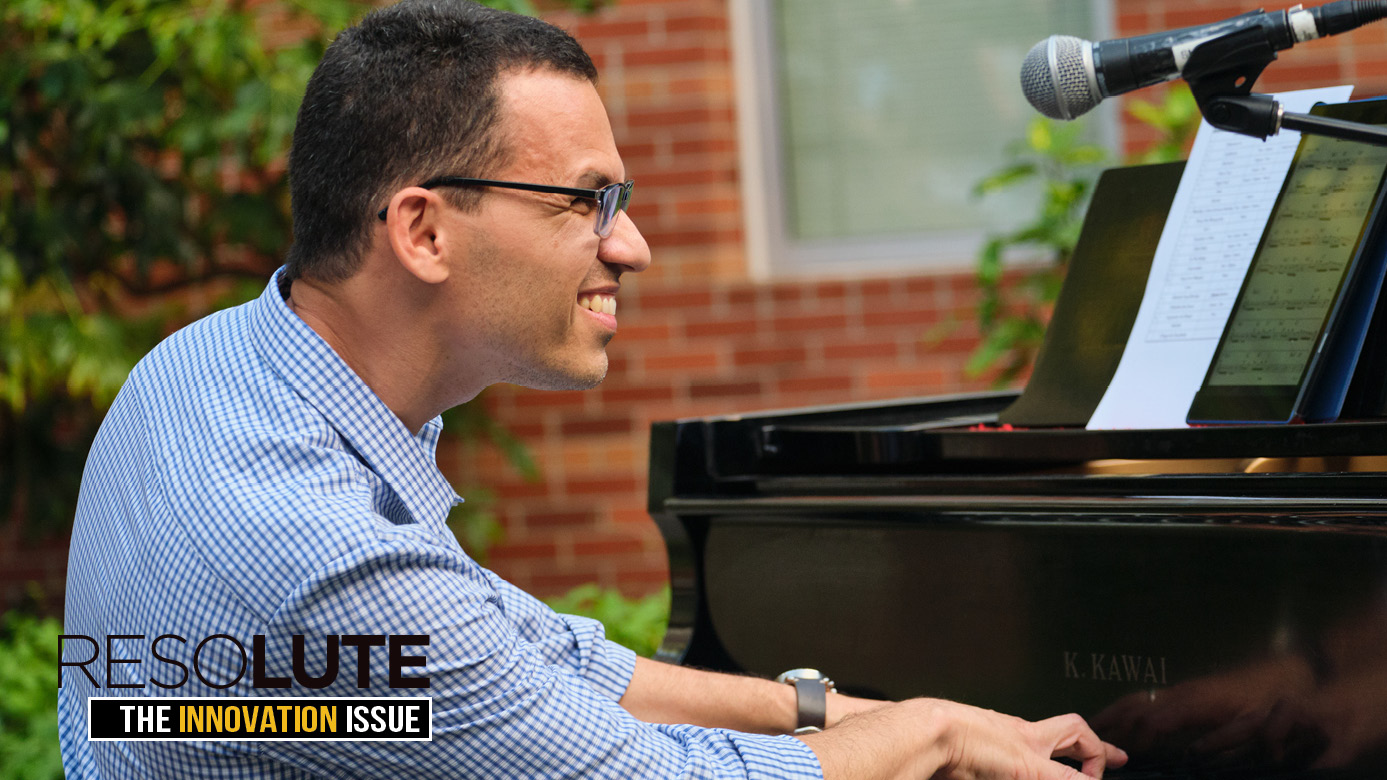 June 5, 2022
By Anneli Haralson
ResoLute Guest Writer
Cassio Vianna has been a teacher since he was 8 years old.
At that time, his mother was learning to play the organ and Vianna decided to go with her to her lessons rather than stay at home with his siblings. 
"To this day, my mom loves to tell the story of how, when she practiced at home, I would correct her and re-explain the teacher's directions," he recalls.
He learned to play the organ himself, as well as the piano, then earned bachelor's, master's, and doctorate degrees in music. He is now an assistant professor of music and the director of jazz studies at PLU, and his role as an educator stretches far beyond the correcting and re-explaining of his early days. Vianna aims to teach his students about balance, especially when it comes to innovation in jazz music.
"Improvisation, creativity, and innovation are at the heart of jazz, but there is always the risk that students will understand that this music is about randomly 'making stuff up,' " Vianna says. "We can't ignore the fact that it takes an absurd amount of work in order for us to experience true freedom. It takes knowing the tradition, practicing extensively to improve your technique, becoming one with your instrument, and immersing yourself — often obsessively — into the music."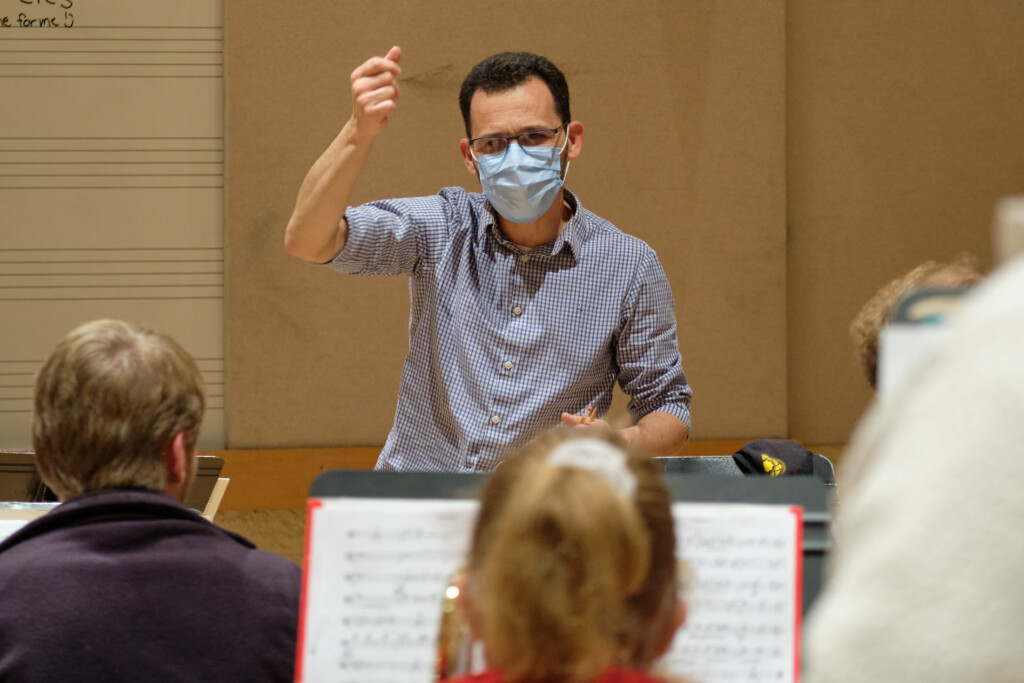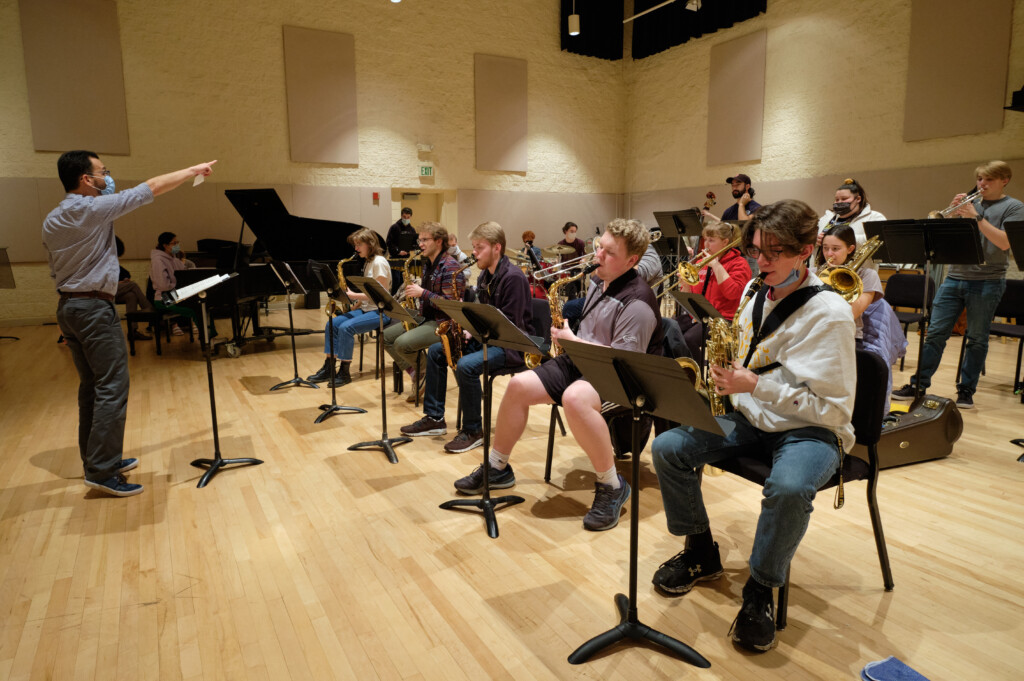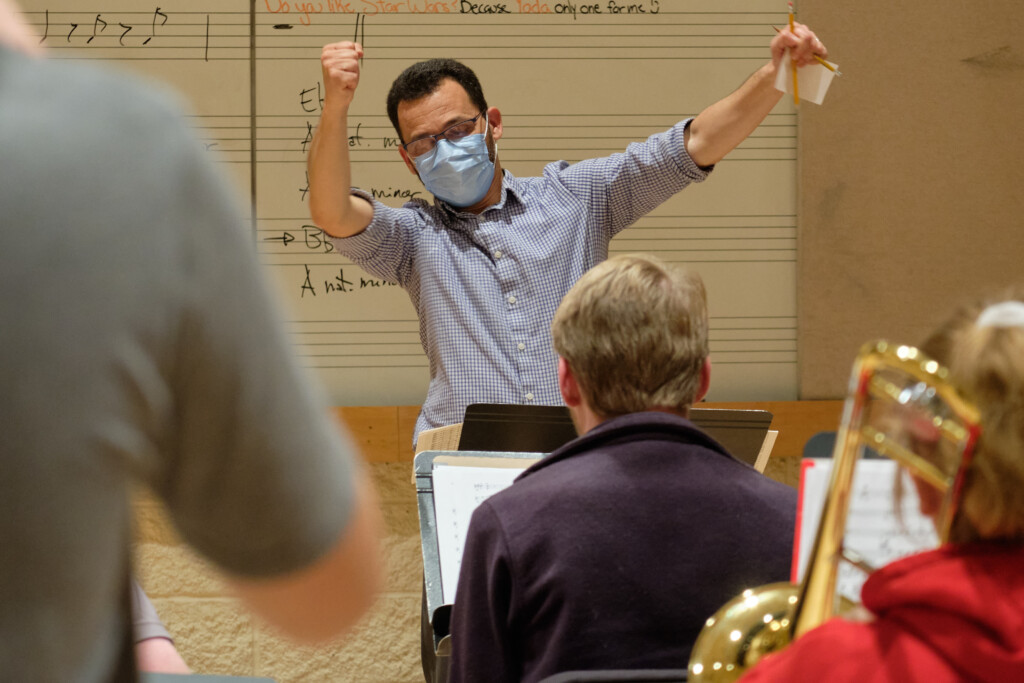 It's all work that requires the hand of an experienced teacher. Vianna is not only an educator, but an accomplished composer who knows firsthand how to walk the line between preserving the details of a piece of music and innovating enough to make it feel different and exciting.
"The jazz composer's work is unique because we understand that in every performance of our music, the musicians will add something to it," he says. "It's a fascinating partnership."
He explains that while an audience listening to a Mozart concerto is expecting a flawless performance of a familiar piece they know by heart, the audience of a jazz concert is expecting the opposite. They're expecting the unexpected.
"It is like attending a great lecture; you go because you know that the speaker is great and the theme is interesting, but you don't know what exactly will be said until you hear it," he says. "Everything that happens at that concert will never happen again exactly the same way. You can come back the next night and watch it again and your experience will be different because the performers' experience is also different every time."
It's this excitement, freedom, and creativity that drew Vianna to jazz music. He began his musical training as a child in classical music playing the organ and piano. But growing up in Rio de Janeiro, Brazil, he was surrounded by Latin music and found Brazilian Jazz — a genre that shares the improvisatory, groove-based nature of jazz music but is infused with Latin rhythms—as a teenager. 
"My first meaningful experiences as a jazz listener already reflected the idea of jazz as a universal language; a language in which everyone and every tradition is welcome," Vianna says. "Jazz is not a particular type of music, but how you perform any type of music. It relies on the performer's creativity. This broad vision is what keeps jazz reinventing itself for over 100 years now."
Even before beginning his undergraduate studies at the Federal University of the State of Rio de Janeiro, Vianna studied under famed Hungarian musician Ian Guest, who inspired Vianna to become a composer. He then recorded and performed throughout the Brazilian jazz scene and taught at music academies before continuing his education in the United States. He came to PLU in 2018 and has since been recognized for his ability to compose and arrange music for both collegiate and professional bands. Brian Galante, chair of PLU's music department, says Vianna is a "model example" of how to bring creativity and innovation to both teaching and musical programming.
"His rehearsal style is a perfect balance of cutting edge pedagogy and inventive setup, sequencing, and scheduling," Galante says. "His compositions are tailor-made for the Jazz Ensemble and he, seemingly effortlessly, showcases the strengths of the group."
And while Vianna enjoys the accolades his work has earned him, and the challenges it presents, his true passion is to help others. His mother, who learned to play the organ to fill a need for a musician at her church, told him music can do just that, and he still believes it to be true.
"I think I became the realization of my mom's dream, and that's very meaningful to me," he says. "The lesson that stayed with me is that you play music to help people; you make music because people need it. My hope is that my students will know that making improvised music together will help them become better listeners and problem solvers in a world that needs their art."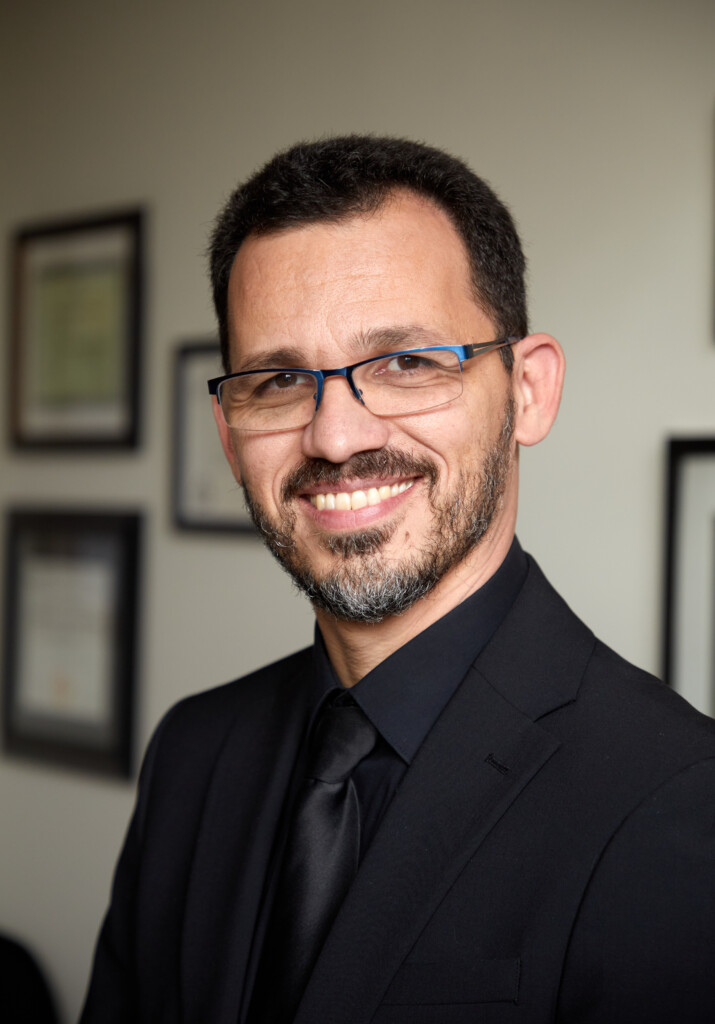 "Jazz is not a particular type of music, but how you perform any type of music. It relies on the performer's creativity. This broad vision is what keeps jazz reinventing itself for over 100 years now."