Currently Reading:
PLU community members help welcome Hōkūle'a to Tacoma
PLU community members help welcome Hōkūle'a to Tacoma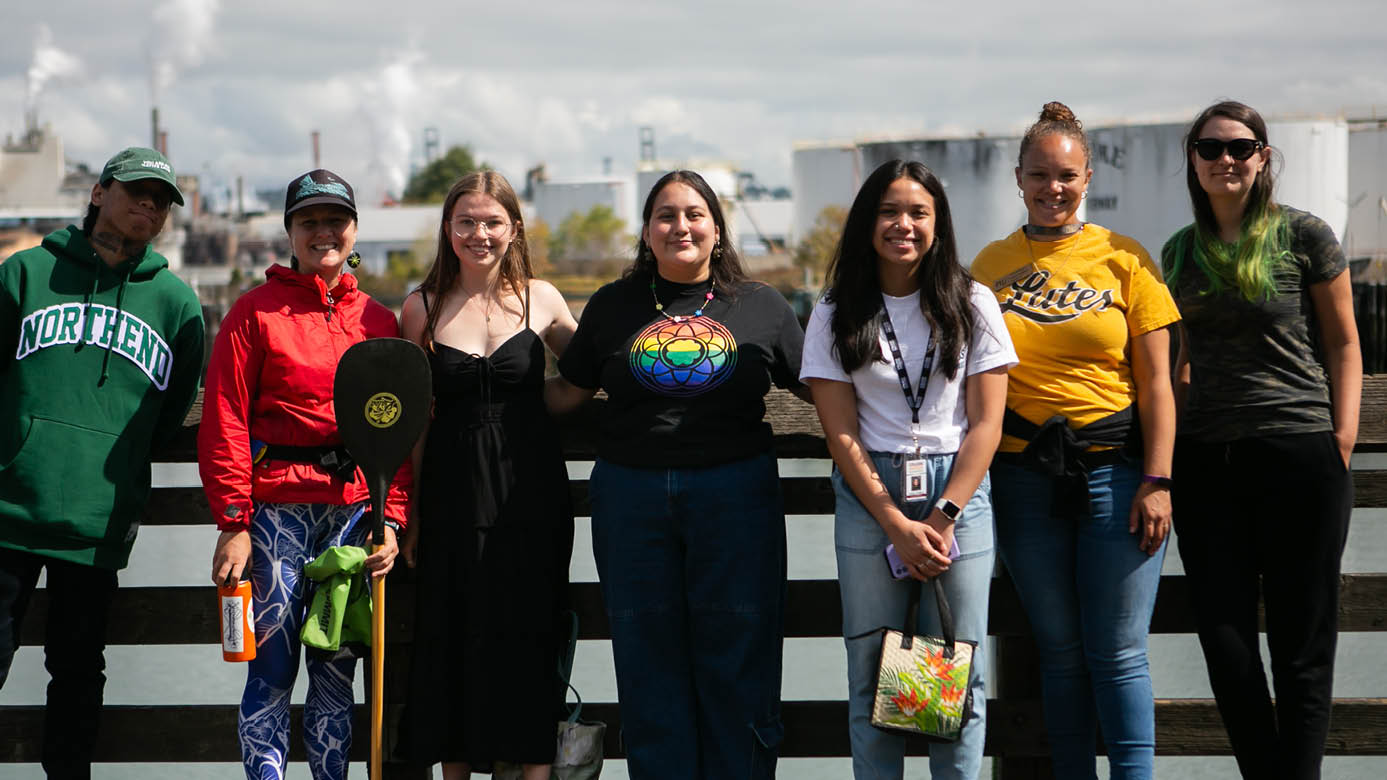 August 31, 2023
A group of PLU students, staff and alumni joined the Puyallup Tribe, members of the South Sound's Hawaiian/Polynesian community, and other locals at a gathering welcoming the Hōkūle'a to Tacoma yesterday.
A 62-foot-long traditional voyaging canoe operated by crew from the Polynesian Voyaging Society in Honolulu, the Hōkūle'a is in the midst of a 43,000-nautical mile circumnavigation of the Pacific Ocean. Hōkūle'a crew member Mark Ellis told the Tacoma News Tribune that the trip's purpose is to connect indigenous Pacific cultures with each other and with the natural environment.
"We're sharing a message of caring for our Earth," Ellis told the paper. "And just bringing awareness to our planet. And then also share with them our traditional knowledge of voyaging, as well as wayfinding and navigation."
After the welcoming ceremony, the PLU group shared a meal with the gathered community and Hōkūle'a crew members, and participated in discussions about the connection between people and the environment. PLU Diversity, Justice, and Sustainability Director Nicole Juliano, who was born and raised on Maui, was one of the organizers of the visit.