Currently Reading:
Beyond pedagogy: from Tacoma to Namibia, a partnership reframing teacher development practices
Beyond pedagogy: from Tacoma to Namibia, a partnership reframing teacher development practices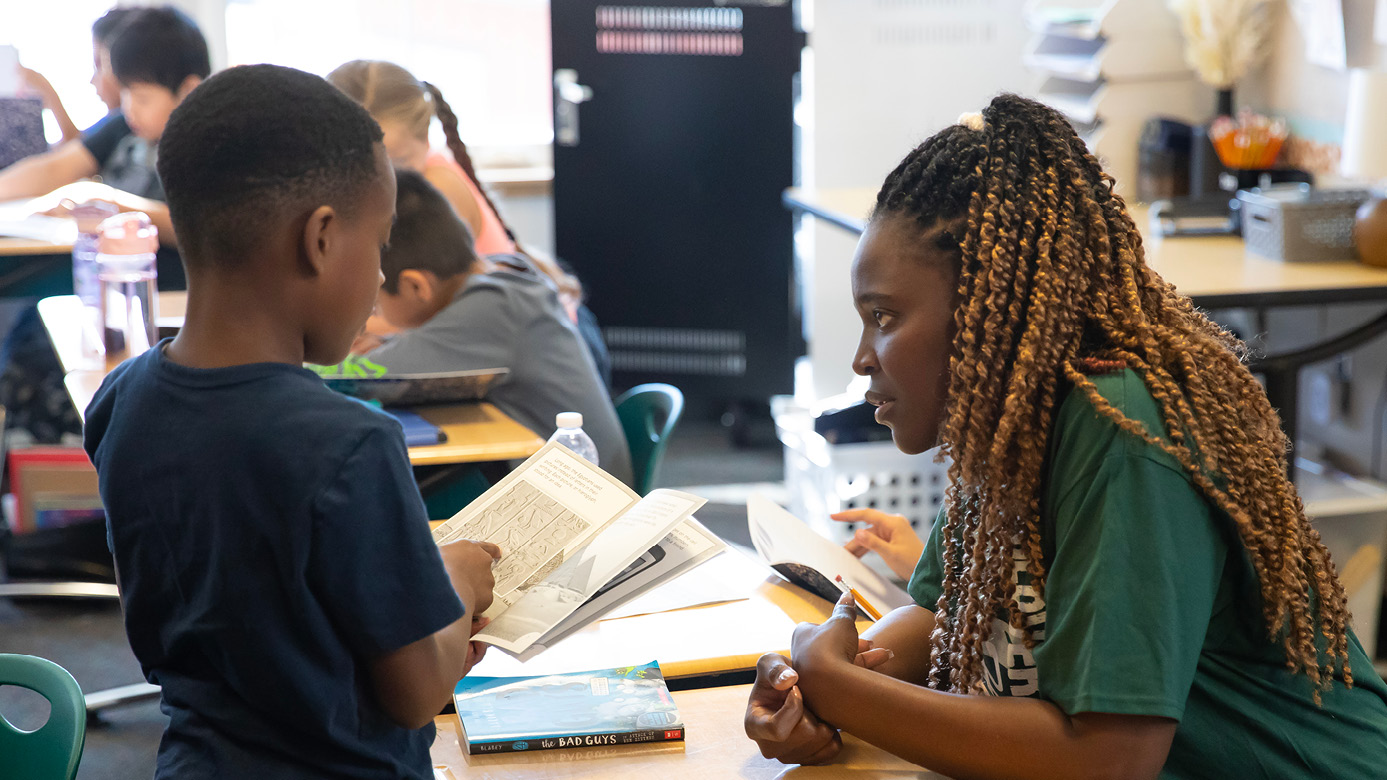 September 28, 2023
By Emily Holt, MFA '16
PLU Marketing & Communications Guest Writer
In Kwangali and Oshindonga, widely spoken languages in Namibia, "Uukumwe" means "togetherness." For six teachers in Washington and seven teachers from Namibia, the word personifies the relationship-building that lies at the heart of education.
"It was a vision that was bubbling in my mind because of the dreams of teachers, both here and in Namibia," said Jan Weiss, associate professor of education.
This year, Pacific Lutheran University launched the Uukumwe Project, a teacher exchange program with teachers who graduated from PLU and teachers from three schools in the Khomas region of Namibia.
The project opened with a reception in Namibia attended by representatives of the U.S. Embassy and the Namibian Ministry of Education, Arts and Culture. Weiss said the energy in the room was stunning.
The project builds on a long-standing connection between PLU and Namibia. Between 1988 and 1992, leaders across the Lutheran Church community organized to fight the injustices of apartheid by hosting 100 graduates from South West Africa (now Namibia) at Lutheran colleges and universities across the U.S. Eight Namibians who were part of this sponsored program graduated from PLU.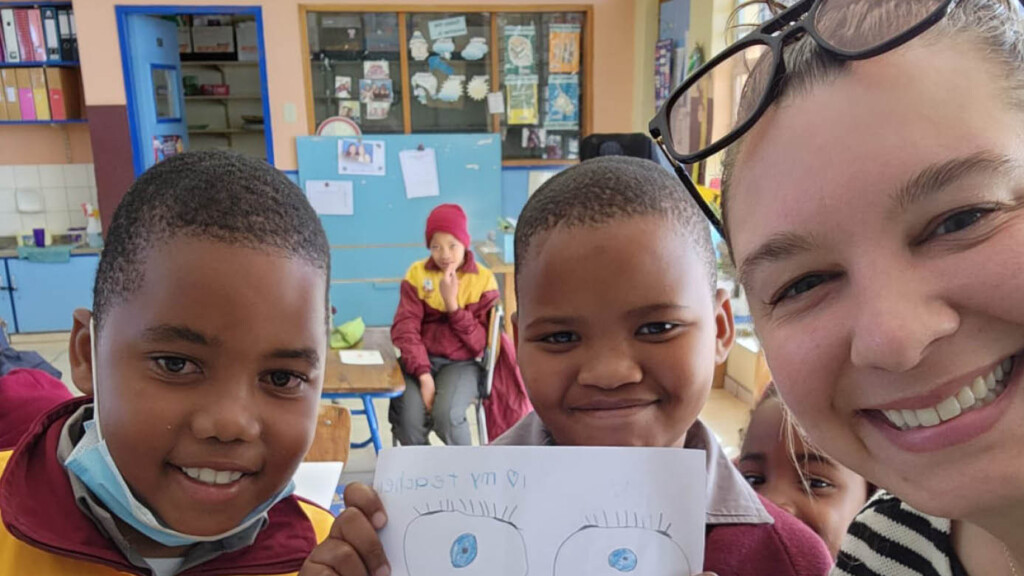 In the years since, this history of educational exchange has continued via USAID grant-supported teacher development programs, study away programs and Fulbright scholarships.
Yet the Uukumwe Project is unique—not only for its focus on teachers, rather than students, but also because for every American teacher it was their second time in Namibia. Though not a requirement, all six teachers had participated in PLU semester or J-term programs.
For Brianna Wells '11, a third-grade teacher at Clover Creek Elementary in the Bethel School District, Namibia was where she first learned how to manage a classroom. Because many state schools struggle with access to adequate resources, class sizes are large and teachers must know how to keep forty to fifty small children engaged.
But this summer, thanks to the generosity of an anonymous donor deeply invested in PLU's commitment to global education and international partnerships, Wells and her peers returned to Namibia as seasoned teachers, four of them national-board certified.
Each teaching pair focused their dialogue on a pedagogical issue they faced—such as learner engagement, classroom management or social-emotional learning. But nothing can quite replace seeing these strategies in action, Wells said.
When Eva Dumeni, a first-grader teacher at M. H. Greeff Primary, visited Clover Creek this September, she was impressed by the privileges of technology, small class sizes and assistant teachers, as well as the way Wells gave children choices about their behavior.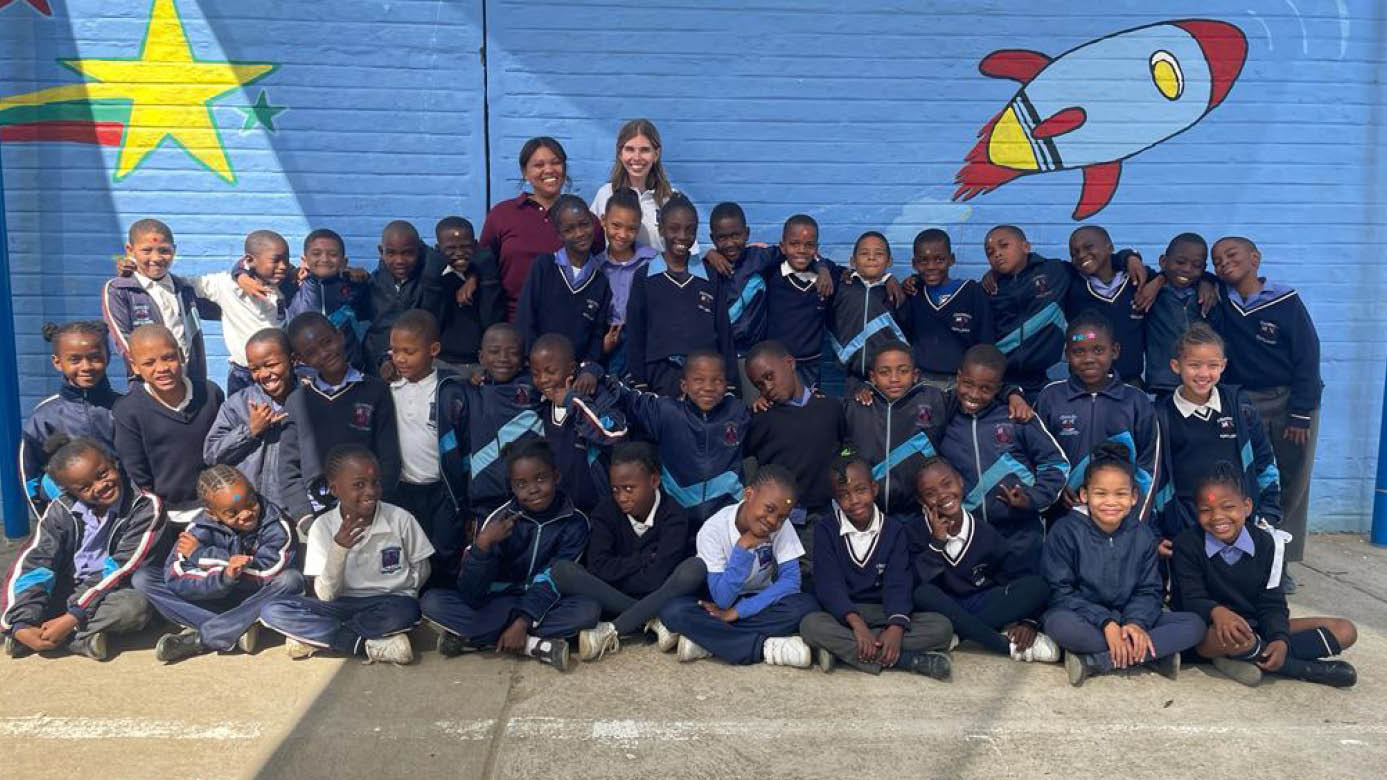 Still, Dumeni loves the opportunity to engage in direct instruction without the potential distractions of tablets or screens, and the opportunity to simply let kids play.
"I appreciate that we can be one-on-one, that I can just be with a child," she said.
Though education in Namibia is often teacher-centered, rather than student-centered, Wells said it was quite the opposite in Dumeni's classroom.
"I feel really honored to have Eva here," Wells said. "I'm such a relationship person. My kids work hard for me because they love me and I love them. With Eva, I felt it was very similar. Her kids love her."
To build on the high-impact experiences of this year's cohort, Weiss will be accepting applications for the 2024 cohort from October 16 to November 30. For Dumeni, Wells and Weiss, the exchange went well beyond the classroom—both visits included an immersion into the hosts' customs, cultures and even families.
"This isn't just about delivery," said Weiss. "It feels truly collaborative."