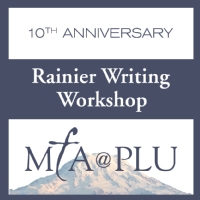 Celebration of the 10th Anniversary of the Rainier Writing Workshop MFA at PLU
Tuesday, February 25, 2014
"The Writer's Story," 3:30PM, Garfield Book Company
Reading, 7:00PM, Scandinavian Cultural Center, Anderson University Center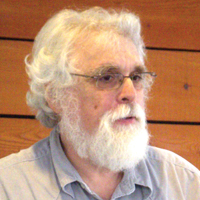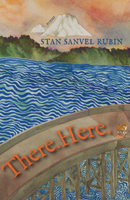 Stan Sanvel Rubin
is founding director of the Rainier Writing Workshop MFA program at PLU. His third full-length collection, Hidden Sequel, won the Barrow Street Book Prize and was a Small Press Distribution bestseller. A fourth, There. Here., will be published in fall 2013 by Lost Horse Press. His poems have appeared in such places as The Georgia Review, Virginia Quarterly Review, The Iowa Review, Kenyon Review, Carolina Quarterly, The Laurel Review, Mississippi Review, Poetry Northwest, and the anthology Long Journey: Contemporary Northwest Poets (Oregon State University Press), and are forthcoming in The Florida Review, Cimarron Review, The National Poetry Review, and elsewhere. His interviews with writers have been widely published. He writes essay-reviews of poetry for Water-Stone Review out of Hamline University.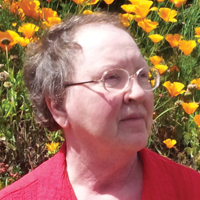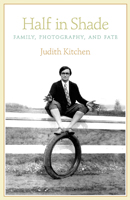 Judith Kitchen
serves on the faculty of the Rainier Writing Workshop MFA program at PLU. She is the author of a book of poetry, three collections of essays, a novel, and a critical study of William Stafford. In addition, she has edited three collections of short nonfiction pieces (In Short, In Brief, and Short Takes) for W. W. Norton and The Poet's Guide to the Birds (with Ted Kooser) for Anhinga Press. Her most recent book is Half in Shade (Coffee House, 2012), a collection of meditations on photographs. Her own publishing venture, Ovenbird Books, features work from former students, along with her novella-length essay, "The Circus Train." She is the longtime poetry critic for The Georgia Review. She lives in Port Townsend, WA.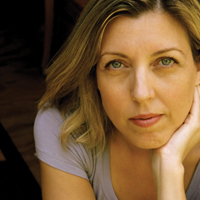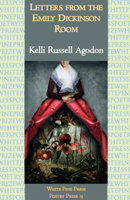 Kelli Russell Agodon (MFA '07)
is the author of Letters from the Emily Dickinson Room (White Pine Press, 2010), winner of the ForeWord Magazine Book of the Year Prize in Poetry and a Finalist for the Washington State Book Award. She co-edited the first eBook anthology of contemporary women's poetry, Fire On Her Tongue. Her work has appeared in magazines and journals such as The Atlantic, Prairie Schooner, and North American Review as well as on "The Writer's Almanac" with Garrison Keillor. Kelli is the editor of Seattle's literary journal, Crab Creek Review, and the co-founder of Two Sylvias Press. Her third book of poems, Hourglass Museum, also from White Pine, will have its book launch in Seattle on February 28th.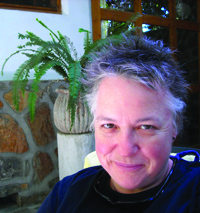 Kate Carroll de Gutes (MFA '10)
is a writer, trouble-maker, and wry observer. Kate started her career as a journalist, which means that she is a stickler for the truth (capital T); she believes in the serial comma and in putting two spaces after each sentence. Her writing has been featured in various anthologies, newspapers, and magazines, including Fourth Genre, New Plains Review, Raven Chronicles, and Pank Magazine. She has been the recipient of an Armistead Maupin Scholarship, a fellowship from the Virginia Center for Creative Arts, and a 2013 Jack Straw fellowship. She lives, writes, and rides her bike in Portland, Oregon.