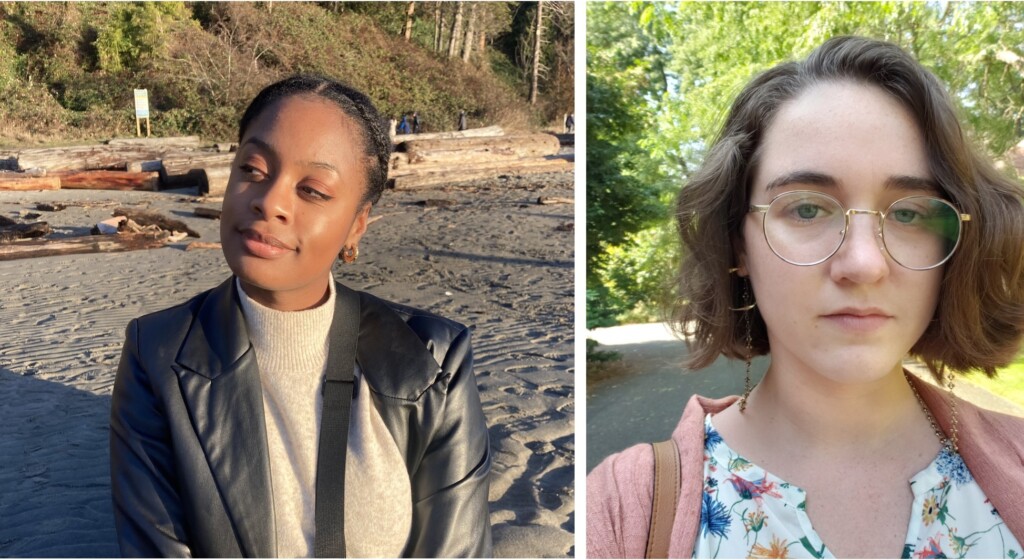 Leila Renee & Erin Strubbe
Monday, April 17, 2023
7:30 PM, Regency Room, AUC
This event is open to the campus community for in-person attendance.
Leila Renee is a writer from Milwaukee, WI. She earned her MFA in Creative Writing from Syracuse University. She received the 2021 Gulf Coast Prize in Fiction, the 2022 Shirley Jackson Prize and has received support from the Fulbright program and Tin House. Leila has published stories and essays in McSweeney's, Prairie Schooner, Columbia Journal, The Offing, Electric Literature and more. Her fiction has been selected for inclusion in Best Microfiction 2023 and nominated for Best of the Net. She is thrilled to be working with young writers as a Visiting Assistant Professor of English at PLU.
Erin Strubbe is a writer, editor, educator, and scholar from Southern California. Her fiction explores intersections of gender, belonging, and alienation through speculative fiction, and her scholarly work delves into the possibilities the genre holds for decoloniality and queer identity formations. Erin's stories have been published in Dark Matter Magazine, Daily Science Fiction, Five on the Fifth, and others. She will be reading selections from her work-in-progress short fiction collection.