Principal Preparation Program
Graduate College of Professional Studies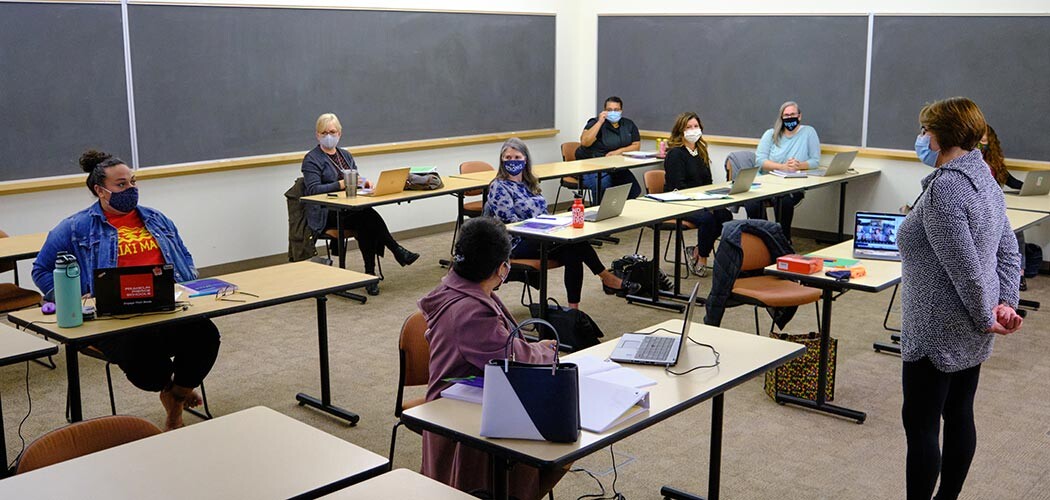 About
The PLU Administration Certification program is a 12 month program built and advised by current district practitioners. The program provides candidates with the practical knowledge and skills they need to lead a school community in a responsive and results-oriented way.
Rigorous coursework and clinical experiences lead to the development of a Culminating Professional Portfolio which includes practical performance-based documentation of candidates' knowledge, skills, dispositions and professional behaviors.
This practitioner focused program is lead in a cohort-based model by knowledgeable faculty and local practitioners. It connects theory, research and practice in an intertwined and interdependent web.
Program Highlights:
Instructional Leadership – With a focus on best practices, candidates will learn how to support achievement of all students, evaluate instruction and lead learning.
High-Touch – Small cohorts allow for individualized coaching, engaged discussions and meaningful feedback.
Balance – The simultaneous internship paired with coursework allows for interns to practice theory while reflecting on leadership effectiveness.
Convenient Schedule – Summer courses are held in the evenings to accommodate interns who are working throughout the day. During the regular academic year, courses are held 1 to 2 evenings per week in the fall semester and less frequently in the spring.
It's FREE to apply to PLU
When you're ready, we're here. Apply now and fulfill your potential!
Get Started