Getting to the Chemistry Department
The Chemistry Department is housed on the second floor of the Rieke Science Center. The Rieke Science Center is outlined in red on both maps below. For directions on how to get to PLU, click on the first image below for a Google Maps link or see the directions at the bottom of the page. There are also Local Hotels near by as well.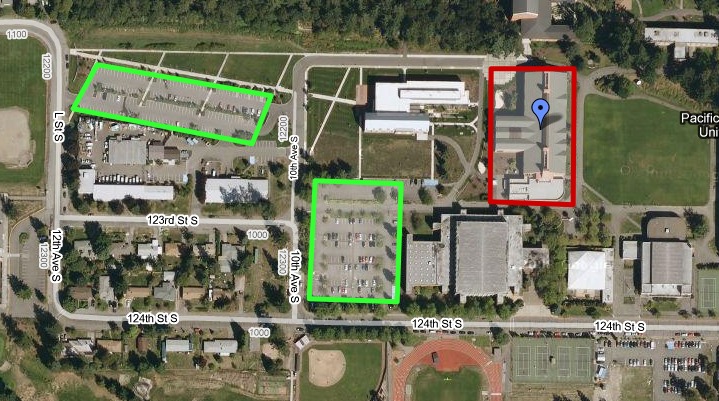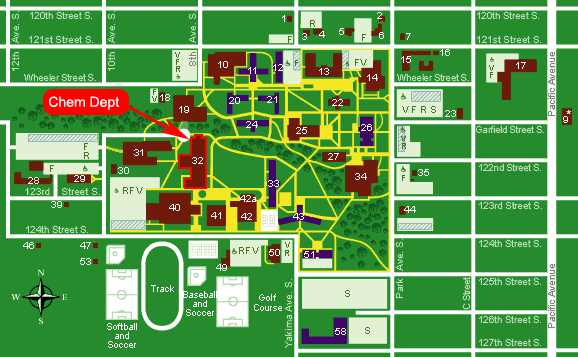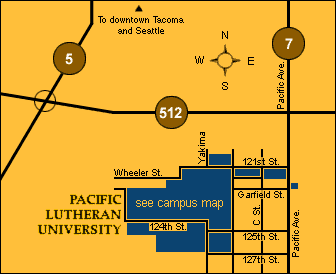 Pacific Lutheran University is located 7 miles south of downtown Tacoma, Washington. Take exit 127 off Interstate 5 and head east on Highway 512. Continue on 512 for approximately two miles to Pacific Avenue (Parkland-Spanaway exit). Turn right (south) on Pacific Avenue to 121st Street. Turn right on 121st. The Office of Admissions is in the Hauge Administration Intersection of 121st and Yakima.