Chemistry Capstone Symposia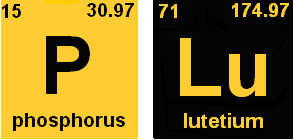 The 2019 Chemistry Capstone Symposium is being held April 29-May 3, 2019 in  Room 103 of the Morken Center for Learning and Technology.  Please visit this page for the daily schedule and abstracts.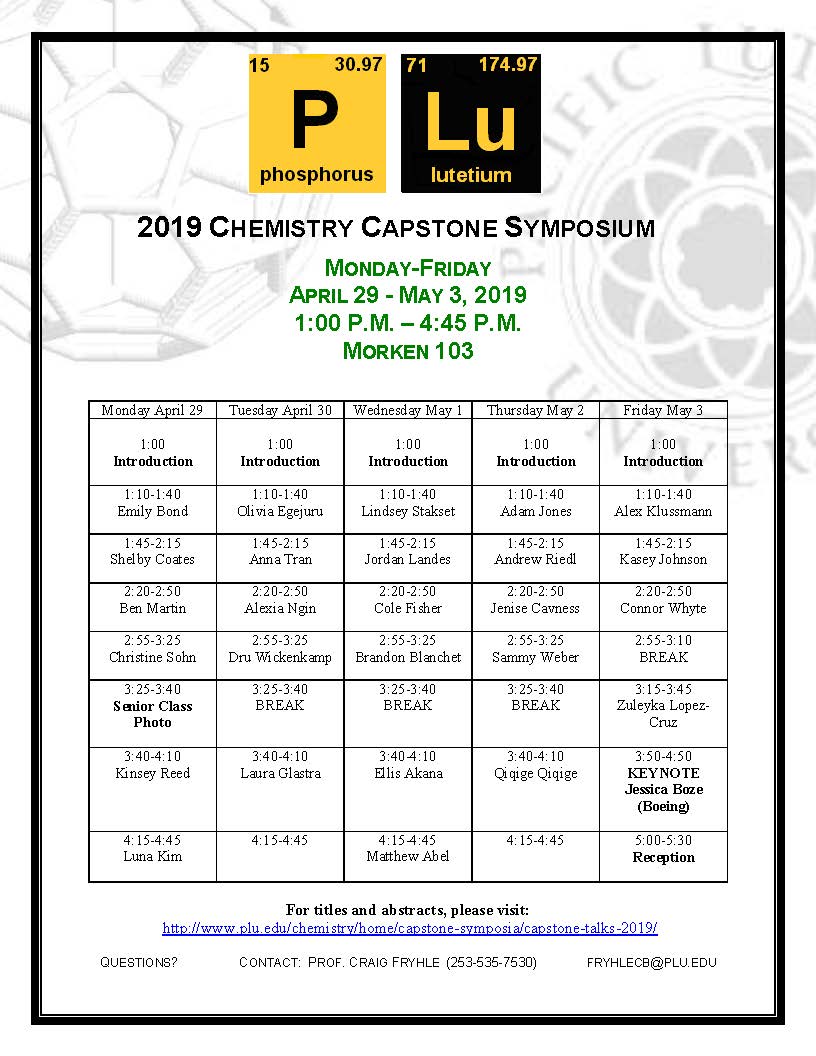 The 2018 Chemistry Capstone Symposium was held April 30 – May 4, 2018.  We congratulate all of our students on their hard work and accomplishments!  An overview of the 2018 schedule is shown below.  The detailed  schedule  and abstracts are available here.
For an archive of past Chemistry Capstone Symposia (schedule and abstracts with speaker photos) please click at the left to expand the Capstone Symposium menu so that other links become visible.