Explore Your World
PLU's Chinese Studies Program is an interdisciplinary program which is designed to provide students interested in China a broad foundation in Chinese language, culture, and history, and an opportunity to focus on the religious-philosophical world view and the economic structure of China.
Special Program Offerings
Campus Activities
Back on campus, the Chinese Studies program sponsors campus-wide activities-from Chinese music recitals and lectures to small group discussions with visiting Chinese scholars and Chinese-style dinner parties. A Chinese language residence hall gives students a chance to continue their language skills outside the classroom. For more information on living in the Chinese language residence hall, please follow this link to Hong Hall.
Chinese Studies Club
You can also join the Chinese Studies Club led by fellow students. PLU's Pacific Rim location allows for countless opportunities for area field trips and off-campus lectures. Join people from a wide range of academic disciplines, together with visiting professors and students from China, and share insights from past and present day China.
Program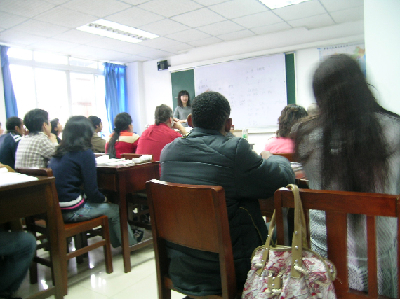 The program requires that major and minor students complete coursework in at least three different disciplines: Chinese language, history, and anthropology, with optional work in political science, the arts, religion, business, and other disciplines. With the approval of the program chair, selected January term, summer, study abroad and experimental courses may also be included in the major or minor.