CHWS - Your bridge to medical and mental health services

Counseling Center
Located on top floor of Anderson University Center (pictured), in suite 300

PLU Student Health Center
Located at the corner of 121st St. S. and Park Ave. S.

Counseling Center
Reception Room

Health Center
Reception Room
PLU Counseling, Health & Wellness Services
PLU Counseling, Health & Wellness Services (CHWS) provides integrated medical, mental health, and wellness care to enable optimal student overall well-being.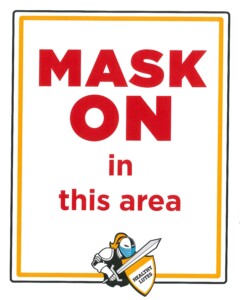 COVID Rapid Testing Available!
COVID rapid testing is available to all PLU students, staff, and faculty on the following days and times.  Testing will be conducted in the Anderson University Center, Room 133.  No cost and no appointment needed!
Mondays, 10:00 am – 12:30 pm
Tuesdays, 10:30 am – 1:00 pm
Thursdays, 11:30 am – 2:00 pm
Fridays, 10:00 am – 1:00 pm
Resources for Coping with Grief and Loss
The Counseling Center will be available for students in need of additional assistance in processing and coping with their reactions to the unexpected passing of a PLU student.  It is normal to feel sadness, anxiety, fear, or any mix of these emotions.  The Counseling Center encourages any student, faculty, or staff who feels impacted to seek out support from family, friends, religious leaders, and other trusted sources.
Students may use Walk-In Hours Monday-Friday at 10:00am and 2:00pm (no appointment needed, in AUC 300) to speak with a counselor.  Students can also use the PLU Crisis Line (24/7) at 253-535-7075 or Lute Telehealth's TalkNow feature (24/7) to connect with a counselor on-demand.  These two resources can be accessed without limit and at any time of the day.
Support for faculty or staff:  Please consider the use of PLU's Employee Assistance Program.
New Workshops!  The Counseling Center is pleased to present a series of workshops for PLU Students, Staff and Faculty focused on Coping Tools.  Workshops are on Mondays and Fridays, Oct 22nd through Nov 19th.  See flyer here for details, dates and locations!  Please print and share!
Quiet Spaces on Campus
Do you need a quiet, private room to meditate, make a phone call home, meet with you campus-based, Lute Telehealth, or home provider for virtual care?
Click below to see locations around campus that you can schedule.
Proactive Care Services
Check out these videos created by Counseling Center counselors!  The Proactive Care video series will be an ongoing project, designed to bring self-help topics to a larger audience, on demand.  Keep an eye out as new topics will be added throughout the semester!
Lute Telehealth / Timely Care
"When it's not an emergency but you need medical or mental health support, just visit anytime, from anywhere." 
Lute Telehealth is a free, 24/7/365 resource for PLU students, expanding on-demand and scheduled access to licensed mental health providers and nurse practitioners via online, app, and phone-based services.
It's okay to ask for help!  There's no better time than now to take care of your health and well being.
New Look / Same Care - Download the TimelyCare App!
We're excited to announce that Lute Telehealth – our free, 24/7 medical and mental telehealth program for PLU students – has a new, enhanced mobile and desktop app called TimelyCare, making it even easier to find care wherever you are, whenever you need it.
Click the yellow link or scan the QR codes to register for free and get connected today!
Yoga and Meditation Group Sessions - OPEN TO ALL STUDENTS, STAFF, FACULTY
Yoga and Meditation online group sessions are available to all PLU students, staff and faculty… for free!*
Take time to take care of yourself with sessions like Calming Meditation, Beginner Slow Flow Yoga, Strength and Lengthen Yoga, and more!  Whether you need a moment to recenter and put your mind in a peaceful state through meditation, or feel powerful and strong through yoga, TimelyCare has a class for you.
Click the yellow button above to register for a online group session today!
(*Account activation not required – only registrant name and email address needed.  Times are listed in Central Time – you can adjust the time to Pacific Time when registering.)
Learn More About Us and Our Mission
Click below for updates to CHWS operations during the COVID-19 pandemic.
After Hours Resources
Lute Telehealth:  24/7 medical and mental health services, when it's not an emergency but you need support – anytime, anywhere.

Urgent mental health support after business hours (including weekends and holidays), contact the Counseling Center Crisis Line at 253-535-7075.
Urgent medical advice after business hours, contact the MultiCare Consulting Nurse Line at 253-792-6410.
For additional community resources, visit Urgent/Emergency Resources.