CHWS - Your bridge to medical and mental health services

Counseling Center
Located on top floor of Anderson University Center (pictured), in suite 300

PLU Student Health Center
Located at the corner of 121st St. S. and Park Ave. S.

Counseling Center
Reception Room

Health Center
Reception Room
PLU Counseling, Health & Wellness Services
PLU Counseling, Health & Wellness Services (CHWS) provides integrated medical, mental health, and wellness care to enable optimal student overall well-being.
Summer Hours & Availability / Eligibility for Services
Are you a new, incoming student for fall?
Recent Grad?  Summer learner?
Click below to see if you are eligible
for CHWS services during the summer.
The Counseling Center and Health Center
each have modified summer schedules.
Click below to view CHWS service availability
during the summer.
Reproductive Health Services
PLU's Health Center is fully aligned with Washington State in our shared commitment to ensuring that students have equitable access to sexual and reproductive health services within our scope of care and to informed referrals to resources and services beyond the Health Center's scope of care. Our first priority is the health, safety, and well-being of our students, and we recognize the role of sexual and reproductive health as an essential element of overall health. If you are a PLU student and have questions about sexual and reproductive health resources available to you, please refer to the Health Center overview or make an appointment with one of our providers to discuss your specific needs.
COVID Rapid Testing Available!
Students who have any illness symptoms should call the Health Center (253-535-7337) for evaluation and testing.
COVID Rapid Testing:   Available to all PLU students, staff, and faculty.  All on-campus testing for healthy, asymptomatic individuals, whether required or encouraged to test, takes place primarily in the Anderson University Center, Room 133 (walk-in only, no appointment necessary).
Testing Center hours will be updated as needed to respond to any changes in public-health guidance.  Testing locations within the AUC may also change.  There will be no testing through the summer months of 2022.  Please watch for announcements closer to Fall 2022 for information about campus testing availability. 
PCR Testing:  Curative PCR testing is available to all in the Health Center parking lot from 9 a.m. to 1 p.m., Monday through Friday, at no charge.  Appointments are preferred to minimize wait times; appointments have precedence over walk-ins.   Make an Appointment

For more information, click to view monthly messages from the PLU Covid-19 Task Force, which includes information on upcoming Health Department vaccine clinics on/near campus.
What about Monkeypox?
Monkeypox has now shown up in Pierce County and we are in close contact with Tacoma Pierce County Health Department (TPCHD) to determine an appropriate initial campus and Health Center response to this matter.  Click below for more info.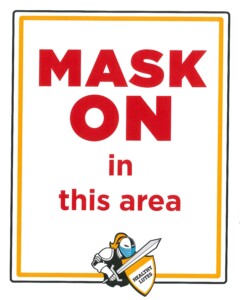 Proactive Care Services
Check out these videos created by Counseling Center counselors!  The Proactive Care video series will be an ongoing project, designed to bring self-help topics to a larger audience, on demand.  Keep an eye out as new topics will be added throughout the semester!
Quiet Spaces on Campus
Do you need a quiet, private room to meditate, make a phone call home, meet with you campus-based, Lute Telehealth, or home provider for virtual care?
Click below to see locations around campus that you can schedule.
Free Online Group Workshops and Resources
Yoga and Meditation online group sessions are available to all PLU students, staff and faculty… for free!
Lute Telehealth / Timely Care
Lute Telehealth is a free, 24/7/365 resource for PLU students, expanding on-demand and scheduled access to licensed mental health providers and nurse practitioners via online, app, and phone-based services.
It's okay to ask for help!  There's no better time than now to take care of your health and well being.
Download the TimelyCare App!
Lute Telehealth – our free, 24/7 medical and mental telehealth program for PLU students – has an enhanced mobile and desktop app called TimelyCare, making it even easier to find care wherever you are, whenever you need it.
Click the yellow link or scan the QR codes to register for free and get connected today!
Learn More About Us and Our Mission
After Hours Resources
Lute Telehealth:  24/7 medical and mental health services, when it's not an emergency but you need support – anytime, anywhere.

Urgent mental health support after business hours (including weekends and holidays), contact the Counseling Center Crisis Line at 253-535-7075.
Urgent medical advice after business hours, contact the MultiCare Consulting Nurse Line at 253-792-6410.
For additional community resources, visit Urgent/Emergency Resources.