Preaching More than the Bread of Life Workshop
Join us as we explore the first reading and psalm in the Bread of Life series that marks every Year of Mark.
Preaching More than the Bread of Life
with Dr. Samuel Torvend
Tuesday, June 29th at 10:00am (Pacific)
From July 25 through August 22 this year, the lectionary offers rich fare for preaching: Elisha feeding the hungry; the Israelites surviving on morning bread; an angel directing Elijah to eat; Wisdom setting a table with food and drink; and Jesus offering bread from heaven.
Samuel Torvend, PLU Religion professor and Christ Church Tacoma preacher, will lead this interactive exploration for preachers and musicians. He is the author of Luther and the Hungry Poor and Still Hungry at the Feast: Eucharistic Justice in the Midst of Affliction.
Registration is closed for this free workshop, thank you for your interest.
Contact Kendall Jeske, Director of Congregational Engagement, for more information about this event.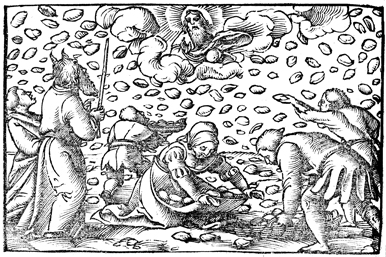 Artwork: Manna in the Wilderness, Luther Bible 1523