Introducing: Liam O'Loughlin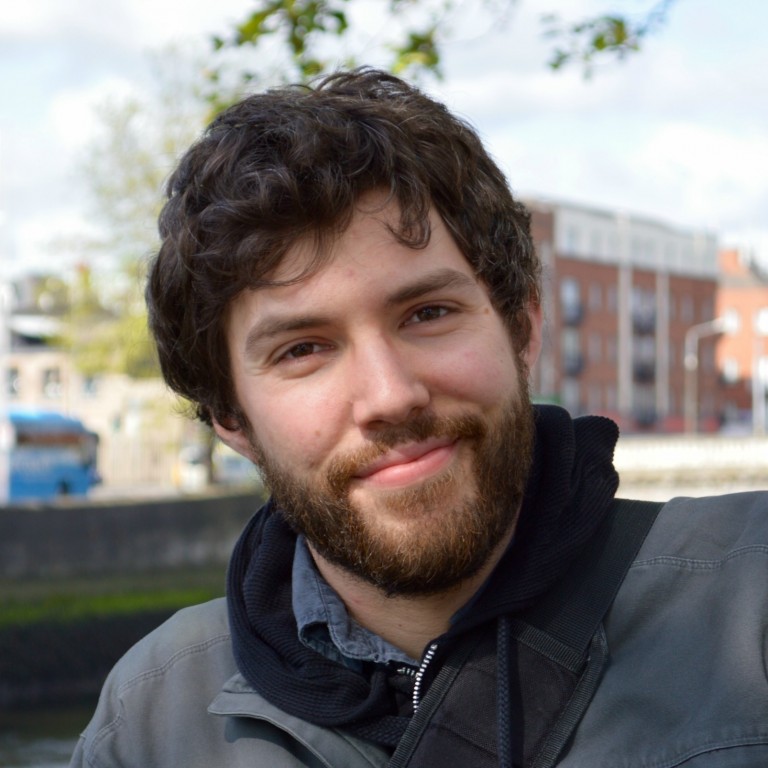 January 30, 2017
by Isabel Olson-Boger
Dr. Liam O'Loughlin earned his Ph.D. in Critical and Cultural Studies at the University of Pittsburgh. His areas of emphasis in education and teaching are Postcolonial Studies, South Asian English Literature, Disaster Studies, The Novel, and Ecocriticism. This fall semester 2016 is his first year as a professor at PLU, and he brings an extensive amount of insight, inquiry, and inspiration to contribute to our community and our classrooms.
Dr. Liam O'Loughlin first discovered the discipline of Postcolonial studies as an undergraduate at the University of Maryland, after taking a course on Literature of the South Asian Diaspora. He felt that this was the first course that was, "talking about political implications of the novel…and talking about issues of empire." As a student, he was exploring literature through his English major, aesthetics through his philosophy minor, and politics through his student activism on campus. He found that this specific discipline engaged all three of these pursuits. His growing interests in questions of empire, colonialism, and the novel as a political voice led him to purse these studies further in his graduate education.
As a new professor at PLU, Dr. O'Loughlin has developed his courses to inspire inquiry and curiosity in his students. His postcolonial literature course this fall semester draws connections between India and Ireland in the 20th and 21st centuries, and literature's connection to the political status quo. The students are reading and discussing literature by James Joyce, Salman Rushdie, Sean O'Casey, and several others. His courses explore the impact empire has on the literature of its former colonies, the aesthetic, political and ethical burdens imposed upon the postcolonial writer, and the relationship between the English language and national identity.
He is interested in exploring nationalism as an expression of resistance to colonial power and also how empire changes across the 20th and 21st century. His courses and his research ask the question, "How does our contemporary moment connect to documents we're reading from over 100 years ago?" His own research includes analyzing, "the relationship between transnational non-governmental organizations and postcolonial disasters as represented in literature" (O'Loughlin 2014). He has also published an interview with diasporic Sri Lankan novelist Dr. Minoli Salgado (O'Loughlin 2016).
Dr. O'Loughlin has been able to travel to New Delhi and other areas to pursue his research. He has found that, "the value of travelling can be a paradigm shift in your thinking. Studying and going to a place work with each other. The best kind of projects: study up really well before going, do your homework, and then let that experience alter what you know, and go back to your reading. It's an ever tightening sort of circle." His firsthand experience helps to deepen his understanding of the authors, activists, and residents of his studies.
Dr. O'Loughlin has found his move to Tacoma a nice adjustment from his life in Pittsburgh. His shift from the University of Pittsburgh to our smaller, more intimate campus has been welcoming and refreshing. He shared, "It's really nice to be in these small classrooms because it opens up the space for dialogue. I'm finding the students to be inquisitive – almost interrogative -" he laughs, "of me and the material we're reading, and making connections that I hadn't thought of myself. So it's been very enriching."