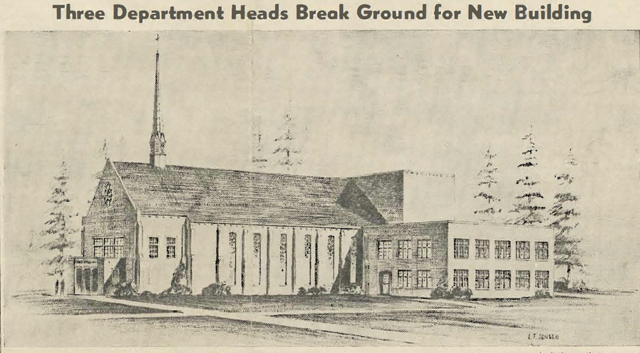 Originally constructed in 1952, Karen Hille Phillips Center for the Performing Arts, formerly Eastvold Hall, was restored thanks to a $10 million bequest from the university's most generous benefactress, Karen Hille Phillips, in addition to gifts from many other donors. KHP houses various faculty offices, music practice rooms, theatre support facilities and two large classrooms. Planning for restoration and expansion of the building began in 1996, and in 2005 the architectural firm NBBJ was engaged to develop a conceptual design. Renovation took place in two phases.  Phase I, which began in summer 2010 was completed fall 2011.  Construction for Phase II began summer 2012 and was completed in fall 2013
Who were Karen Hille Phillips and Seth Eastvold?
Karen Hille Phillips '55 was a nursing graduate who established and managed outpatient clinics for heart, cancer, Alzheimer's and AIDS patients during her 30 years at the University of Washington Medical Center. She was single for most of her life, but had a decades-long relationship with J.W. Phillips, whom she married later in life. Together, the two managed extensive holdings in agribusiness, commercial real estate, fine art and collectibles.
It is fitting that the Karen Hille Phillips Center for the Performing Arts is so intimately connected with the building once named for Seth Eastvold. Phillips first met Seth Eastvold on her family's Eastern Washington farm when he was on a fundraising trip to the area. Phillips was so impressed with Eastvold and PLU's mission, she later enrolled there.
Read more on Karen Hille Phillips.
Seth Eastvold was PLU's seventh president, presiding from 1943 to 1962. Among his many accomplishments, he was responsible for the construction of many buildings on campus, including what was first known as the Chapel-Music-Speech Building. When Eastvold retired in 1962, it was renamed Eastvold Chapel in his honor.