Currently Reading:
Finding God in nature
June 4, 2009
Celebrating God's creation and bringing others along
STANDING ATOP a mountain with unobstructed views and seeing the contours of valleys below is an awe-inspiring event for Dan Baker.
In fact, it is where he relates to God.
It is something Baker wants to share. He hopes to inspire youth by helping them explore the same things that inspire him – a chance to see God's creation in all its glory.
One place Baker has found what he's after is at Camp Luther haven, an ELCA camp near Coeur d'Alene, Idaho. It's a place where the outdoors is the setting for ministry for youth.
"When you get [young people] on top of a mountain, they get that awesome outdoor experience," he said.
"All it takes is that one kid who is just awestruck," Baker, religion and recreation major, said. "It can totally be worth it. It can make something mundane seem totally extraordinary."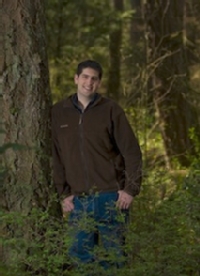 Having those mountaintop experiences and sharing those moments with youth are what make ministry in nature so valuable. And the more he puts into it, the more fulfilling it becomes."You get filled as you pour out," Baker said. "There's a spiritual high you get out of that."