Currently Reading:
Finding ways to help
June 4, 2009
Helping those in need is a moral imperative, not necessarily a religious one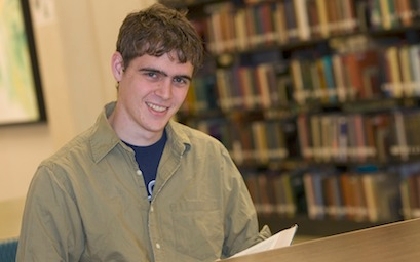 In this world, there are many people who need help, and for PLU student Harold Leraas, helping those in need is the greatest mission in life.
"I guess I'd just like to see people better off," he said. "If I can help make someone else's life better, I guess that's a pretty successful life."
He doesn't subscribe to any faith, but if you were to label him, the best term may be humanist. "I don't think you have to be religious to be moral," Leraas said.
Whether it's Gandhi, Buddha or Christ, the approach of self-sacrifice to help others is a mission Leraas believes more people should adhere to.
The pre-med major has spent time overseas in Trinidad and Tobago, as well as Mali. In Mali, he worked in a Leprosy clinic. The disease may be something of a rarity in the U.S., but in a third-world country it's part of life.
"In all reality, they are the ones that need the most help," he said, adding that, too often, resources to help are not there for developing countries.
It has to be more than best intentions because throughout the history of the world best intentions can lead to dire consequences, he said.
It is with this mindset that Leraas hopes to make an impact on the world. For him,  success is dependent on making people's lives better, no matter who they are, where they come from or what they believe.