Currently Reading:
Starkovich named provost
March 22, 2010
Starkovich named provost
Steven P. Starkovich has been named provost and dean of graduate studies through the 2011-12 academic year.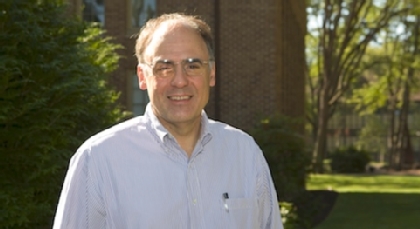 He had been serving as acting provost this year during the sabbatical leave of Patricia O'Connell Killen. She is returning to her alma mater to become academic vice president at Gonzaga University in Spokane. Starkovich first came to PLU in the fall of 1992 to teach one course in the physics department as he was finishing his Ph.D. from the University of Victoria, British Columbia.
He has been teaching continuously ever since. In 1997 he was hired into a tenure-track position, and since 2001 has been associate professor of physics. He has served the university as a department chair and has extensive experience on the Faculty Affairs Committee and Budget Advisory Committee.
Starkovich's professional academic expertise is in general relativity and cosmology. As an undergraduate he studied atmospheric chemistry, graduating from Oregon State University in 1976. In the mid-1980s he served in the Oregon State Senate working on issues related to the environment, labor and education. In 1985, he earned a master's degree from the University of Oregon in educational policy and management with an emphasis in higher education administration.
In the belief that every small college should have an observatory, Starkovich wrote the "astronomy half" of the $500,000 grant from the W.M. Keck Foundation that brought an astronomical observatory to the PLU campus in 1998.