Currently Reading:
'We're so much more than a bookstore'
September 24, 2010
'We're so much more than a bookstore'
What's taking shape at the Garfield Book Company is creating a better way to serve all its customers, said Kristi Dopp, director of the book company.
"We've reorganized to make it make sense for all the people who shop here," she said.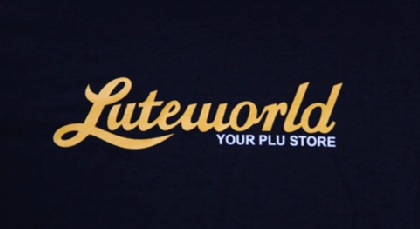 Bookstore patrons will notice the Garfield Book Company isn't just a bookstore, but much more.
For the PLU community, or just Lute enthusiasts, all things PLU are on the second floor of the bookstore in Luteworld. From sweatshirts to textbooks, it's all there, Dopp said.
"We really wanted to give the PLU community a PLU space," she said. "I think students have found it much easier to shop by having it all together for them."
Plans are under way to get the area decorated to fit its name.
On the main floor, the store has been organized so it's a little easier to find what you're looking for. There's art supplies, office supplies, children's toys, games for adults and, of course, books. But those will be easier to browse through too, Dopp said. Rather than just a mishmash of products, different boutiques or departments can be found throughout the store. Looking things for children from books to games, go to the children's section.
"We wanted to bring it all together to make it easier for all our customers to shop," she said.
The Fair Trade Shop has become the Scandinavian Shop, but the Fair Trade items aren't gone.
Each item, whether it's jewelry or even paper made from elephant poop, have been placed with similar items throughout the store.
"They're so much to discover here," Dopp said. "We're so much more than a bookstore."
Throughout the year the bookstore also holds events from visiting author series to activities like crafts and story time. One very popular series the bookstore will be hosting throughout the year is Laser and Lance – featuring appearances by Sci-Fi and Fantasy authors.
"We do a lot of events that aren't  just for the PLU community, but the community at large," Dopp said. "We've always done a lot of events here."
After a brief hiatus, Forza's is up and running again. PLU's Dining and Culinary Services operates the café. They offer coffee, pastries, meals and a few tasty desserts.
"Customers have an expectation that a bookstore and coffee go together," Dopp said. "We're trying to make this a destination store."
Organization and coffee isn't the only thing to discover at the Garfield Book Company.
There's a customer loyalty program in place. For every $5 a customer spends, they get a stamp on a card. Once they've spent $100 they receive a $15 gift card that can be spent on anything in the store, including textbooks.
It's a way to reward students for purchasing their textbooks at the bookstore, Dopp said.
It comes down to a few fundamentals things about the Garfield Book Company, Dopp said.
"The whole reason we're here is to serve the community," she said. "PLU cares so much about Parkland and about education. I think we're the embodiment of that."