Currently Reading:
The Full Monty
April 12, 2011
The Full Monty
Pacific Lutheran University's Theatre Department is taking on a traditional musical that director Jeff Clapp said is something everyone can relate to.
The Full Monty, PLU's final student production of the theatre season, opens May 12.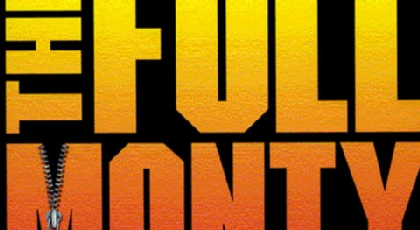 Clapp, associate professor of theatre, said the play is about a group of unemployed mill workers from New York City who decide to start a Chippendale-like club featuring "real men." The strip-tease side job forces the men into a exposed situation, where they struggle with their own identity in a society where an individual's job is everything.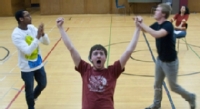 "What's more vulnerable," Clapp said, "taking your clothes off in front of people or losing your identity?"
This is the first time PLU has ever produced The Full Monty, and Clapp said it will provide audiences with singing, dancing, acting and fun.
"This is your traditional American musical," Clapp said. "It's really underpinned to what's happening right now with the economy."
Although he didn't want to give away too much of the surprise, Clapp said there will be portions of the play with "suggested nudity."Clapp, who started teaching and directing at PLU in 1995, is no stranger to productions such as this one. He estimates that in the last 16 years he has directed 83 productions, 60 of which have been at PLU.
Auditions were held March 29 and 30, and rehearsals began the following weekend. Preparations for the entirely student-run production are in full-swing, and rehearsals are every Sunday-Thursday 6:30-10:30 p.m.
The cast is 24 members strong and there are roughly 18 musical numbers performed and choreographed by students.
"The music is really fun," Clapp said. "There's some really wonderful, poignant numbers."
Clapp said the music is modern and lively, and the songs are very character-based as opposed to many classical musicals. He said the audience is in for a very entertaining show.
"It's very entertaining," Clapp said. "It's funny and has a lot of heart."
The production runs May 12, 13 and 14 in Eastvold and continues May 20 and 21 at 7:30 p.m., with a matinee showing at 2:30 p.m. on May 22. Tickets are $5 for the PLU community and $8 for general admission.