Currently Reading:
Governor Parnell '84 to be spring commencement speaker
April 26, 2011
Governor Parnell '84 to be spring commencement speaker
Alaska Governor Sean Parnell '84 will be the keynote speaker for the 2011 Spring Commencement on May 29 in the Tacoma Dome.
Parnell is Alaska's 10th governor. He was elected lieutenant governor in November 2006 and became governor in July 2009, and re-elected in November 2010.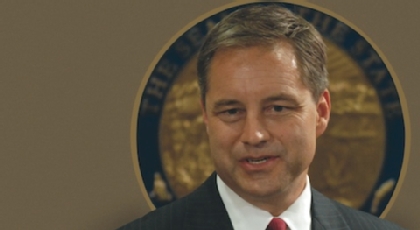 He first served in Alaska's House of Representatives in 1992 at the age of 29. He was re-elected in 1994 and served one term in the Alaska State Senate form 1996 to 2000.During his tenure in the governor's office, he has worked on Alaska's economy, schools and championed domestic violence legislation. Parnell graduated from PLU with a Bachelor of Arts in business administration. Married to his wife, Sandy (Scebold '84) Parnell, since 1987, they have two daughters.
Student commencement speaker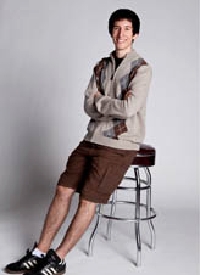 Andrew Reyna '11 has been selected to be this year's class speaker. Reyna will earn his bachelor's of science in biology and plans to attend medical school in the fall.
He is a leader on campus having played an active role in campus life, volunteering in the community and maintaining high academic standards.
Reyna, is a Regent's Scholar and was named to the "Who's Who Among Students in American Universities and Colleges." His leadership experience includes working on the Red Carpet Leadership Board, as a resident assistant, on the Grad Gift Committee and as an Emerging Leader.
Reyna also spent studying abroad working in an HIV/AIDS clinic in the Tobago Health Promotion Clinic.
His campus involvement includes time as a member of PLUtonic, as a co-host radio disc jockey for PLU student radio, as a member of the Biology Club and participant of intramural sports.
Commencement information
The 2011 Spring Commencement starts at 2:30 p.m. Sunday, May 29 in the Tacoma Dome. Doors open at 1:30 p.m. Commencement activities take place throughout the week leading up to the ceremony. Find out more HERE.