Currently Reading:
The PLU 'Imaginarium'
August 10, 2011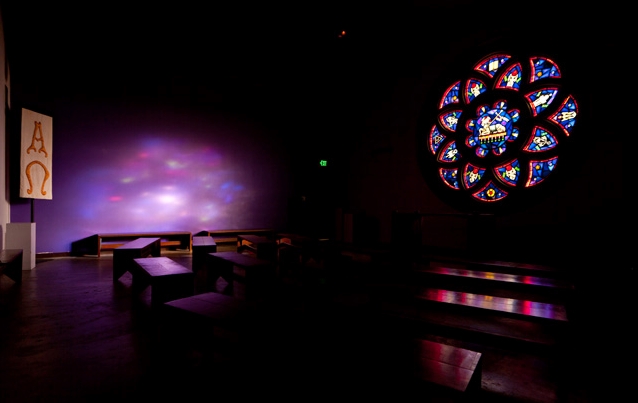 The renovation to the Tower Chapel, now known as The Ness Family Chapel, will begin in 2012. (Photo by John Froschauer)

The PLU 'Imaginarium'
With continuing construction and updates at the Karen Hille Phillips Center for the Performing Arts, PLU is quickly becoming the home of the premier theater venue in the South Sound. This year, Phase II construction will begin on the center, which will include work on Eastvold Auditorium and the renamed Ness Family Chapel – formerly known as the Tower Chapel.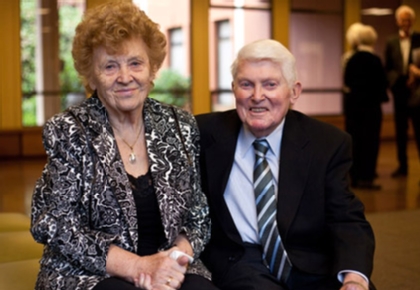 The Ness Family Chapel renovations, funded through a generous $2 million gift from the Kaare and Sigrunn Ness, and their children Arne Ness '69, Shane Ness '99 and Cindy Ness, will include a new entrance to the chapel and an elevator to all floors. Other improvements in Phase II include renovations and the creation of 630 seats in the Eastvold Auditorium, an art gallery on the main lobby floor and fir veneer in the auditorium itself. Construction will begin in August and wrap up in 2013.
Last fall, the first phase of the Karen Hille Phillips Center for the Performing Arts was completed, with the addition of a studio theater and set construction shop on the same floor.
"It's going to be this nexus of performing arts," said Jeff Clapp, artistic director of theater and associate professor of theater.
The studio theater alone can be configured in a number of ways, allowing a more intimate setting than a main stage performance. And with the two stages, rehearsals can take place on one while sets are being placed on the other, Clapp said.
"We can do lots of different things," he said. "We just haven't thought of them all yet. It really is an imaginarium."
Having a second set construction shop on the same level as the two stages gives stage craft a chance to design and build entire sets that can easily be transported to the main stage and studio theater.
"The magic that happens behind the scenes to supply both these spaces is really cool," Clapp said. "It opens up a world of possibilities."
Phase II of the project will include work on the main auditorium,
Tower Chapel, theater office and the building's entry and lobby spaces. It opens up programming too, said Cameron Bennett, Dean of the School of Arts and Communication.
"The new studio theater will enable us to offer additional student-based performance space," Bennett said. "As a student-based space, more senior capstones, performances, scene and lighting designs, and plays will be produced."
"Because of this space becoming stronger, the students will have a lot more opportunity and they'll have a home," Clapp added.
"This new space will provide our students with a central campus location," Bennett said. "This will be a huge benefit to not only current students, but also in terms of recruitment. Students coming to PLU will know that there will be more opportunities to perform."
"It really is a 'Field of Dreams,'" Clapp said. "If you build it, they will come and they're starting to come."