Currently Reading:
A quest for justice and the return of stolen artwork
November 12, 2012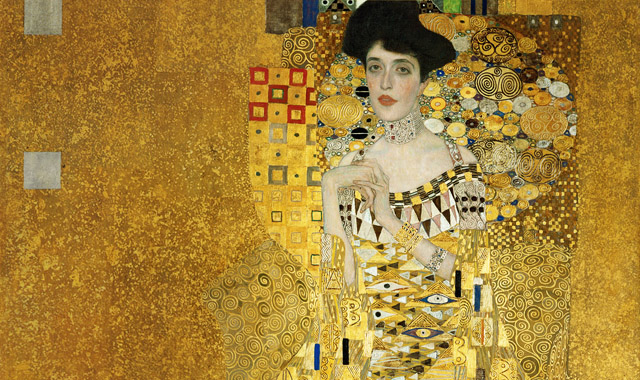 A quest for justice and the return of lost masterpieces
Ferdinand Bloch Bauer had two great passions: his wife and great artists. So it seemed natural, as a wealthy Austrian businessman and patron of the arts, for Ferdinand to commission a portrait of his wife, Adele, in 1902 from Gustav Klimt, one of the couple's favorite artists.
Klimt went on to paint a series of paintings for the Bloch-Bauers, including of course the now-famous Painting of Adele Bloch-Bauer 1.
Adele had expressed some interest in donating the paintings to the Austrian National Gallery, but it was just talk for some future time.  Adele died in 1925 of meningitis at the age of 43 and Ferdinand dedicated a room in their house to her, decorating it with the five Klimt paintings. He put fresh flowers in the room every day.
Life continued on for the businessman – who made his fortune in the sugar industry-  and if troubling rumblings started to seep out of Germany, they were of no concern to him and his large extended family, which included a niece named Maria. Then it was 1938. Germany annexed Austria. At this point in his story, Peter Altmann, the son of Maria (Bloch-Bauer) Altmann, paused.  "Times changed," said the retired businessman as he recounted his family's history and his mother's fight to return the paintings to the family.
Once the Nazis invaded, Peter Altmann said, and the Reich simply took the paintings. The concern for the Bloch-Bauers and for newlywed Maria, and her husband Fritz Altmann, was simply to escape the country alive.  Maria Altmann kept the stocking she tore as she climbed over the barbed wire into Holland through the assistance of the resistance and a carefully planned escape. Once safely in Switzerland,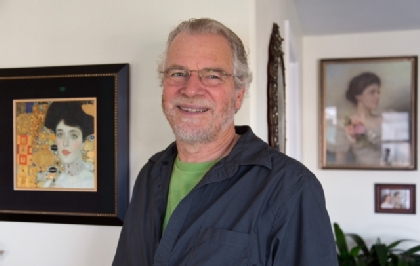 Ferdinand Bloch Bauer tried to get the paintings back, unsuccessfully, until he died in 1945. The Altmanns came to the U.S. and eventually settled in Los Angeles, where they set up a successful clothing business, and Maria raised her family.
Then in 1998, Maria, who was unaware until then that her uncle had left his property, including the paintings, to the family, not to the museum, decided, at age 82, to fight to have them returned. It took eight years and a fight all the way up to the Supreme Court, until in 2006, Maria,  now 90 years old, finally won. She was aided by a family friend and lawyer, Randol Schoenberg, who left his job at a high-powered law firm to take this case, which was considered unwinnable. Schoenberg is now president of the Los Angeles Museum of the Holocaust. Maria Altmann died in 2011 at age 94.
Altmann said his mother was not motivated by money, but by a deep sense of justice and what is right.
"In a way I felt sorry for the Austrian government," Peter Altmann laughed. "They didn't know who they were going up against."