Currently Reading:
Artifacts Day
February 5, 2013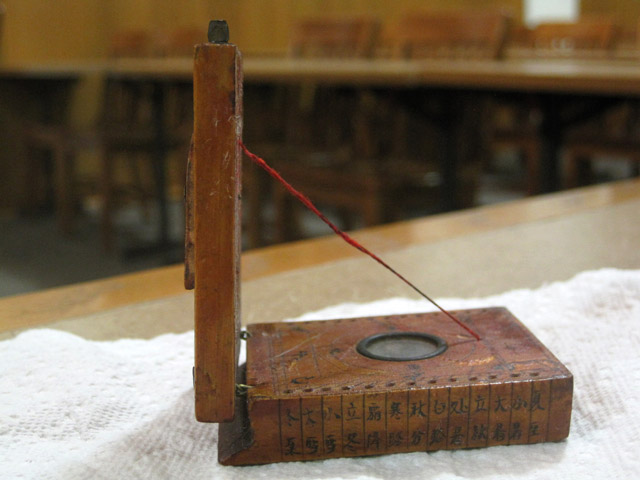 Class examines discoveries from the community
Students from an archeology and film class invited the Parkland community to learn about any artifacts they might have. Seven people, including a professional gravedigger, brought in artifacts on Jan. 25.
"It was actually very successful. We had more people than expected and the students listened well," said Amanda Taylor, visiting assistant professor of anthropology.
The archeology class prepared for the event by learning more about local archeology and learning the laws and rules about cultural resources in Washington.
Mark Woldseth, a PLU alum, brought in projectile points, a Native American scraper, a shard of pottery, an old Lysol bottle and a mechanical calendar from San Francisco.
Most people incorrectly call projectile points, "arrowheads," Taylor said. Projectile points could have been used for more things than arrows and is a more general term.
Taylor showed how the Native Americans made scrapers. They took a rock and broke off a shard of obsidian. They then jammed one end of the obsidian into an antler and used it as a scraper.
The class discussed what might have been in the Lysol bottle. It was old and looked like it was meant to be sealed with a cork.
Noel Raetc '14 examined the mechanical calendar and said, "It tells you the date if you remember to turn it."
The students took and drew pictures of each artifact that was brought in and recorded notes in their notebooks. The class is looking into the history of the artifacts that were brought in and will be helping the owners figure out what exactly they have.
One person brought in a weight that was used to hold down fishing nets. The hole in the middle was carved out using only rocks.
Another person brought in something that looked like it may have been a compass. The writing on it looked Chinese and looked like it may have been used at sea.
Other people brought in things that weren't artifacts, like geodes and petrified wood.
"Those are cool," said Taylor. "But they aren't archeological."
"Artifact Day was very successful and I hope to teach the class again next J-Term."