Currently Reading:
Real-World Mentors
February 1, 2013
Real-World Mentors
For decades, Pacific Lutheran University has built a reputation for sending talented, proficient students into the workplace. Their success is proof that challenging academics – hours spent in the classroom and laboratory, the practice room and concert hall, the playing field and court – all while working closely with professors, will indeed produce results. By the time PLU students receive a diploma, they are fully equipped for success in the world.
A PLU education, however, does not stop at graduation. The education continues, as graduates plug into a network of people who share a common bond – those who know what it means to be a Lute.
To follow are five profiles of recent PLU graduates who have taken their degrees, entered the workplace, and made a connection with a fellow Lute. There, they have found colleagues, mentors, friends – all of whom share a unique understanding of the value of the PLU experience.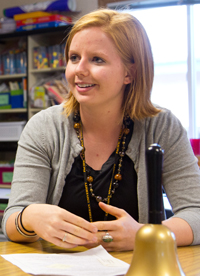 Maura Gannon '10
Major: Education
Employer: Federal Way School District
PLU Connection: Erin Jones '01, director of equity and achievement at the Federal Way School District
Sometimes the connection occurs in the job search, but other times, that key link with a fellow Lute may occur after a career is launched. That was certainly the case with Maura Gannon.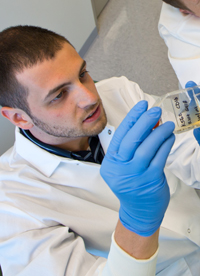 Bryce Manso '10
Major: Biology
Employer: Fred Hutchinson Cancer Research Center
PLU Connection: Everyone! His boss, his profs, his colleague
Five weeks after Bryce Manso graduated with his biology degree from PLU, he got his first job as a lab technician at Seattle's Fred Hutchinson Cancer Research Center. He remembers his interview well. Before Manso could even shake his hand, his interviewer enthusiastically said to him: "Go Lutes!"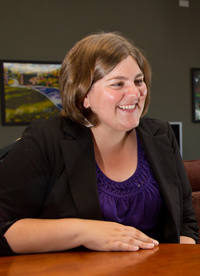 Jessica McGifford '12

Major: Sociology and Women's and Gender Studies
Employer: Our Sister's House
PLU Connection: Abi McLane '08, victim services supervisor at Crystal Judson Family Justice Center
As part of her senior year capstone project, Jessica McGifford was required to take an internship. Through a recommendation from the PLU Women's Center, she wound up at Pierce County's Crystal Judson Family Justice Center, working with individuals and families affected by domestic violence. There, she met Abi McLane, the victim services supervisor, and also a PLU grad.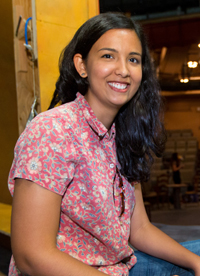 Sorayah Surkatty '10
Major: Vocal performance
Employer: Vashon Opera
PLU Connection: Associate Professor of Music Jim Brown, and PLU Music Lecturer Holly Boaz
As Sorayah Surkatty reflects on her new career in the realm of big voices and classical music, she credits her connections with her voice coach and PLU music lecturer Holly Boaz, and Jim Brown, associate professor of music, with securing her connections with the Vashon Opera on Vashon Island, Wash.