Currently Reading:
In their own words
May 22, 2013
In their own words
This spring, new PLU graduates closed a chapter in their lives and prepared to turn the next page. In the following, several Lutes shared their stories of why they came to PLU, their experiences and the next chapter in their lives.
Some will immediately enter their careers and others will continue their academic pursuits. They have all found a passion for a vocation and are ready to engage the world. The students who shared their stories here joined 877 students who graduated from PLU this academic year.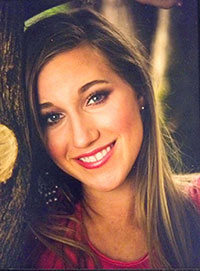 Why PLU? There are several reasons why I chose to attend Pacific Lutheran University. The moment I toured PLU I received such  a friendly vibe from the current students and administrators. Through this first impression, I felt supported by the resources PLU made available to meet my academic and career goals. Also, I knew I would benefit from the smaller class sizes which facilitate a safe place for discussion of topics relevant to the courses.
My PLU experience: My experience at PLU has been a journey full of personal growth in many aspects of my life. PLU goes above and beyond with the support and opportunities they provide their students. The faculty truly has each and every student's best interest in mind. More specifically, the PLU psychology department has contributed toward my personal growth and presented me with opportunities to build a career for myself in the mental health field through work, research and volunteering.
I attribute my academic success to the faculty at PLU by providing me with the tools and resources I need to pursue my professional career goals as a marriage and family therapist. One part of positive PLU experience is the classes. Keeping in mind PLU's mission statement which aims to produce "culturally competent individuals" each professor pushes their students out of their comfort zone to examine their own norms, values, and belief systems and to place themselves in the shoes of another individual. As a result of the efforts by the PLU faculty, I believed each student that leaves PLU is positively impacted by the self-exploration that takes place on campus. If I could give on piece of advice to future undergraduates it would be during our time at PLU always give a 110 percent work ethic in anything you do and establish lasting relationships with the faculty. If you do these two things, you will succeed both academically and professionally.
What's next? After graduation, I plan to utilize my psychology degree and work at the PLU Couple and Family Therapy Clinic. In fall 2013, I will be entering PLU's Marriage and Family Therapy graduate program. After graduate school, I will fulfill the required 500 clinical hours before I take the Washington State Marriage and Family Therapy Licensure test. Then, I want to complete a total of five years of therapy and take classes to become an AAMFT supervisor for the state of Washington. My hope it to end up supervising therapist-in-training while conducting a private practice. My reason for choosing a career path in marriage and family therapy is that if I can end my day knowing I improved the quality of life for a person, I know I am fulfilling my personal passion and career goals. I would like to thank the faculty at PLU for dedicating their time and resources for my personal growth: Dr. Toyokawa, Dr. Taylor, Dr. Ceynar, Dr. Grahe, Jane Ryan – M.A. LMFT, Elisabeth Esmiol – Ph.D., and David Ward – Ph.D.
Andrea Oliver, Bachelor of Arts in economics and political science
Why PLU? I am the last of all my siblings to go here, but I never planned on it. I went into my high school finals enrolled at another university. Inspired by President Anderson's 2009 Commencement speech, I finished my application emphasizing a desire for pursuing my wild hope and a global education. Looking back on it now, I can't believe that I ever saw myself at another college.
My PLU experience: I can't imagine condensing four years into one paragraph. My experience has been filled with adventure, laughter, hard work, and an insane amount of learning, not only in the classroom but about myself.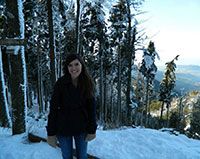 I have forged wonderful relationships while on campus and while abroad in Germany. I am incredibly nostalgic about leaving, but ready for my next adventure.
What's next? For the next year, I plan to work a lot and save up for graduate school. I will then pursue a master's degree in development economics, and work towards a career in the foreign service with USAID.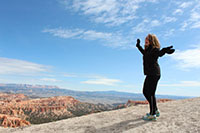 Why PLU? I visited PLU during the summer before my senior year of high school and fell in love with the campus immediately; everyone I met with was incredibly kind and welcoming. After hearing a little about the Environmental Studies program and the opportunities I would have to study away, I was hooked. I applied, got accepted, and received a pretty awesome financial aid package. I was amazed how perfectly everything fell into place. An added bonus was the fact that I wouldn't have to deal with the harsh Minnesota winters any more.
My PLU experience: My time at PLU has been an incredible journey. I've been challenged in so many ways and also rewarded for my hard work. PLU has provided me with so many wonderful opportunities, for which I am so grateful. In the last four years, I have visited three different countries, conducted research in two different tropical rain forests, written countless papers, and made some of the best friends a person could ask for. All these experiences have helped me flourish and grow into the person I am now, a much more confident and self-assured individual compared to who I was in September 2009 as a first-year student.
What's next? I plan on taking the year off to work in a field related to sustainability or geology before attending Colorado State University to attain my master's degree in watershed science, focusing on alpine hydrology.
Anna Reiman, Bachelor of Arts in economics  with minors in mathematics and statistics
Why PLU? My dad has been a professor at PLU for 25 years, so PLU was always on my list of prospective schools. After visiting two other small liberal arts colleges, however, PLU quickly soared to the top of my list. The friendly atmosphere on PLU's campus is unparalleled, and the wonderful reputation that PLU holds with alumni and employers really impressed me. Additionally, the location of PLU was attractive to me, as it is only a fifteen minute drive from campus to my parent's house in Puyallup. Finally, being able to visit my dad in his office and meet him for coffee occasionally was a definite plus.
My PLU experience: I entered my freshman year at PLU with mathematics as my intended major. After taking an economics class to fulfill a social science requirement, however, I realized my interest in this field. That spring, I changed my major to economics, and kept mathematics as a minor. I have my liberal art's education at PLU to thank for the discovery of my passion for economics. The rich variety of classes that PLU offers truly allows its students to find the best fit for them.
Additionally, the one-on-one time that I have had with my professors has been extremely helpful and unforgettable. PLU has been a place where I have built lifelong friendships, met inspiring faculty members and discovered my vocation. These four years mark a time of my life that I will forever look back on with both fondness and gratitude.
What's next? In the fall, I will be attending graduate school at the University of Washington. I am pursuing a Ph.D. in economics, and am interested in teaching, research and consultation work.
Anthony Markuson, Bachelor of Science in biology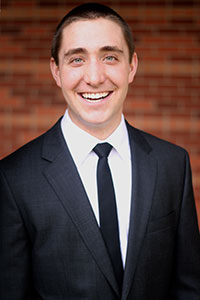 Why PLU? My campus visit made the difference because of PLU's warm and welcoming community. After visiting PLU, no other campus could truly compare. Nevertheless, I needed numerical data to support a decision. In an Excel spreadsheet, I assigned points to universities based on 29 categories. After totaling up the points, my head finally knew what my heart had known all along: PLU was the best choice for me.
My PLU experience: Over the past four years, I made life-long friends, challenged myself, and grew more than I thought possible. Rigorous work in the biology department and across campus has prepared me for a future in healthcare. Co-curricular involvement has enhanced my understanding of society, diversity, and leadership. My involvement with the Office of Residential Life, Office of Admission, and campus clubs helped me understand why I am passionate about caring for others, social justice, the great outdoors and my communities.
PLU has encouraged me to learn from every experience, whether in my molecular biology laboratory or as a I climbed Mt. Kilimanjaro. Through support, encouragement and even challenges, my peers, the faculty and staff at PLU have truly made my collegiate experience unparalleled. For all of this, I say thank you!
What's next? I begin my gap year as a wilderness coordinator at Flathead Lutheran Bible Camp. I am excited to work with campers and staff as we grow in community to learn about faith, spirituality, and the great outdoors. In August, I begin a year of service learning with the Lutheran Volunteer Corps (LVC). This volunteer position allows me to serve as a resident aid in the Don Miller Home, which is overseen by AIDS Interfaith Residential Services (AIRS). This group home provides housing to individuals who have HIV/AIDS and some level of mental health challenge. I am truly excited to work with this community while experiencing another part of our country. After this gap year, I intend to attend medical school starting in the fall of 2014.
Why PLU? It's actually a funny story, you could say that PLU or Pacific Lutheran University, however you like to refer to it as, was literally not on my radar even though I'm from the Seattle area. I first came to PLU for a high school scholarship group activity and went on a quick 30 min tour, I knew at that moment that I had to apply. I later gathered information through research and conversations with admission counselors at the college fairs. I chose PLU because I wanted to study away and just the idea of a semester aboard felt like it was my calling. Most people might not mention this, but the financial support was also another deciding factor. During my college search I knew I wanted a small private school that would allow me to build a community and get involved. Location was also a factor because I wanted to be far away from home so that I wasn't just going to school in my backyard and also wanted to be close enough so that if I needed a break on the weekends from it all, I could get home in a timely fashion.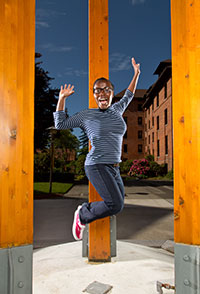 As I was making my final decision it wasn't a question of why, but why not? And I couldn't find any reason to not attend.
My PLU Experience: My experience here at PLU has been filled with many memories and just like they say, the years have gone by fast. It has provided my with the chance to grow in my values through building relationships and letting some go. I have enjoyed working at various jobs on campus, attending lectures and discussions, being a member in clubs, and taking courses. And most importantly I have been able to share my experience with prospective students and their families as well as with current students through my campus positions. Being a part of ASPLU, as a senator, also helped me learn about the inter working of the university while building connections.
Studying away in Freiburg, Germany was life changing as it allowed me to understand what being a global citizen really meant; I was able to build on my world view and cultural understanding that started with my childhood in Ghana.
I am very grateful that I have been able to either major or minor in all the subjects I came to PLU pursing, with many thanks to the advisers and professors I have had. I have been able to live on campus all four years so I can definitely say that I have experienced firsthand the trends and transitions in the Lute Dome. And that feeling of the opposite of loneliness that I have felt through my four years here can be summed up somewhat in this quote, "It's not quite love and it's not quite community; it's just this feeling that there are people, an abundance of people, who are in this together. Who are on your team. When the check is paid and you stay at the table. When it's four a.m. and no one goes to bed. That night with the guitar. That night we can't remember…" Marian Keegan.
What Next? After graduation I plan to take a year or two off to work, volunteer and intern in several organizations and Financial Services that will help me gain knowledge in international development and management. Within the next few years I plan to continue education by attending graduate school aboard to study International Relations or Development Economics. I would ultimately like to have a career working on Africa's economic development policies.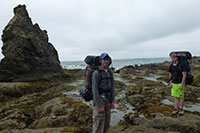 Why PLU? I chose to come to PLU because it felt right away like a community I would feel  comfortable in and would enjoy. On my tours of campus I noticed right away how friendly everyone was and I was impressed with how nice the campus looked. PLU had what I wanted academically, and offered great study away options. I also liked the idea of come to a small school with small classes.
My PLU experience: My experience at PLU has been about much more than classes and academics. In addition to my studies I played one year on the tennis team, and four with Reign, the Ultimate Frisbee team. I was with the Ultimate team that I found my place on campus, met friends, and made a lot of great memories. I was also able to study away twice during J-terms, in England and than in Germany and Poland. I really value these experiences, and I loved the opportunity to see new parts of the world.
What's next? After graduation, I will be contenting my education at PLU in the Masters in Education program. I will be taking classes for a year, and will be doing student teaching in a local high school. After that I hope to teach high school history.
Callie Rae Moothart, Bachelor of Arts in religion with minors in classics and Hispanic studies
Why PLU? I had known many amazing people who graduated from PLU, and it seemed like a different community than many other colleges I had visited. PLU's commitment to global education and diversity were big influences in my decision, as was the accessibility through generous financial aid. I also wanted to study religion, and PLU has an outstanding program with distinguished faculty. These factors, and a healthy desire to leave my hometown "bubble" led me to PLU!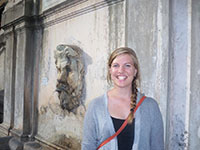 My PLU experience: The last four years at PLU have been an amazing adventure! I've relished all of the opportunities, both in the classroom and out. Participating in the debate team, Campus Ministry, and Red Carpet Club were some of the best decision I could have made as a student. The emphasis on global education led to an enriching IHON experience and a semester in Athens, Greece. I also got to travel to Manila, Philippines and Dalian, China for international debate experiences. The relationships with classmates, staff and faculty have been invaluable, and I know I'm walking away from PLU with some of the greatest friends I could ask for. I am so appreciative of the the PLU community and cannot ask for a better place to have called home!
What's next? I am currently looking for jobs in youth and Family Ministry, hoping to stay in the Seattle-Tacoma area. I eventually plan on attending graduate school, either at an ELCA seminary or for research in religion. Maybe both! I am excited about the possibilities ahead!
Cameron Reister, Bachelor of Science in geosciences with a minor in mathematics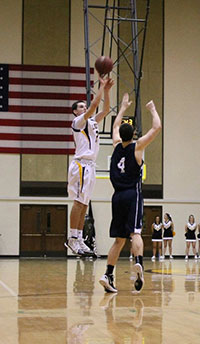 Why PLU? I choose to go to PLU because I had previously been at a big (20,000+) university and decided I needed a change in scenery. Coming to PLU and getting valuable one on one time with professors and having a more intimate classroom setting has allowed me to flourish as a student. The opportunity to play college athletics for the Men's Basketball team here is also a major reason why I choose to attend PLU and I'm forever grateful for being able to call myself an NCAA athlete.
My PLU experience: The lifelong friendships with fellow classmates as well as with faculty here at PLU is something that I cherish and will never forget.
What's next? My next step is to take a year off and get some experience in the field before applying to graduate schools for the opportunity to study either Geology or Geophysics.
Why PLU? I had an inkling I wanted to into education in some way, and I knew PLU was a good school in that regard. I really liked the vibe of the small cramps, as well as the location nestled between the Puget Sound and the Cascade Mountains. I had heard positive things about the music on this campus and had a desire to try to get involved with that some way. Above all else was my desire to be involved. I love to be an active member of my community, and PLU seemed like a place where I could fulfill that desire.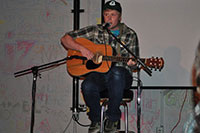 My PLU experience: Math and music have been consistent in my life as a Lute. The math coerces have been fabulous, and the faculty have become role models for who I want to be when I become a math teacher some day. My advisor has helped me connect with schools in the area, and hopefully that network leads to me doing what I want to do in the future. Music has been another constant for me. I have had many extra circular opportunities in music, playing at events like PLU Idol, PLU's Got Talent, and LollaPLUza. I have built many of my strongest friendships here with math and music as foundations.
What's next? Immediately after graduation I am going to begin taking classes back here at PLU for my Master's in Education. After that I will hopefully start teaching math at the secondary level, and see where that path leads me.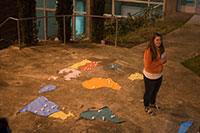 Why PLU? I chose PLU because of all the possibilities it gave me. I wanted to see the world, get to know my professors, explore my spirituality, and be a part of something much larger than myself. I knew I wanted to attend a university that cared about me as an individual and I knew PLU was the right choice when they asked me: "What do you want to do with your one wild and precious life?" This question, the people I met, and the opportunities all led me to PLU, my second home.
My PLU experience: I was one of the lucky few who met their best friends in their orientation group. I found this solid group of friends to encourage me through college. I worked on campus at the concierge desk and the office of Humanities. I was a Resident Assistant in Harstad Hall, President of the Christian club on campus For the King, and helped facilitate a community dialogue project with ASPLU. I studied away in Trinidad and Tobago. I was also a member of the PLU Women's Ultimate Frisbee team. I have been blessed by the experiences and people I have encountered. I don't know where these last four years have gone and I am going to miss PLU and the people here very much.
What's next? After graduation, I will be volunteering with the Evangelical Lutheran Church in America's (ELCA) program Young Adults in Global Mission (YAGM). Through this program I will be living and serving internationally in Hungary. I leave in August to encounter this new adventure and begin my next chapter. I would not have been able to pursue this exciting opportunity if it had not been for PLU and the opportunity it gave me to study aboard, volunteer, and realize my vocation of service.
Craig Chamberlain, Bachelor of Science in mathematics with a minor in computer science
Why PLU? After visiting campus and meeting with various students and staff I fell in love. In December of my senior year I applied for the Regent's and President's Scholarship and was rewarded the President's scholarship in January. From that moment on I knew that I had to go to PLU, it felt like home the first time I visited. The staff genuinely care about each student and strive to see success in all of their students. I have loved my decision ever since I began my time at PLU. The one aspect that caught my attention most, however, was the idea of vocation and how PLU strives to help each student find their true calling in life!
My PLU experience: My four years at PLU were full of adventure and experiencing new things. I attempted to get involved as much as possible from day one. This involvement included playing for the Lutes baseball team, then later the PLU Reign Ultimate Frisbee team.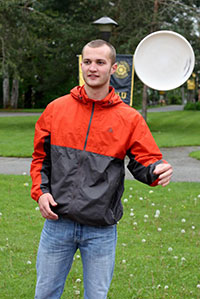 I also worked for the Admission office, conferences and events at PLU, and working for Residential Life as a Resident Assistant for two years. Most importantly, I gained life long friends who were as close to family to me. Even with all of these extra curricular experiences my main focus every year continued to be my education. The experience with professors and fellow classmates was beyond what I expected. Some classes were extremely difficult, but all the while enjoyable because of the commitment the professors showed the students.
What's next? Currently, I am taking exams to become an actuary. Hopefully, within the next few years I will apply to work for an actuarial firm. Over the next year I will also be training to try out for a semi-professional Ultimate Frisbee team that competes nationwide.
Erica Landis, Bachelor of Science in biology with a chemistry minor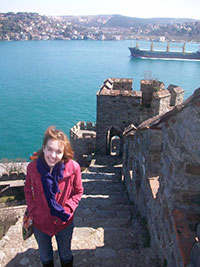 Why PLU? I deeded to go to PLU after visiting the campus with my dad. It was raining, but everything was so bright and green and pretty. During that visit I was able to sit in on a couple of classes and I through the professors were really interesting. I remember sitting in Leraas (lecture hall) listening to the intro biology class thinking that I could definitely fit in here. After my visit I went to a couple of other schools and I ended up comparing them all to PLU. Every other school I looked at came up short and I knew PLU was the right choice.
My PLU experience: My PLU experience has been full of great friends, challenging course, and adventure. Three things about my time here have really stood out. The first has been my time working in ResLife, the RAs that I've worked with and everyone in the ResLife office have become my second family over the last three years.
Second, my study away to Istanbul, Turkey was literally a life-changing experience and I learned and gained so much from my time there. Finally, being able to do research for Dr. Siegesmund in biology and Dr. Saxowsky in chemistry were the best opportunities I've had at PLU, both of them had a huge influence on my future and my passion for science.
What's next? After graduation I will be enjoying a summer of relaxing in Old Town Tacoma. I plan on lost of lazy days by the water and cooking delicious summer food. In August, I will be moving to Atlanta, Ga. to start my journey toward a Ph.D. in neuroscience at Emory University.
Ian McMichael, Bachelor of Arts in Hispanic studies and religion
Why PLU? It was a mix of things. I am Lutheran, so I knew I would have the opportunity to expand my faith on campus. I had the opportunity to play tennis, which was a great first-year experience. The admission team and school tours were fantastic! The German program was so open and friendly! The study away opportunities were endless! Even with all of that I won't say I knew at first-sight that I wanted to go to PLU, but the more I though about it the more I wanted to come here, and I sure am glad I did!
My PLU experience: As a first-year it took me about five seconds to make my first, and now one of my best friends here at PLU. I lived in the German wing (in Hong Hall) my first year which was the best decision I have ever made It is like…instant community!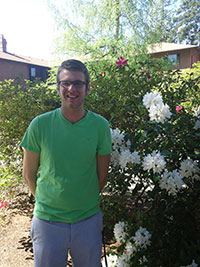 I have played tennis at the varsity level, been an RA for two years, been involved in Campus Ministry and University Congregation, the Academic Assistance Center and had access to jobs off campus. I studied away last year in Santiago, Chile and I took a J-term to Berlin this year. Looking back these have all made a significant impact on my life in one way or another.
What's next? I will be going to South Dakota to teach English language arts on either the Pine Ridge or the Rosebud Indian Reservation as a 2013 Teach For America Corps member. The second year of the program I will be taking classes to obtain a master's degree in secondary administration and then I plan to either become a principal, or continue teaching either language arts, Spanish or German at the middle school or high school level.
Ian Metz, Bachelor of Arts in political science with a minor in global studies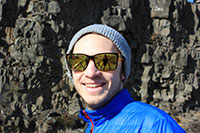 Why PLU? At first I through that I wanted to go to PLU for the typical reasons: small class sizes, an excellent scholarship, outstanding liberal arts degree, etc. While these facts still apply, it was following my first visit to campus that I realized PLU was where I wanted to be. I recall visiting as a high school senior and immediately sensing a certain vibe from the people milling about. There were Lutes on longboards, slack-lining, playing Frisbee, and jamming on guitars.
I felt as if I fit right in, that this was where I was meant to be. It was that moment that I thought to myself, "these are my people" – I knew I wanted to be a part of this community. It is these people that have constantly challenged me to question my beliefs and values in order to become more engaged in the process of my own personal growth and development, one of the most valuable things this university has given me.
My PLU experience: From raucous to challenging to rewarding, my time at PLU has been a series of adventures and learning experiences that all culminate to comprise who I am. I began my time here thinking I was going to become a specialized physician and I leave as a political science major, having realized that my one wild and precious life is meant to be spent empowering and developing others, as well as inspiring those around me to pursue their passions. Whether serving as ASPLU President or debating politics in class or working full-time at my off-campus job, I have always been able to find time to enjoy myself and create memorable experiences at this place that I have come to call home.
What's next? I will begin a full-time position as an Apple Store Leader Program Associate in September 2013 where I will be based out of Bellevue, Wash. in addition to traveling through the greater Washington market. This global two-year program is designed to teach the fundamentals of leadership at the Apple Store, with the aim of learning Apple's retail business inside and out through training, hands-on experience, and mentorship. At the of end of the two years, I will potentially be given the opportunity to run my own store! Additionally, I will continue to travel the world, rock-climbing, hiking, and snowboarding, all while seeking out new adventures.
Jessie Sheppard, Bachelor of Arts in psychology with minors in women's and gender studies and music
Why PLU? For me, PLU had the "it" factor. I came to visit and instantly knew PLU was the place for me. I fell in love with the beautiful campus, welcoming community, was excited for intellectually stimulating classes, and looked forward to the plethora of opportunities for involvement. I knew that a liberal arts education would fuel my passions and knew I would thrive in the small class sizes that PLU provides. During my college search, I applied for several other schools just to go through the process, but I knew PLU would be my school of choice.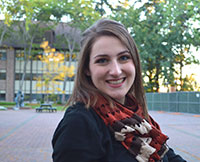 My PLU experience: My experience at PLU has been one of growth, challenge, opportunity, and a tremendous time of learning. Because of the classes I have taken at PLU and the people I have known, I have become a more knowledgeable and open-minded individual who enjoys learning about multiple perspectives. I have also been surrounded by amazing friends, professors, co-workers, and supervisors who have made my time at PLU impeccable. It wouldn't have been the same without them. During my time at PLU, I had the opportunity to share my PLU experience with my fiancé and best friend, making memories that will last a lifetime. I also had the chance to study away to Rome, Italy, serve as a Resident Assistant for three years, and travel to Germany and France in Choir of the West. I am excited to graduate and move on to the next chapter of my life, but PLU and the experiences I have had at PLU will always hold a special place in my heart.
What's next? I am marrying my love and best friend, Matt Hubbard, in July of this year and we are excited to start our lives together as a married couple! I have decided to utilize and apply to my psychology degree to a future in nursing so I will be applying to Nurse Practitioner programs in the fall. This summer, I hope to spend time with family and friends and get some time to relax before beginning school again.
Kaaren Hatlen, Bachelor of Science in mathematics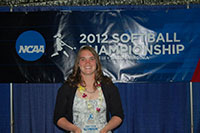 Why PLU? Both of my parents graduated from PLU, and my older sister was in her senior year at PLU during my senior year of high school. I came on a couple of visits, and each time, the people at the University, students, professors, staff members, and others – treated me as though I was a unique individual, not the daughter of an alumni or simply the carbon copy of my sister. Furthermore, I was a softball player and wanted to continue to play in college.
The head softball coach, Erin Van Nostrand, recruited me, told me that I would be a better softball player and a better person after my four years at PLU. She said that being a DIII athlete was all about the balance of excellence as a student, excellence as an athlete, and being able to get the complete college experience.
My PLU experience: My PLU experience would be summed up in one word…growth. I came to PLU without much confidence, without much sense of the world around me, and without a lot of challenges. That all changed when I came on campus. Within the first months, my coach, Erin Van Nostrand, told me that I would be an All-American by the time I graduated. She placed a challenge in front of me that would take hard work, dedication, persistence, and confidence to obtain. Not only was she right, but she also led our program to the 2012 National Championship. Along the way, I was involved in Red Carpet Club, Academic Assistance Center, University Congregation, Student Athlete Advisory Committee, and many other activities.  Those extracurricular activities coupled with the academic rigor and liberal arts classes that I took at PLU have challenged my perspectives, opened my eyes to the world around me, and empowered me to become who I am today.
What's next? After graduation, I will be joining Teach for America, an organization which provides alternative routes to certification for people who want to become teachers and work to close the achievement gap in schools around the country. As a 2013 Corps Member, I will be moving to Chicago and work as a 9th grade Algebra teacher at a charter school there. I will be taking courses at Dominican University to earn my teaching certification, and eventually my Master of Arts in Teaching.
Kathryn Perkins, Bachelor of Arts in history with minors in anthropology, political science and psychology
Why PLU? I was drawn to PLU because of the friendly atmosphere. I remember being a timid high school student, walking through campus in the spring on a guided tour. It was not until I was trying to pick the "right one" that I realized PLU was the obvious right college for me. It was a small school (but not too small), it was nearby my home (but not too close), and it had a great study away center. Plus it was located in the lovely Pacific Northwest. The choice was pretty obvious.
My PLU experience: While at PLU I have been able to dabble in all different kinds of subjects. From human anatomy and physiology to political philosophy, I have enriched and broadened my understanding of the world. Through this journey I have discovered some wonderful professors who continue to support and encourage me.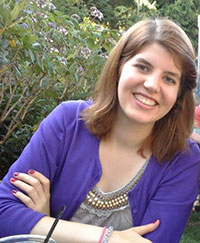 My PLU experience has only strengthened my passion for history – continually discovering that history is more than just learning about past events, it is a about engaging with the people of the past and the legacies that why have left behind for us, both the good and the bad. Additionally, PLU has provided me with multiple opportunities to travel to numerous countries. Reflecting back on all the places I have been – from visiting ancient palaces in downtown Seoul, and sharing a cozy meal with my host family in Phnom Penh, to traipsing around Berlin in the frigid cold – I am still amazed that I have been able to do so much!
What's next? Somehow I received a Fulbright to teach English in South Korea. So come this July, I will be traveling to Korea where I will teach for at least once year. However, that is about as far as my future plans go. As for right now, I am thinning of going to graduate school for history, with a focus in Korean studies. Or perhaps, I will get a degree in international relations…or another subject all together! While working on my capstone (which focuses on modern Korean history) I have only been more drawn to history and more drawn to Korea in particular. In the more distant and vaguer future I think I would like to work on the international level in some way. but as of right now, I am just gong with the flow and seeing where life takes me.
Kenny Stancil, Bachelor of Arts in political science and global studies with a development and social justice concentration and minors in environmental studies and Hispanic studies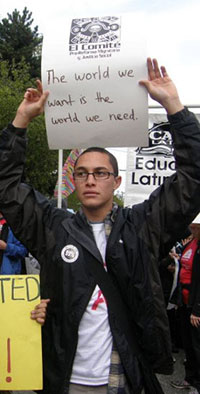 Why PLU? I was attracted to PLU's emphasis on fostering a global perspective, both via on-campus academic and co-curricular programs, as well as through study away. In this regard, PLU definitely exceeded my expectations! I also liked the size of the university and was very excited by the possibility of getting to know and work with professors. Not only have I had the chance to work with professors in my classes, but also through undergraduate research, involvement in sustainability and global education efforts, and participation in groups like Students of the Left and Latinos Unidos. Finally, I wanted to go to a school far from home because I thought that it would challenge me and allow me to grow much more as a person. Although I've had my fill of drizzle for a couple years, the Pacific Northwest proved to be a beautiful environment to spend this part of my life in.
My PLU experience: My PLU experience has been nothing short of transformative. When I arrived at PLU, I was a caring, but largely apolitical, person. After four years of learning about the extent of inequality and injustice that exists throughout the world, I have been motivated to learn more about the forces underlying oppression, and to struggle against those forces.
This intellectual and political transformation is a result of my participation in the global studies, Hispanic studies, environmental studies, and International Honors programs, as well as a semester studying abroad in Chile, plus my campus involvement in activities focused on social, economic, and environmental justice. The never-ending process of unlearning and learning has been sometimes frustrating but always beautiful. Along the way, I have made several amazing friends who I am sad to leave but eager to see change the world.
What's next? Beginning in the fall, I will be attending graduate school for the next two years at the University of Kentucky, where I will pursue an MA in geography. I'm not entirely sure what I will do after that, but I can see myself pursuing a Ph.D. eventually. Whether I end up teaching at the university level or working for an organization that struggles for social, economic, and environmental justice (Food First!/Institute for Food and Development Policy in Oakland, Calif. is my dream job), my objective is to be a scholar-activist who contributes to the fundamental transformation of our society.
Malia Oshiro, Bachelor of Arts in secondary education with an endorsement in English language arts
Why PLU? I chose to come to PLU because I wanted to have the opportunity to be challenged by my professors in a smaller learning community that I would experience at a larger state school. I was also drawn in because of the strong Christian influences I witnessed from the outset. I knew that I became a Lute, I would experience growth academically and spiritually. The Diversity Center was also a huge selling point. I did a lot of work with social justice advocacy in high school. Speaking with Angie Hambrick (director of the dCenter) over the phone a few times had me sold on coming to PLU. I knew I would belong in the dCenter and the idea of having a family away from my hometown would make all the difference in my post-secondary career.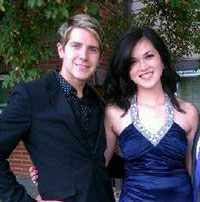 My PLU experience: Thinking about leaving PLU is a such  bittersweet task. My best friend, Nick, and I were recently reminiscing on how we first met (playing awkward ice-breakers on Foss Field the first day of Welcome Weekend). It's amazing how much has changed – I don't think I'm the same person I was four years ago. I went on a Civil Rights Tour with the Diversity Center and SIL during spring break of my sophomore year. That trip changed the lens with which I view the world and my role as a teacher. Even though there have been moments that I've wished I took an easier route, I'm glad that I didn't. I've built such meaningful friendships with people like Nick and I've been surrounded by the support of the dCenter and Women's Center, as well as mentors like Eva Johnson and professors in the School of Education.
What's next? I'm currently applying for jobs! I'm focusing my job search on local school districts with a high emphasis on diversity and academic rigor, in addition to professional development opportunities for new teachers. Cal me crazy, but I'm one of the few that would do anything to teach middle schools students. I student taught in a 6th grade classroom and I loved the sense of humor and perspective on life that students shared with me.
Mark David Herzfeldt-Kamprath, Bachelor of Arts in religion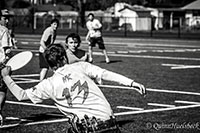 Why PLU? The main reason that I chose to go to PLU was because of the experiences that I had heard about from my three other siblings who attended this university. Hearing their stories, the amazing time that they had and about how many close friends they made over their years here, truly drew me in to PLU.  And those stories proved to be just as great as my experiences. I was also able to experience some time in the dorms with them while I was in High School still, and had an absolute blast.
I knew I wanted to attend a smaller school, and PLU seemed like the quintessential university for my liking. I also knew had been learning about the Ultimate Frisbee team from my sister, Elizabeth, who participated on the team as well. I knew the sport existed here, and I wanted to be a part of it.
My PLU experience: Overwhelmed with: fun, learning, growing, experiencing, working, and all around living life to the fullest. These don't even begin to be able to sum up my experiences. I truly do not even know about how I can even put all of my experiences in words. Being involved, and captaining the Ultimate Frisbee team by far made my time at PLU lively. That group provided me with, essentially, another family right here on campus. I cannot even imagine what my time would have been like here without being a part of that team. I loved nearly every moment at this place, and I could not imagine myself having a similar experience at any other place.
What's next? I was just recently offered a position working for the Catering department of Dining and Culinary Services here at PLU. I accepted this position, and will begin working as the Catering Lead on June 1. Over the past four years, I have been working in this department and it has been an incredible experience. Working there as a student, helped me to realize my passion for food service and the catering world. This helped me to understand what career I want to pursue post-graduation. Therefore, this is the ideal experience for me. I will be working this position for the next year, then launching off from there into the food industry, hopefully transitioning to another catering business in the Tacoma or Seattle area.
Matt Hubbard, Bachelor of Science in physics with minors in mathematics and music
Why PLU? I chose PLU because of the people and the opportunities. I was looking for a place where classes were small enough to hold conversations with professors and classmates and to get to know professors one on one. Having the option to take classes in different majors and to find my passion was what I was looking for in a university and PLU fit that perfectly. Even more so, the extracurricular clubs, campus activities, and study abroad program pushed PLU above every school on my list.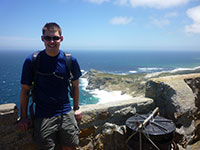 The people at PLU were also the nicest and most welcoming you could ever imagine. Coming from high school, I wanted to be part of strong, larger community and once I visited PLU, I was hooked. Walking through the beautiful campus, meeting students in their halls and the UC, and seeing the level of engagement in the community I easily saw myself thriving at PLU.
My PLU experience: PLU had countless, exciting doors waiting for me the moment I stepped onto campus. I have taken classes in jazz, choir, political science, math, engineering, environmental science, geoscience, and physics and had the opportunity to be part of two summer research teams: one in physics and one in computer science and computer engineering. I have friends in every building on campus and love saying hi to people everywhere I go. I will remember PLU for the awesome conversations with mentors, late night snacks at the Old Main Market, swing dancing in the Ordal courtyard, and my three years working with residential life.  Studying abroad to South Africa and winning the intramural flag football championship also won't be forgotten. At PLU, I have been pushed out of my comfort zone more times than I can count, but this is what's made me who I am. I am excited to take my PLU experience with me wherever I go for the rest of my life.
What's next? After graduation, I am planning to marry the love of my life Jessie Sheppard. Then, after our wonderful honeymoon to Disneyland, we will be living in the Seattle area.  I will be attending the University of Washington for graduate school where I have been accepted to earn a Master of Science in Civil Engineering in Hydrology and Hydrodynamics. In addition, I am hoping to be hired on as a civilian engineer with the Seattle District U.S. Army Corps of Engineers in the area of hydrology and hydraulics. I hope to pursue a career in professional engineering and work to make the world's water more safe and accessible for all people.
Mimi Granlund, Bachelor of Science in mathematics, Bachelor of Arts in physics, Bachelor of Arts in art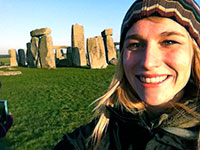 Why PLU? I decided to come to PLU because after the first time I stepped on campus I knew it was a place I could call home. I wanted to go to a smaller school with strong academics and also be in a place where I could continue my soccer career. PLU was it, and I could not be happier with my choice.
My PLU experience: My PLU experience has far exceeded my expectations and if would not have been so if not for the people.
I would not have survived the long nights in the library, preseason soccer, studying abroad, or three capstones in the same semester without my wonderful group of friends. They have been my family away from home for the last four years. I have also had the opportunity to work on campus at the Office of Alumni and Constituent Relations for four years and was able to connect with faculty and staff of the university. It is hard to summarize how great the past few years have been, but they have been full of unforgettable memories and are definitely some of the best years of my life!
What's next? I don't exactly know what I will be doing after graduation but I will be starting the job hunt. I am considering a profession in actuary science, engineering, or perhaps go back to school and get my Master's in Education to be a high school math teacher.
Nathan Page, Bachelor of Science in geosciences and a Bachelor of Arts in environmental studies with a minor in religion
Why PLU? Teachers that are genuinely passionate about teaching, an outstanding study away program, and a beautiful Northwest environment are a few of the may reasons I decided to attend PLU. I have not regretted my decision in the slightest.
My PLU experience: PLU has been the most profoundly challenging period of my life. The PLU environment forced me to look critically at the world around me, question habits, and learn about the natural world. My experience in Natural Sciences was one of the most positive experiences and one I did not expect when I first jumped onto campus. The faculty has given me scholarly support, tremendous research opportunities, and enough laughs to fill an episode of "That 70's Show."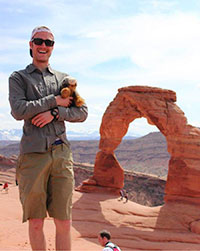 What's next? After a Geosciences Field Camp in Dillon, Mont., I will be on my way into the world of non-formal academia. however, I believe I will never stray far from a  classroom. I plan on taking the GRE and pursing my master's degree in environmental education. In the man time I have a few internships pending with science schools and institutions in an outdoor environment. I couldn't be more excited.
Paige Griffith, Bachelor of Arts in economics and political science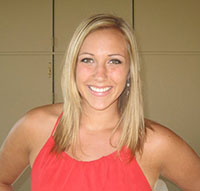 Why PLU? I was very fortunate to receive a Regent's Scholarship from PLU and felt that, in a  sense, the school chose me. While the scholarship was a significant factor in my decision to attend, I was also extremely drawn to PLU's Wang Center and opportunities to study away. This was an experience I sought out for in a college. Luckily, I need up studying away immediately following my first year in Greece!
My PLU experience: One of the most important factors for me was to find my niche. I found that in the PLU Debate team and traveled around the nation and world to various tournaments throughout the past four years.
I also am very thankful to have connected with my professors, especially within the economics department. They helped me grow intellectually and personally. I will continue to keep in contact with them and use them as mentors for years to come. Friendship was most impactful during my time as an undergrad. I am forever grateful for a few select people I now call my best friends. My life has changed for the better because they are in it.
What's next? I will be attending law school in the fall at the University of Montana. I am extremely excited to move back to the gorgeous state I call home and be around family. My aspiration is to work in politics and public interest law.
Ruth Johansen, Bachelor of Arts in business-accounting
Why PLU? I grew up traveling with my family and I really enjoyed the changes in scenery. Minnesota has it's perks, there's no doubt, but, I knew I wanted to go out of state for college so I could once again experience a change. Washington immediately hooked me. After my overnight visit at PLU, I knew this is where I needed to be.
My PLU experience: Most of my time at PLU was spent watching football games at Sparks Stadium, working out in Names, hanging-out (well I guess I went to class too) in Morken, studying (when I say studying I really mean watching Youtube videos with friends, laughing uncontrollably, making paper airplanes, eating ice cream, and talking about anything other than school) in various library study rooms, and making coffee at the Admin Coffee Cart.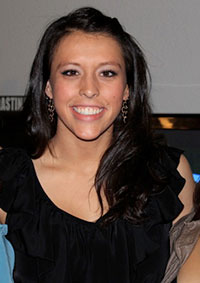 On a more serious note, (to reassure my parents, who I love dearly, that I really did study and work hard during those late nights) it wasn't until the end of my sophomore year when I took Financial Accounting with Fern Zabriskie that I knew I wanted to pursue accounting. A good friend of mine got me involved with Beta Alpha Psi (BAP), a nationally recognized honors society, and I was elected and served as Secretary for my junior year and President for my senior year. As President my goal was to grow BAP's presence among business students and increase our meeting attendance. Not only was I able to motive other students to become more involved with our club but I also organized for our club to travel to Spokane for BAP's Northwestern Regional Meeting. My hope is that BAP will compete in the regional competition next year. (Seriously people, don't let me down!)
What's next? After graduation I'm forcing myself to study for the CPA exam . As a reward for that torturous process, I will continue my love of traveling and visit to Dubai, UAE and Doha, Qatar later this summer. Come October I will be working for McGladarey, a public accounting firm, as a tax associate.
Sean Boaglio, Bachelor of Science in biology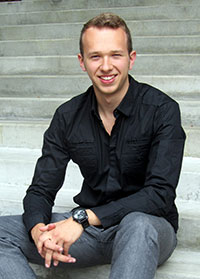 Why PLU? I chose to come to PLU for several reasons. First, this was a school that in my gut instantly felt like a place I could call homes. Second, I was attracted to the small class sizes. This characteristics allowed me to relate with my professors, something that greatly enhanced my education and made it feel personal. Professors always showed concern for my progress and it was very apparent they shared a common passion, not for research, but for teaching. Third, I was attracted to the strong and expanding biology department, being thoroughly impressed by the high acceptance rate into graduate/professional schools. I was uncertain what I wanted my career to be, but was confident that a biology degree from PLU would effectively cover all my bases and prepare me for an assortment of professional pursuits, be it teaching, dentistry, chiropractics, or medicine.
My PLU experience: My experience at PLU has been the trail of refinement I had always hoped for out of college. Through integrating myself into campus life and serving as a leader, teammate, mentor, and friend I have matured as a person by growing in confidence and wisdom. Most importantly, PLU allowed me the opportunity to develop my Christian faith into an integral part of my character. Academically, PLU has pushed me harder and driven me to levels I never had considered possible for myself. My challenging course developed me into a well-rounded biologist, giving me knowledge and skill sets to be competitive in the real world. This was made apparent through excelling in two prestigious summer research internships; one at the Smithsonian Institution in Washington, D.C. and another at the Fred Hutchinson Cancer Research Center in Seattle. Also, my J-term abroad courses in Italy and Ecuador were truly breathtaking, life-changing, and one-of-a-kind educational experiences.
What's next? Starting in July, I will be attending medical school at Rocky vista University College or Osteopathic Medicine in Denver. Currently, my interests are to one day practice emergency medicine or pediatrics. I am very excited to embark on a career path that will incorporate all the aspects of my character where I will be able to serve those in need on a daily basis. I truly fell my education at PLU has prepared me to become the humanistic physician I hope to be, developing me as a scientific investigator and a thoughtful, personable, and understanding human being.
Taylor Astel, Bachelor of Arts in history with a minor in political science
Why PLU? Choosing to come to PLU had never even crossed my mind until I had a chance to visit. A high school friend who had graduated a year before me encourage me to visit and a feel for what PLU offered. My original goals of attending a major state school changed the minute I walked on campus. My experiences with students, faculty and staff I spoke to that day convinced me that I would thrive in the small-school environment at PLU. It has been four amazing years since that happened, and I am happy to report that I was right!
My PLU experience: One of the best parts about PLU is that there is something for everyone. As a freshman I thought I knew exactly what I wanted to do in life, and PLU's academic liberal arts experience helped me explore what did and did not work. Along the way I've been involved with student government, athletics, orientation, study away, intramural sports, and more.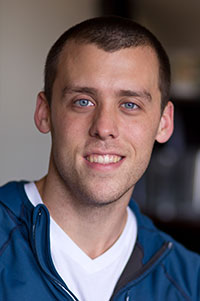 All of them have helped shape who I am today professionally and personally. Most importantly, I've made friends with people I cannot imagine my life without today. My favorite memories of PLU (and there are plenty) will always be throes that make me question whether my friends and I have any common sense at all. Living in Tingelstad with my closest friends definitely helped in that regard.
What's next? I am hoping to begin a career in public affairs and government relations, and fortunately the Pacific Northwest is a great region for starting out. I am in the process of meeting with professionals in the industry, and it has been immensely helpful in figuring out the best ways to gain experience as a recent college graduate.
Tyler Ball, Bachelor of Science in mathematics with a minor in psychology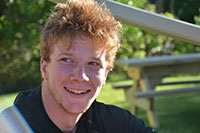 Why PLU? I chose to attend PLU 4 years ago because of the sense of acceptance and home I felt as soon as I walked onto campus. Walking around on my first ever campus tour, students would say hi to me, talk with me, and make sure that I was enjoying myself. Seeing the size of the campus and knowing that no matter where I am on campus, I will see a friendly face, I knew this was the place that I was supposed to go to school.
My PLU experience: My experience at PLU has been full of surprises that I never would have expected or would have gotten at another school. From day one, I made great friendships, which still continue today and will continue once we are all past our undergraduate education. I was also pleasantly surprised with the study away experience. I always thought it would be fun to go to another country, but never considered it a possibility until I was on a plane flying to New Zealand. It has also been filled with great academic opportunities that I took advantage of. I created great relationships with my professors, which I do not think would be possible at a large research university. I was also given an opportunity to have the experience of research with a professor over the summer to see what that consists of.
What's next? After graduation, I will be back at PLU for the Master's in Education program in order to become a teacher, hopefully in Western Washington. From there, it is unclear whether or not I want to pursue a master's degree or potentially a Ph.D. in Mathematics, but it is a definite possibility.
Why PLU? I chose PLU because I wanted a "small school" experience. College should be about the education; and I don't think state schools would have provided me the same value. After visiting state schools, I felt like I would be treated as a number rather than a student. One visit to PLU's campus made me realize that I would have the attention and learning experience that would allow me to excel. On top of that, I quickly learned that PLU has an excellent business program that is competitive with other universities.
My PLU experience: My PLU experience has been truly life-changing. As a first year, I would have never been able to guess what kind of journey I was about to embark on. During my time at PLU, I met many lifelong friends – including the girl that I get to marry! On top of that, I had learning opportunities that challenged me both academically and as an individual.
The school of business combined theory with relevant projects involving real organizations. This education proved to be useful when I was able to land an internship with Alaska Airlines after my junior year. Additionally, my capstone experience allowed me to see the culmination of a business education through the International Collegiate Business Strategy Competition. Our team competed in a simulated business and took 1st and 1st runner up awards!  If I could go back in time, I wouldn't change a thing about the past four years. What's next? After graduation, I will be working on a market expansion project for Northwest Cascade as they get ready to expand their operations. In July, I plan on joining Corelytics, a start-up company based in Bellevue, within their marketing department. During the summer, I am also getting married! We plan on moving near Bellevue/Redmond after the wedding. A lot of big changes will be happening this summer, but I am excited to see where life is taking me!