Currently Reading:
Life of the Mind
October 17, 2013
Life of the Mind: Democracy & the American Dream – for DREAMers
About the DREAM Act – and DREAMers
Named after the Development, Relief and Education for Alien Minors Act, a measure first proposed in 2001, DREAMers are undocumented immigrant high-school graduates who are willing and ready to pursue their educational and life goals, yet unable to do so. The DREAMers label is evocative of the familiar concept of The American Dream, and the idea that the children brought to this country by their parents should have the opportunity to pursue that dream.
The Supreme Court ruled in 1982 (Plyler v. Doe) that undocumented children were entitled to free public education but did not address the question of secondary educational rights or opportunities. As undocumented residents, they generally are not eligible for in-state tuition rates or for most types of financial aid, making continued education prohibitively expensive for most of their families.
–Maria Chávez
When she was 11, "Ana Sofia" came to the United States on a tourist visa with her parents and sister. Now 18 and a high-school senior in Seattle, she learned of her status as an undocumented immigrant only two years ago—and has found the new knowledge unsettling.
"It's just the feeling of feeling unwanted," she said. "Even though you have not done anything bad—because I don't feel I've ever done anything bad—I'm still, like, not getting punished but … restricted."
Ana Sofia (not her real name) said she hasn't learned to drive because she's afraid of being stopped by police. She can't work because she doesn't have a Social Security number. She can't get financial aid for college. She's even afraid to call 911 in an emergency in case it somehow leads to deportation.
"Those types of things, they do affect me, my daily life," Ana Sofia said.
They also illustrate the fact that the principles of "establishing justice" or "the blessings of liberty" found in the Preamble to the Constitution do not yet apply to everyone who lives in America. And so they challenge us to move away from punitive treatment of DREAMers, lifelong residents who were brought to the United States as children and raised here. Because now, these millions of undocumented youth are caught in a restrictive legal limbo.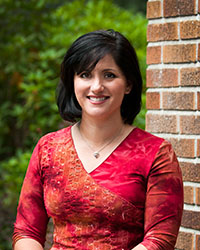 In my latest book, "Living the DREAM: The Stories of Undocumented Latino Youth," my co-authors and I systematically examine the experiences faced by undocumented youth since President Obama's 2012 implementation of the Deferred Action for Childhood Arrivals process. Latinos are the largest ethno-racial minority group, projected to constitute 30 percent of the U.S. population by 2050, so through 101 in-depth interviews of Latino youth in California, Oregon, Texas and Washington—including Ana Sofia—we illustrate with real lives how the obstacles DREAMers face affect their ability to live the American dream.
Listening to the stories of our DREAMers, we learned about the lives of hardworking, good kids. Just as they are trying to assert their independence—to go away to college, to get a first job, to learn to drive—they find themselves stopped by a system that does not recognize their long-term identities or their lack of choice in becoming undocumented. Imagine that.
Then imagine yourself back in high school and suddenly finding that although all of your friends were doing these marvelous grown-up activities, you could not.
After recovering from the initial shock, we would want people to understand our story, to treat us with dignity and respect and to welcome us legally into the American polity. We would want our government to fix this situation.
In short, we would want a responsive, just and humane immigration policy. We would want to be treated fairly.
As a professor, I am fortunate to be able to devote my life to teaching students about the experiences of those who are excluded. I am able to help students understand that the privilege of their education includes a responsibility to act in a way that makes America live up to her ideals.
Based on my research, I believe that if we truly hope to achieve a democracy, we must have the wisdom and the tenacity to continually seek ways to improve our government, our professional institutions and our commitments to one another by extending the promise of America's most cherished principles to DREAMers.
If we make a commitment to DREAMers through humane immigration policy, such as passage of the DREAM Act, our entire society would be enriched. In the process, we would move one step closer to achieving a true democracy.
For Ana Sofia, such progress would mean she could work and save money, "in case something happens."
Because for Ana Sofia—and millions of DREAMers like her—"Nothing is for sure for us, you know… things change all the time."