Currently Reading:
A Report on Scholarship and Activities in 2013-2014
February 1, 2014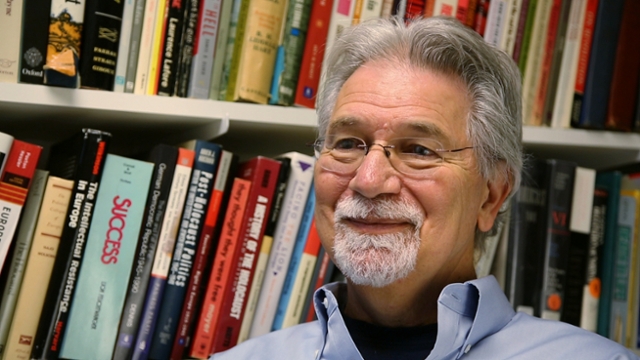 A Report on Scholarship and Activities in 2013-2014
During the past two years, Bob Ericksen has given ten lectures in five nations on three continents. Seven of these lectures, which took place in South Africa, Germany, England, and Canada, as well as in the United States, either have appeared or will appear in print. Last April this included the annual Raul Hilberg Lecture at the University of Vermont, where Hilberg spent his entire career. Bob's talk, based on his recent book, Complicity in the Holocaust, will be published as an "occasional paper" by the Center for Holocaust Studies at the University of Vermont.
In July Bob helped organize a conference at the University of British Columbia, honoring John Conway, Professor Emeritus at UBC, for his fifty-year career as well as for his role in founding an online journal, the Contemporary Church History Quarterly. Bob's talk, "Church Historians, 'Profane Historians,' and our Odyssey Since Wilhelm Niemöller," will appear in the spring of 2014, along with the rest of the conference papers, in a volume he will edit for the German journal, Kirchliche Zeitgeschichte.
Recent publications now in print include "Dietrich Bonhoeffer in History: Does our Bonhoeffer Still Offend?," a paper Bob presented at an International Bonhoeffer Conference (see Green and Carter, eds., Interpreting Bonhoeffer, published by Fortress Press in 2013). Bob also published a talk he gave in Dresden, "The Understanding of Religious Freedom in the United States of America," in Religion – Staat – Gesellschaft 14/1 (2013). His paper, "The Luther Anniversary of 1933 in the Mirror of U.S. Church Press Reports," delivered at a conference hosted by the Universities of Oldenburg and Kassel, appeared in the Fall 2013 issue of Kirchliche Zeitgeschichte.
A publication set for 2014 involves the paper Bob delivered in Cape Town, "Pastors and Professors: Assessing Complicity and Unfolding Complexity." It will appear in Personal Trajectories and Professional Interpretations in Holocaust Scholarship. A paper he presented at the University of Minnesota, "Göttingen: A 'Political University' in the Mirror of Denazification," will appear in Betrayal of the Humanities: The University During the Third Reich, a volume Bob is co-editing with Bernard M. Levinson.
Bob continues his connections with the U.S. Holocaust Memorial Museum in Washington, DC. As Chair of the Committee on Ethics, Religion and the Holocaust, he participated in three meetings in the past year designed to include Muslims in the Museum's goal of spreading Holocaust education.
As Kurt Mayer Chair in Holocaust Studies, Bob received travel support to attend a meeting of the Editorial Board of Kirchliche Zeitgeschichte in Germany, and he spent time in the British Library in London, the Bodleian Library at Oxford, and the Cambridge University Library. While in London, he was able to attend a conference hosted by the Institute for Jewish Studies, University College London, on the great scholar of Jewish mysticism, Gershom Scholem. As a side benefit, he also attended a reception at the House of Lords for his graduating class at the London School of Economics.