Currently Reading:
PLU's New Holocaust and Genocide Studies Minor
March 9, 2014
A New Holocaust and Genocide Studies Minor at Pacific Lutheran University
An important new step has been taken at PLU with the creation of a Holocaust and Genocide Studies minor, available to students beginning in the fall of 2014.
This new program has the following statement of mission and description: The Holocaust and Genocide Studies program is strongly grounded in PLU's educational commitment to helping its students develop as global citizens; future leaders; and whole, richly informed persons. As the University's statement on General Education notes: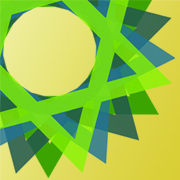 "PLU offers an education not only in values, but in valuing, and asserts strongly that, Life gains meaning when dedicated to a good larger than oneself."
History Professor Beth Kraig said one of the more exciting parts of the new minor is a topic and study that engage in ethical issues from the beginning.
"It's involving so many different parts of the university," added Rabbi Bruce Kadden, a guest lecturer at PLU. "This minor will not just be about history, but about so many other things that connect. It's about giving students a global consciousness."
Close study of the Holocaust and other examples of mass violence challenges us to push far beyond our comfort zones, noted Associate Professor Rona Kaufman, Chair of PLU's English Department.
Students who choose to earn a minor in Holocaust and Genocide Studies will join a scholarly community that believes that the Holocaust must be studied, its victims must be remembered, human rights and dignity must be honored through our daily beliefs and actions, and yet the search for "lessons" drawn from the Holocaust and genocide is a never-ending process.
"You sometimes get students saying, 'Oh, this again,' when they see Holocaust in the syllabus," said Kadden. But the minor will push students to look beyond the pat answer or assumptions, he said.
An interdisciplinary group of eight faculty members worked during the summer to develop this program, recently approved by the PLU faculty and the Board of Regents.
PLU now becomes the only college or university in the Pacific Northwest to offer a minor in Holocaust and Genocide Studies. It is also among a small handful of institutions throughout the nation to have a Chair in Holocaust Studies, as well as an Annual Holocaust Conference. Thanks to growing interest across the PLU faculty, strong support from the administration and financial support from donors, PLU's role as a regional and national leader on the important topic of Holocaust and genocide continues to grow.