Currently Reading:
Six Word Stories
July 1, 2014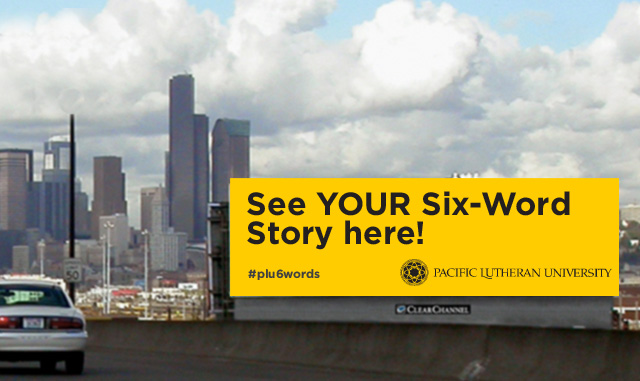 Taking a cue from novelist Ernest Hemingway—
who, according to literary legend, was once challenged to write a short story in only six words—we want to hear the best six-word stories about your PLU experience! The most compelling stories from students, alumni, faculty, staff and friends will be featured on billboards and public transit throughout the Puget Sound region starting this fall. Help us tell future Lutes what life is like at PLU! Please
share your best six-word stories in the comments below
and—who knows?—you may just become a published author!