Currently Reading:
PLU Awarded PSE Foundation Grant to Update Emergency-Notification System
July 13, 2014
PLU Awarded PSE Foundation Grant to Update Campus Emergency-Notification System
Pacific Lutheran University has received a $15,000 grant from the Puget Sound Energy Foundation to increase the university's capacity to respond to the campus community and the public during emergencies and natural disasters.
As a result, PLU is implementing a new Emergency Notification System this summer: the Metis Secure MS-5100 Indoor Emergency Help Station. For less Help Station than the cost of replacing the campus' outdated analog "Blue Phones," the Metis system provides greater campuswide coverage, based on reliable digital technology, and allows exterior and interior notifications through a single system.
In Phase One of the project, PLU will install eight Metis Help Station interior devices (pictured) on campus this summer—one each in the Anderson University Center, the Mortvedt Library, the Hauge Administration Building and the Wang Center for Global Education,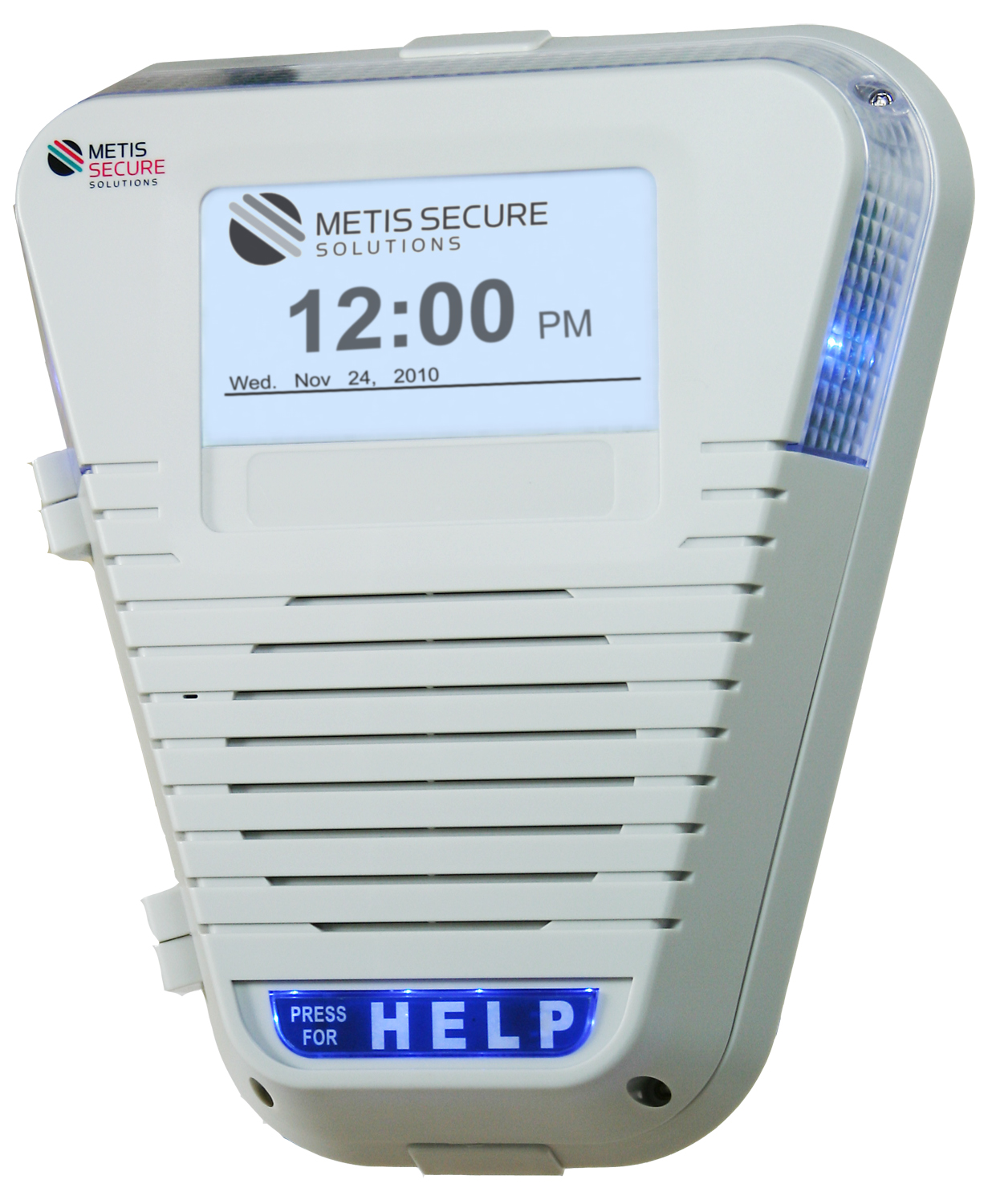 and four in Olson Auditorium. These devices will act as "call for help" boxes as well as speakers to announce emergency messages inside the buildings. With the exception of the four in Olson, each device also will be wired to an external speaker that will allow campus officials to send messages to students, staff and guests outdoors.
The new system is equipped with command-center software that includes a mapping component: When a help station is activated, it automatically will appear on a map at the Campus Safety command center to indicate which device was activated. This establishes a ready line of communication between the Campus Safety office and the user of the help station.
PLU is an active participant in the Disaster Mitigation Planning process coordinated by Pierce County's Emergency Management Division. Under current Memoranda of Understanding with the American Red Cross-Mount Rainier Chapter and with Central Pierce Fire & Rescue, Olson Auditorium and the PLU campus are designated sheltering sites. PLU also has agreed to make university facilities available for Command and Control Centers in the event of emergencies and natural disasters; the new highly functional notification/public-address system will be critical to serving disaster victims who are sheltering at PLU.
PLU plans to add additional interior devices and outdoor speakers across campus in coming years. The PSE Foundation grant represents nearly 20 percent of the $88,000 Phase One project budget; the bulk of the financing will come from university capital funds.