Currently Reading:
Going for a Grammy
September 28, 2014
Going for a Grammy!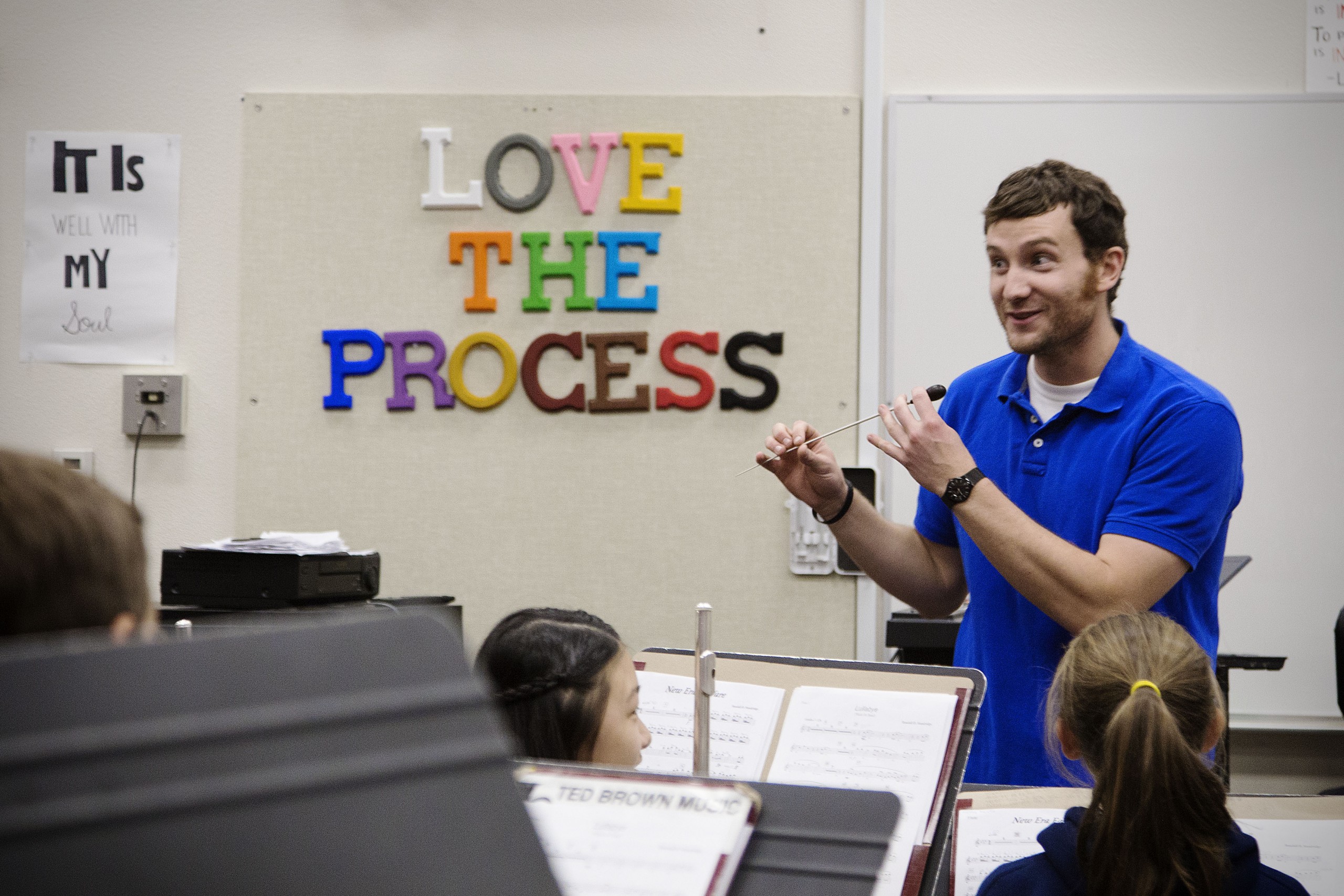 Micah Haven '09 is in his fifth year as band director at Meeker Middle School in Tacoma. (Photo: Tacoma School District)
Micah Haven '09 is 1 of 25 semifinalists
for the 2015 Music Education Award
By Sandy Deneau Dunham
PLU Marketing & Communications
When you think Grammys, you might think Béyoncé and Macklemore—but you might not think Lute.
It might be time to rethink the Grammys.
Micah Haven, a 2009 Music Education graduate of Pacific Lutheran University and now the director of bands at Meeker Middle School in Tacoma, is a semifinalist for the 2015 Grammy Music Education Award.
Out of the 7,000 music instructors nominated nationwide, Haven is one of 25 semifinalists up for the award, which recognizes someone who has made a significant and lasting contribution to the field of music education and who demonstrates a commitment to the broader cause of maintaining music education in the schools.
"I'm incredibly humbled and honored to be among these semifinalists, some of whom I know and look up to," said Haven, who's in his fifth year as band director at Meeker, where he teaches 260 students at the elementary and middle-school levels, along with a before-school jazz band.
At PLU, Micah played with the Wind Ensemble, Jazz Band, brass quintet and Trumpet Ensemble—and even then, he made quite an impression.
"It makes me very proud to know that he is getting this well deserved recognition," said Edwin Powell, PLU Associate Professor of Music and Director of Wind Ensembles. "Micah was part of a five-student cohort who were Instrumental Music Education Students my first year at PLU. I am tremendously proud of him."
All 25 Grammy semifinalists have the chance to earn $6,000 for their music departments. Haven said he would use the winning to buy instruments for students who can't afford them.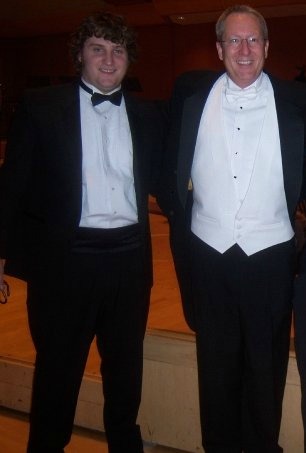 "Money should never hold back a student from music," Haven said. Haven's teaching philosophy extends beyond the band room and is reflected in his motto: pursuing excellence as musicians, students and citizens.
"I want my students to grow as people and think outside of themselves," he said. "I hope they take what they do in music to help our school, their community and the world."Haven's work already has impressed his former instructors.
"Micah is my former trumpet student and is just absolutely a truly world-class teacher in the Tacoma Public Schools," said Zachary Lyman, PLU Associate Professor of Trumpet and Music Theory. "I saw him over the summer, and the care and passion that he brings to his students is unlike anything I have ever seen.  It is so inspiring, and this honor is richly deserved for him!"
The next step in the Grammy Award process comes in December, when 10 finalists are announced. And then the winner—possibly a Lute with a PLU-infused passion for music and teaching—will be announced during Grammy week 2015 and flown to Los Angeles to accept the award and a $10,000 honorarium.
"My experience at PLU taught me to care.  It taught me to care for the successes of everyone around me," Haven said. "On any given day, (more than 200) young minds walk through my door, and my hope is they learn from the lessons I learned at PLU.  … My hope is to create a classroom that has so many of the good qualities that are deeply rooted in PLU."