Currently Reading:
Q&A With Rev. Dr. Monica A. Coleman
October 15, 2014
Q&A With Rev. Dr. Monica A. Coleman
Knutson Lecturer Plans Provocative Talk
on the Intersection of Religion and Culture
By Taylor Lunka '15
PLU Marketing & Communications Student Worker
Pastor, scholar and activist Rev. Dr. Monica Coleman, one of the brightest lights in womanist/black theology, will deliver the 2014 David and Marilyn Knutson Lecture at PLU on Oct. 22. How bright is her light? The interdenominational preaching magazine The African American Pulpit named Coleman one of the "Top 20 to Watch – The New Generation of Leading Clergy: Preachers Under 40" for her work with religion and justice.
We caught up with Coleman, associate professor of Constructive Theology and African American Religions and co-director of the Center for Process Studies at Claremont School of Theology in southern California, to ask about her talk.
Event Details
What:
The 2014 David and Marilyn Knutson Lecture.
When:
7:30 p.m. Wednesday, Oct. 22.
Who:
Rev. Dr. Monica Coleman; her talk is titled "You Can Have it All: Theorizing Transreligious Spirituality from the Field of Black Studies."
Where:
Karen Hille Phillips Center for the Performing Arts, on the PLU campus.
Admission:
Free.
More information
here
.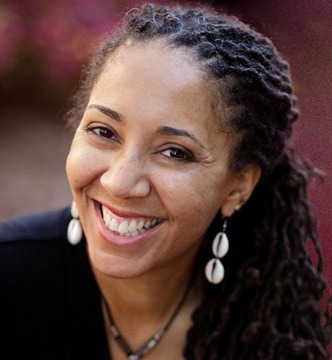 Q: When did you learn you were going to speak as part of the Knutson Lecture series? What were your initial thoughts on being invited?
I found out last spring that I was going to be a part of the Knutson Lecture Series. I was very excited because I have a lot of friends who work at PLU in religion. I love being in the Pacific Northwest. I know it's a major lecture series. I was honored to be among those who have come before me in this series. Some of my friends in the religion department at PLU include Marit Trelstad, Suzanne Crawford- O'Brien and Michael Zbaraschuk.
Q: How did you choose the topic of your lecture, "You Can Have It All: Theorizing Transreligious Spirituality from the Field of Black Studies"?
Marit and I had conversations about what would be interesting for people at PLU, about what you would all want hear.
The Pacific Northwest has a huge relationship with religion. There are a lot of Native American religions and people who are more eclectic in religion.
My interest is people who don't fit into the typical religious categories. We know people who say, "I'm Christian" or "I'm Muslim." I'm interested in how people in different religions get along and don't get along based on their differences and beliefs. I'm really interested in people who don't fit in that mold.
My work right now is on people who identify with more than one religion; people who say that they can do all religions. People who say, "I can be all religions." I want to understand how this is able to happen.
Q: What can students and staff expect from your lecture?
Hopefully it'll be really provocative. This is for people who are thinking about religion, like religion majors. This is something to think about that we haven't thought about before. This lecture is even for people who aren't religious.
Part of what I like to do in my work is look at people who don't talk to each other. For example, black studies isn't often among conversation with people. I hope there is some value in these two fields [religion and culture] coming together.
Q: How does your lecture apply to college students?
I hope this is an invitation to think about how we are religious and what the ideas are about how we are religious. Also for people who aren't religious, this will be a "Wow; this isn't something I have thought about" lecture. For people who are religious, this is a sense of validation and to make it feel natural.
Q: What do you hope students and staff take away from the lecture?
I want everyone who comes to the lecture to realize it's very easy to separate religion and culture. Some of the ways in which we think about how we live interculturally can help us understand how we live religiously as well.
Q: What are you most looking forward to in coming to speak at PLU?
I am most looking forward to meeting new people! Meeting the students, faculty and meeting the Knutsons. I have a very full schedule. I am planning to talk to other groups on campus and hear what everyone is thinking and see if we have all the same ideas.
Tell students and staff to come to the lecture!