Currently Reading:
Student Composition Wins Statewide Competition
October 15, 2014
Student Composition Wins Statewide Competition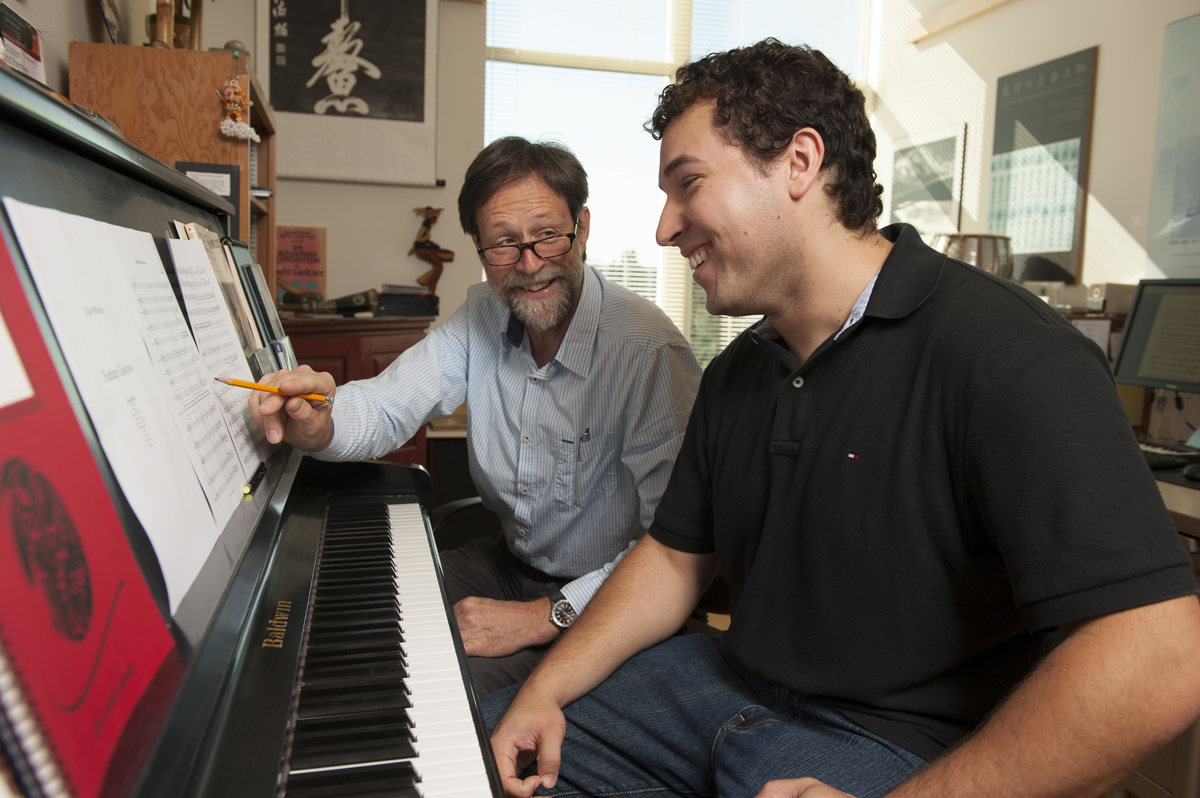 Taylor Whatley's Original Piece, 'Fanfare
Giocoso,' Premieres at LUCO's Season-Opener
By Valery Jorgensen '15
PLU Marketing & Communications Student Worker
Seattle's renowned Lake Union Civic Orchestra will open its 20th anniversary season with pieces by Mozart, de Falla, Respighi—and Whatley.
That's Taylor Whatley '15, a Music Composition major at Pacific Lutheran University. And his original composition, Fanfare Giocoso, will premiere at Town Hall Seattle at 7:30 p.m. Oct. 24 as the opening number of LUCO's first concert of 2014-15.
Whatley is one of three winners of LUCO's Fanfares competition, which was designed to provide outstanding young composers with an opportunity to create a piece for a full symphony orchestra and have it performed. (He also won $500 and will have his prize presented onstage at the concert.)
Whatley said his former Composition professor, Greg Youtz, advised him to enter the competition, which was open to college students throughout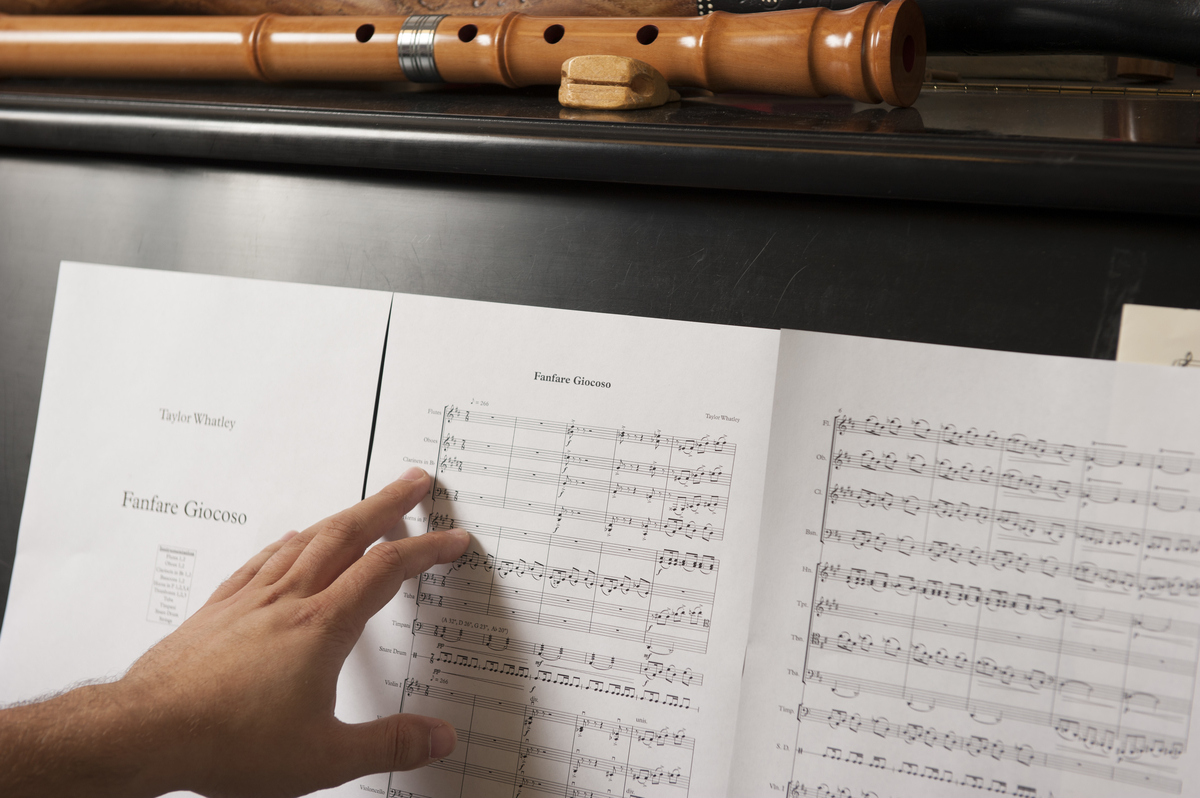 Washington.
On its website, LUCO calls Whatley's Fanfare Giocoso "a playful fanfare in 7/8 time throughout!" (complete with exclamation point!), and Whatley said it was his intention to bring feelings to his composition.
"I really wanted a piece of music that felt exciting from beginning to end, that didn't have downtime," Whatley said. "This is the opening of the concert, and I wanted it to be exciting."
At PLU, Whatley is principal bass in the University Symphony Orchestra and spends the bulk of his time practicing, writing and performing classical pieces. As a student of composition, he has participated in composers forums, represented the department in the National Association of Schools of Music concerts and has had works published in the student arts publication Saxifrage. After graduation, Whatley plans to pursue graduate studies in composition.
Clearly, music has profound meaning to Whatley.
"It represents all the things we experience and feel in life," Whatley said.
Whatley chose orchestra over band in middle school and started playing the double bass in sixth grade. Whatley said there was only one other double bass player in the orchestra when he started at PLU. Which is kind of why he chose it in the first place.
"As a kid, it was, 'This looks the most unique, so it is going to make me stand out,'" Whatley said.
Whatley also plays piano to accompany his compositions.
He began composing in high school but didn't take his first lesson until PLU.
"Before it was an impassioned hobby," Whatley said. "It was important coming here because I knew I could take lessons in the area I was most passionate about."
And now he credits his instructors—specifically Youtz and Clement Reid—with helping him grow into the composer he is today.
Youtz has encouraged Whatley since their first lesson.
"It was the first time I had lessons with him, and he said I was doing it well," Whatley said. "I never had anyone tell me my compositions were good before."