Currently Reading:
'Operation Thanksgiving Dinner'
'Operation Thanksgiving Dinner'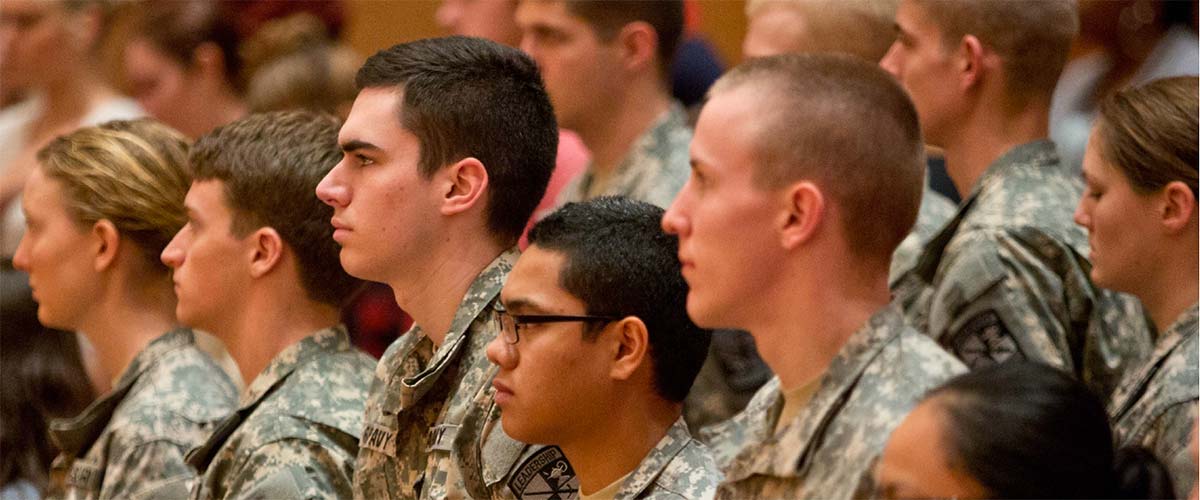 November 19, 2014
TACOMA, Wash. (Nov. 20, 2014)—Pacific Lutheran University will give thanks to 120 soldiers from Joint Base Lewis McChord by hosting a home-cooked Thanksgiving dinner for them on campus on Nov. 26.
The JBLM soldiers, from all over the world, still are awaiting processing and assignments from the base's Headquarters and Headquarters Company—leaving them, in a sense, "homeless" for the holiday.
"Invariably around this time of year, about 100 soldiers, most or all of them brand new and right out of basic training, don't make it through in-processing and are therefore stuck in the barracks with people they don't know during the four-day weekend," said Michael Farnum, PLU's Director of Military Outreach. "They're away from home for the first time and lonely. The Association of the United States Army (AUSA) and PLU have decided to show the soldiers that we appreciate their sacrifices by inviting them to be among friends at a Thanksgiving meal."
AUSA is paying for the meal, scheduled from 6 p.m. to 8 p.m. in the Anderson University Center, and PLU dining staff will prepare more than 100 servings of turkey, ham, trimmings and pies. PLU student veterans will serve as table captains, with volunteers waiting on the soldiers.
Even before the first course, the soldiers will feel warmly welcomed to—and by—PLU: At 5:30 p.m., when the troops arrive, they will march through a line of welcoming Lutes on their way to "Operation Thanksgiving Dinner."
Distinguished guests will address the soldiers before dinner, including PLU President Thomas W. Krise, LTC USAF Retired; Joint Base Commander Col. H. Charles Hodges Jr.; president of the Captain Meriwether Lewis Chapter of the AUSA, Greg Hollman; and Farnum, a retired U.S. Army SFC.
"During the time I spent in the Army, I easily missed 100 special occasions, from Thanksgivings to Christmases, including the birth of my first son," Farnum said. "We just want these soldiers to know that PLU recognizes the sacrifice they are making to keep the rest of the nation safe and happy. We want them to know we are proud of them for their service and that we are thankful for them. And when they're sitting in the barracks over this long weekend, we hope they think back on this evening and know that someone cares about them."