Currently Reading:
Novelist Leslye Walton '04 Nominated for Prestigious Morris Award
Novelist Leslye Walton '04 Nominated for Prestigious Morris Award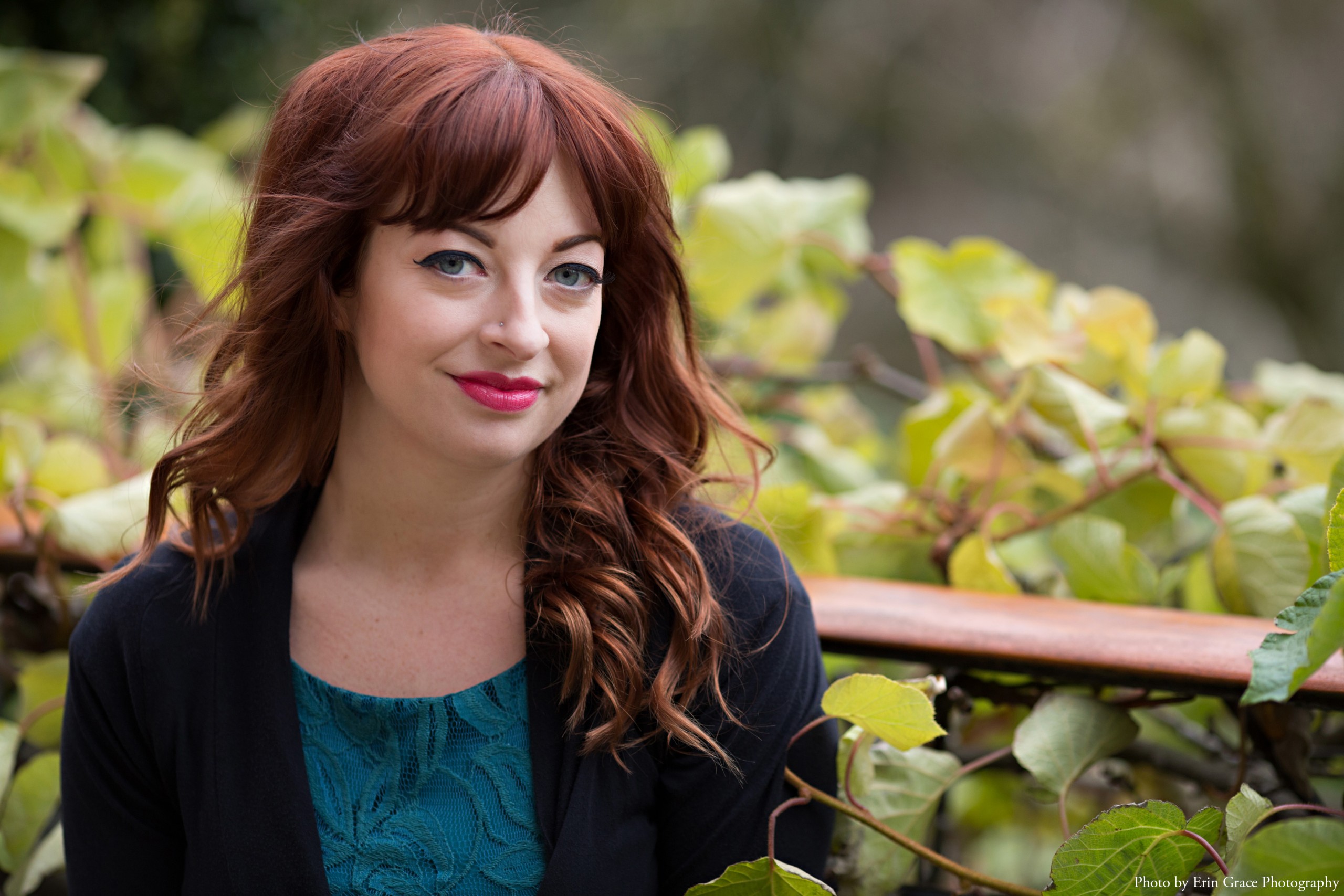 January 5, 2015
By Zach Powers
PLU Marketing & Communications
TACOMA, WA (Jan. 5, 2014) —Pacific Lutheran University alumna Leslye Walton has been nominated for the prestigious William C. Morris YA Debut Award for her novel The Strange and Beautiful Sorrows of Ava Lavender. First awarded in 2009, the accolade "honors a debut book published by a first-time author writing for teens and celebrates impressive new voices in young adult literature."
Walton, who graduated from PLU in 2004 with a B.A. in Education, says the nomination means the world to her. "I think one of the things I've ever wanted in life was to publish a novel that has one of those delicious medallions on the cover," she explains. "It's the dream!"
"Being nominated for the Morris Award is a bit like being nominated for an Oscar in our world—it's absolutely huge!" says PLU Assistant Professor and Reference Librarian Lizz Zitron.
The Strange and Beautiful Sorrows of Ava Lavender was named one of 2014's best books by Publishers Weekly and Hudson Booksellers and also has been nominated for a Goodreads Choice Award and for YALSA'S Best of Fiction for Young Adults award.
The fantasy novel tells the story of 16-year-old Ava Lavender, who inherits a rich family history and a legacy of heartbreak. A young man becomes convinced that Ava is an angel when he discovers that she was born with a pair of wings, and managing his obsession becomes a tricky endeavor.
Walton says that writing her novel was something that she was meant to do and certainly not an undertaking that was glamorously motivated. "I wrote Ava Lavender not with dreams of success, not even with the idea that anyone else would ever read it, let alone enjoy it," she says.
"I wrote it simply because I couldn't not write it," Walton continues. "These characters of mine weren't going to let their story be untold, and they didn't seem to care whether I had time for much else."
Walton describes herself as a collector of characters. "I'll come across a name or a place or an occupation that catches my eye and I'll write it down, or I'll think, 'Oh! That will fit with this character or inside this story,'" she says. "Recently I heard about a 58-year-old Parisian who works as the city's only umbrella repairman. I love that."
Walton also says she can't help but incorporate people she loves into the characters in her stories. She explains that this is the case with many of the characters in The Strange and Beautiful Sorrows of Ava Lavender: "Henry was based on an autistic boy I taught who had a preoccupation with and remarkable aptitude for mapmaking, Trouver was a neighbor's dog I walked to earn money while in grad school, Cardigan was a combination of my two best friends when growing up and Ava was based on a photograph of my younger sister. "
"Leslye's writing is lush and gorgeous; she blends reality with a bit of magic to create literature that is both cerebral and earthy," say Zitron. "Her characters are complex and challenge readers to think about them beyond 'I liked or didn't like them.'"
While Walton's vocational focus at PLU was preparing to become a teacher, she recalls that she also discovered her confidence and passion for fiction writing as an undergraduate. "I wasn't counting on was how much PLU would help foster my future in writing as well as teaching," she says. "It wasn't until I found success and received encouragement from my professors in the several writing courses I took while at PLU that I started thinking of writing as something more than an enjoyable hobby."
After graduating from PLU, Walton headed straight to graduate school at Portland State University where she would earn an MFA in Creative Writing. "I wrote The Strange and Beautiful Sorrows of Ava Lavender in grad school," she says. "So, in a way, my writing career started at PLU."
Walton lives in Seattle. When she's not writing, she teaches middle-school students how to read and write and, most importantly, she says, "how to be kind to each other, even on days when they really don't feel like it." She is also currently working on her next novel.