Currently Reading:
The King of Norway is Coming to PLU in May
The King of Norway is Coming to PLU in May

February 10, 2015
HM King Harald V to Speak at Commencement, Receive Honorary Degree
By Sandy Deneau Dunham
PLU Marketing & Communications
TACOMA, Wash. (Feb. 10, 2015)— As part of his official visit to Washington and Alaska in May, His Majesty King Harald V of Norway will speak at Pacific Lutheran University's Commencement ceremony, where he'll receive a Doctor of Laws jure dignitatis.
HM King Harald also will attend a luncheon on campus prior to Commencement. The main reason for His Majesty's visit is to celebrate the 125th anniversary of PLU, which was founded by Norwegian immigrants in 1890.
"Lutes all around the globe feel honored to have King Harald V as our most distinguished guest and Commencement speaker to mark our Quasquicentennial year," said PLU President Thomas W. Krise. "His Majesty's presence will underscore our deep personal and institutional ties to Norway—ties that began in 1890 and continue robustly today."
The king's trip, scheduled for May 20-28, underlines the important relationship between Norway and the United States and will create increased visibility and attention for Norway, including the very strong Norwegian-American community in Alaska and Washington, said Consul of Norway Kim Nesselquist of PLU's Office of Advancement, who will serve as the formal host for the Washington visit.
"Speaking at Commencement is a first, and a great testament to how important His Majesty feels Pacific Lutheran University is both for quality education and the influence it has had—and will have—in progressive support for social justice and collaboration in our global community," Nesselquist said. "The large Norwegian-American communities in Washington and Alaska will be thrilled to learn about the visit by His Majesty, and even more thrilled to be able to see him. We are looking very much forward to this rare and important visit."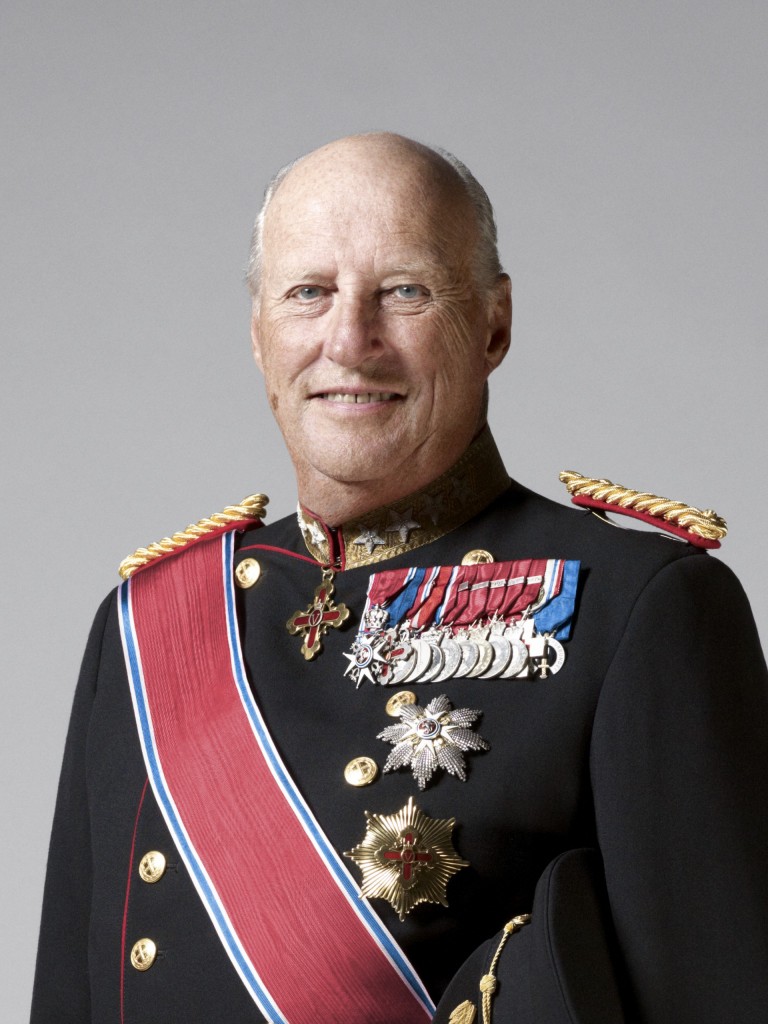 THE PLU-NORWAY CONNECTION
PLU began its commitment to international education by recruiting Norwegian students to come to PLU and by sending American students to Norway many decades ago, Krise said.
"Even to this day, Norwegians make up the largest number of international students at PLU, which is the scholarly home of students from 23 nations."
HM King Harald, who has been the king of Norway since Jan. 17, 1991, has visited Washington several times. In l995, Their Majesties King Harald and his wife, Queen Sonja, visited PLU, and the queen received an honorary Doctorate of Humane Letters.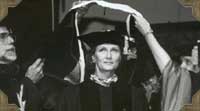 The Rune Stones, a sculpture in Red Square by Tom Torrens, has inscriptions commemorating that occasion and other Norwegian ties to PLU:
•    The visit of Olav V, King of Norway, Oct. 20, 1975;
•    The visit of her highness Princess Astrid of Norway, Oct. 26, 1983;
•    The visit of King Harald V and Queen Sonja of Norway, Oct. 26, 1995;
•    The visit of Crown Prince Haakon of Norway, March 20, 1999;
•    Members of the Stortinget (Norway's legislature), Sept. 6, 1978;
•    In memory of the Founding Fathers; and
•    Norwegian Immigration 1825-1975.
This time, Nesselquist said, the king will travel without other members of the royal family but with Norwegian Ambassador to the U.S. Kare R. Aas and a 15-member delegation that includes representation from the royal palace, the embassy, the consulate in Seattle and San Francisco, the Foreign Ministry, a Norwegian security detail and U.S. diplomatic security.
THE KING'S HONORARY DEGREE
Like a royal visit, the conferring of an honorary degree is an event steeped in tradition and protocol. PLU's Faculty Handbook cites two objectives for the awarding of an honorary doctorate:
•    to recognize worthy individuals whose lives and work advance the mission of the university; and
•    to promote the reputation of the university as an institution which recognizes and encourages such excellence.
Nominees "must have excelled through unusual success in or contribution to their field, through innovation or research which has caused their profession to advance, through extraordinary achievement which has enabled people to live more humanely or through exemplary efforts to advance the mission of the university."
PLU's Educational Policies Committee nominated the king for the degree (often given to long-serving or high-ranking judges, clerics or public officials), and the Board of Regents approved the degree during its Feb. 6-7 meeting "in recognition of King Harald's long record of distinguished service to his country and the world."
The nomination also recognized that HM King Harald:
•    represents PLU's historic origins and foundational culture as the first prince born on Norwegian soil in 567 years;
•    promotes the Lutheran tradition of higher education at home and abroad through his record of distinguished service to his country and visits to private Lutheran colleges of Norwegian heritage in the United States;
•    represents Norway's Lutheran heritage by serving as Norway's chief diplomat and by having served as the nominal and constitutional head of the Evangelical Lutheran Church of Norway;
•    demonstrates a long-standing commitment to education and to the elements of PLU's mission and strategic initiatives in speeches and public appearances; and
•    demonstrates care for a just and sustainable world through service; for instance, as president of the Norwegian chapter of the World Wildlife Fund.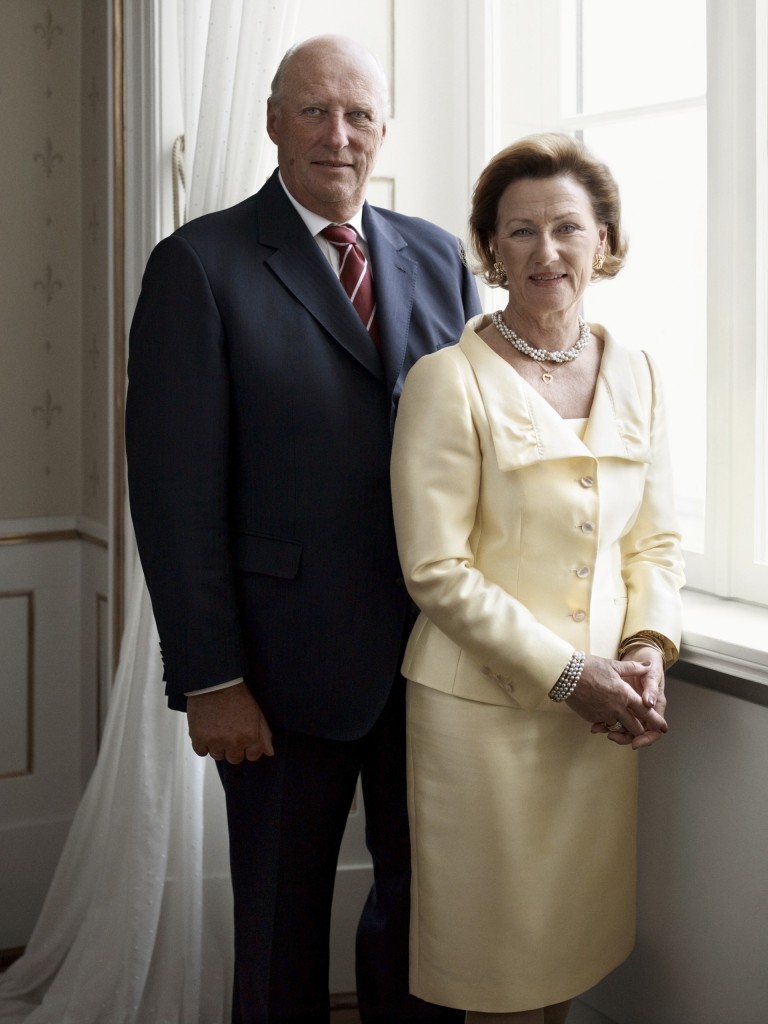 MORE ABOUT THE KING
Norway is a constitutional monarchy: The king is formally the head of state, but his duties are mainly representative and ceremonial. The legislative and executive powers lie with the country's elected bodies. The Norwegian monarchy dates back more than 1,000 years, and Norway has had more than 60 named sovereigns.
•  His Majesty King Harald V of Norway was born on Feb. 21, 1937, at his parents' home, the country estate of Skaugum, near Oslo. The only son of Crown Prince Olav (the future King Olav V, 1903-91) and Crown Princess Märtha (1901-54), he acceded to the throne when his father passed away on Jan. 17, 1991.
•  The members of the Norwegian Royal House are Their Majesties King Harald and Queen Sonja and Their Royal Highnesses Crown Prince Haakon, Crown Princess Mette-Marit and Princess Ingrid Alexandra.
• Prince Harald was the first prince born in Norway in 567 years. Crown Prince Olav and Crown Princess Märtha also had two daughters, Princess Ragnhild and Princess Astrid, both born before the Prince. At the time, the Norwegian Constitution of 1814 stipulated that only male heirs could inherit the throne.
•  The first three years of Prince Harald's life were spent in the peaceful surroundings of Skaugum. However, this came to an abrupt end on April 9, 1940, when German troops invaded Norway. To avoid being taken into custody by the occupying forces, the Royal Family escaped from Oslo by train. Crown Princess Märtha and the three children, Princess Ragnhild, Princess Astrid and Prince Harald, fled to safety across the border to Sweden. After several months in Sweden, the Crown Princess and her children traveled to the United States by sea. While King Haakon VII (King Harald's grandfather) and Crown Prince Olav stayed in London, the Crown Princess lived with the children in the outskirts of Washington, D.C., until 1945, when peace was declared.
•  The King speaks English—with a perfect American accent!
•  Prince Harald entered the Norwegian Cavalry Officers' Training School and finished his military education at the Military Academy in 1959. Upon completion of his compulsory military service, the Crown Prince went to Oxford for further study. He attended Balliol College from 1960 to 1962, studying social science, history and economics.
• King Haakon VII died in 1957, and Prince Harald became Crown Prince. In 1960, Crown Prince Harald made his first official state visit abroad, traveling to the United States in connection with the 50th anniversary of the American-Scandinavian Foundation.
•  In March 1968, it was announced that King Olav had given his permission for the Crown Prince to marry Miss Sonja Haraldsen from Vinderen in Oslo. The couple had known each other for nine years before their marriage was approved. The wedding was held in Oslo Cathedral on Aug. 29, 1968.