Currently Reading:
Recyclemania is Back—and PLU is Already in the Top 10
Recyclemania is Back—and PLU is Already in the Top 10

February 18, 2015
By Taylor Lunka '15
PLU Marketing & Communications
TACOMA, Wash. (Feb. 17, 2015)—Another year of Recyclemania has kicked off, and Pacific Lutheran University already is ranked sixth in the nationwide competition.
Over an eight-week period, colleges in the U.S. and Canada participating in Recyclemania report how much trash and recycling are collected each week on campus. Colleges are then put into categories based on how much landfill is generated per capita, which schools have the best recycling rate and which schools have the least garbage and recycling.
Recyclemania began at PLU in 2011 as a way to share waste-diversion processes nationally and to get an assessment of the success of these practices.
"We have a campus community that really cares about recycling," said Nick Lorax, Office of Sustainability Lead at PLU.
In the past three years, the university has placed 14th, 11th and 45th out of about 500 schools on the continent in Recyclemania.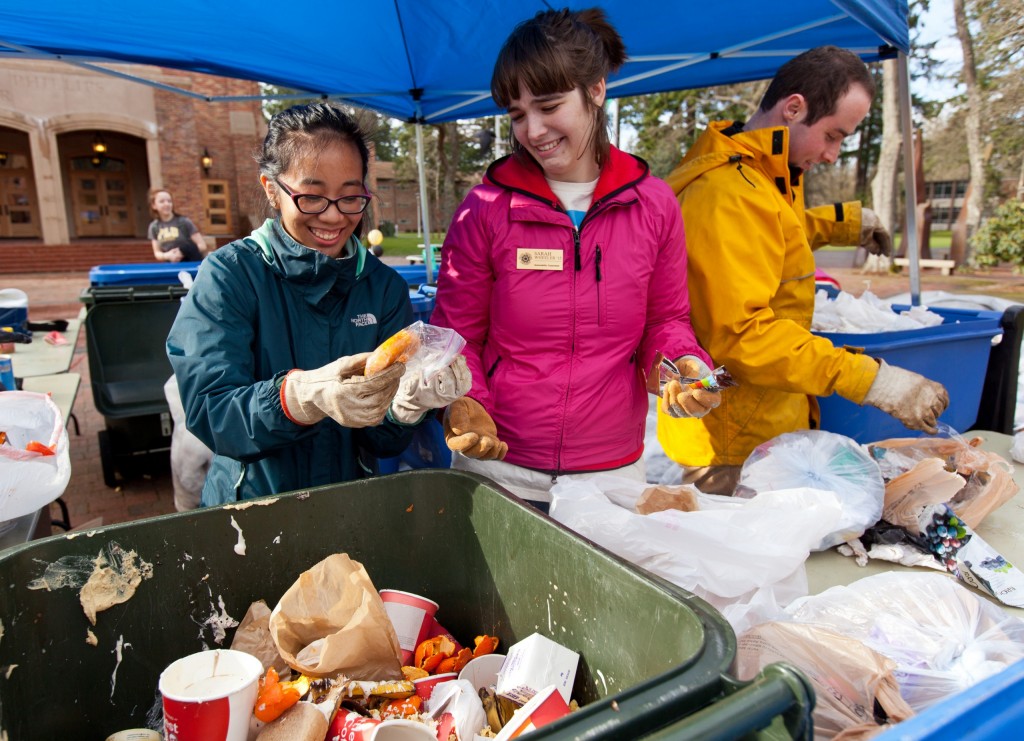 There will be many events around campus while the competition goes on around the country:
On Feb. 20, at the home basketball game, Sustainability will partner with Athletics for a night of recycling events during the game, along with a halftime show.
On Feb. 26, "Wall-E" will be shown in The Cave as a way to bring the campus community together.
March 13 will be the first electronic collection in Red Square. Students and staff can bring their used electronics, such as cell phones, laptops and tablets to recycle, or even old microwaves and toasters; all will be properly recycled by Sustainability.
The annual Garbology event will take place on March 17 from 8 a.m.–3 p.m. in Red Square. The Office of Sustainability will select random bags of trash from campus to sort out the landfill from recycling.
Lorax urges students to get involved in recycling and being less wasteful since there are benefits for the planet, and for students' wallets.
"Every time you recycle, you are essentially lowering your tuition," said Lorax. "Our recycling at PLU costs less money per ton than landfill." (It costs $383 per ton for landfill waste and only $35 per ton for recycling.)
"That's a significant amount," Lorax said. He also added that last year the university saved $104,000 by implementing waste-diversion efforts.
To check to learn more about Recyclemania visit www.recyclemaniacs.org.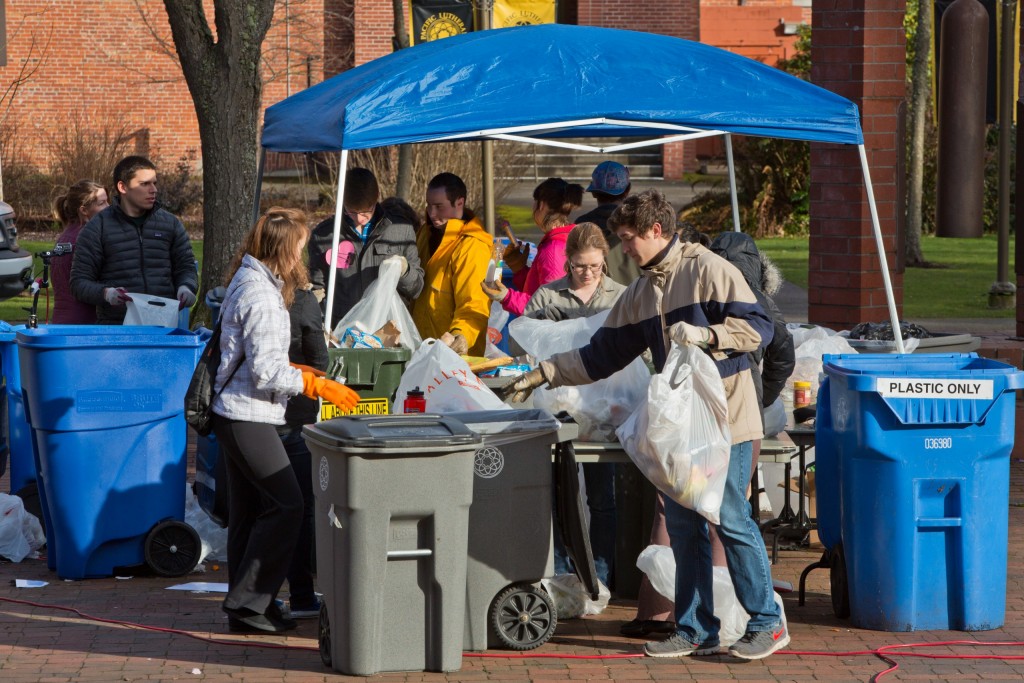 VIDEO: Recyclemania 2013 - Garbology
A day's worth of trash at PLU was sorted over seven hours in Red Square to kick off Recyclemania 2013. The day ended with 18 bins and three bags of recyclables and compost on the left, and six bins of landfill trash on the right.